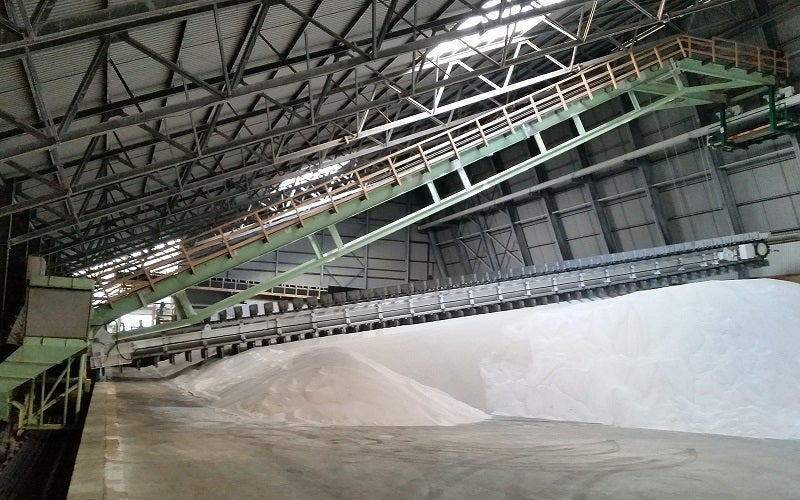 FAM Magdeburg has completed the reconstruction of a semi-portal scraper for Louis Hagel GmbH & Co. KG.
The KP500.36.S.V has a conveying capacity of 500t/h for stockpiling and 700t/h for reclaiming of various bulk materials in the port of Hamburg. Louis Hagel is one of the oldest facilities in the port of Hamburg and it aims to secure its planned handling capacities also in the upcoming years.
Key reconstruction activities included engineering, manufacturing, delivery, the assembly and commissioning of a new scraper boom and the re-designing of the travel unit on the floating side. Other work included the complete modification of the transfer chute so that it can now be electromechanically positioned for required stockpiling or reclaiming operations.
The scraper boom is now entirely responsible for both types of operations, ensuring the gentle handling of the material. It is typically discharged from the feeding devices installed into conventional installations, for example, at the storage facility ridge. In the process of stockpiling, the scraper rakes push the material fed up onto the stockpile via the chute. When reclaiming, the stockpile is unloaded by the scraper chain, which moves in reverse. It transfers the material to the stationary belt conveyor that runs alongside the stockpile.
The operating company cooperated closely with FAM to complete the scope of the planned development and the implementation activities.