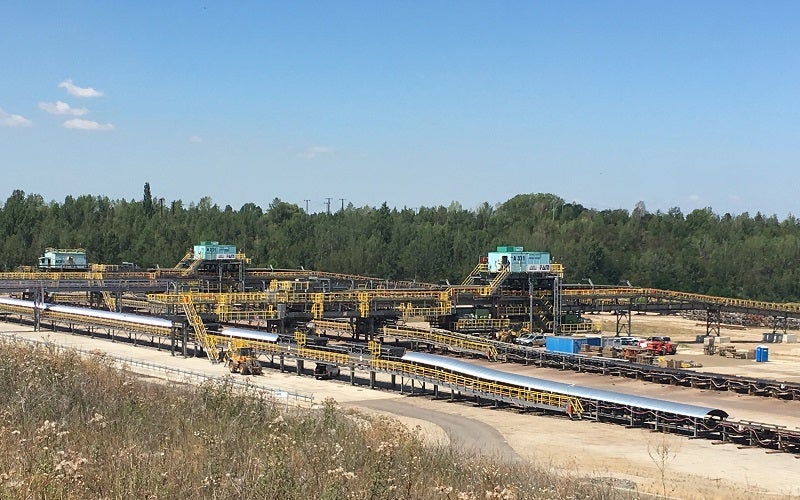 On behalf of MIBRAG (Mitteldeutsche Braunkohlengesellschaft mbH), FAM in cooperation with our consortium partner ACTEMIUM continues the gradual relocation of individual conveyor lines from the opencast mining site of Schwerzau to the opencast mining site of Domsen, where the new mass distribution facility is being installed. As the logistical heart of the opencast mine, the mass distributor is the core system for re-directing of the overburden and coal flows onto the assigned belt conveyors. The goal of the equipment relocation to the new mining site is to continue ensuring a constant supply of raw lignite from the opencast mine in Profen to the power plants of Schkopau and Lippendorf.
The next stage of the project commenced in March. It began with dismantling of the shifting head no. 311 in Schwerzau, which was then moved as FAM special haulage to its new operation site in Domsen mine. In addition, FAM designed, manufactured and delivered new plant components, which were integrated into the existing conveyor systems.
In July, the assembly was professionally carried out and the complete conveyor line including the relocated shifting head was commissioned and tested, which, after a successful handover to the customer in August, ensures at the new site a significant lignite handling capacity of 4,200t/h.