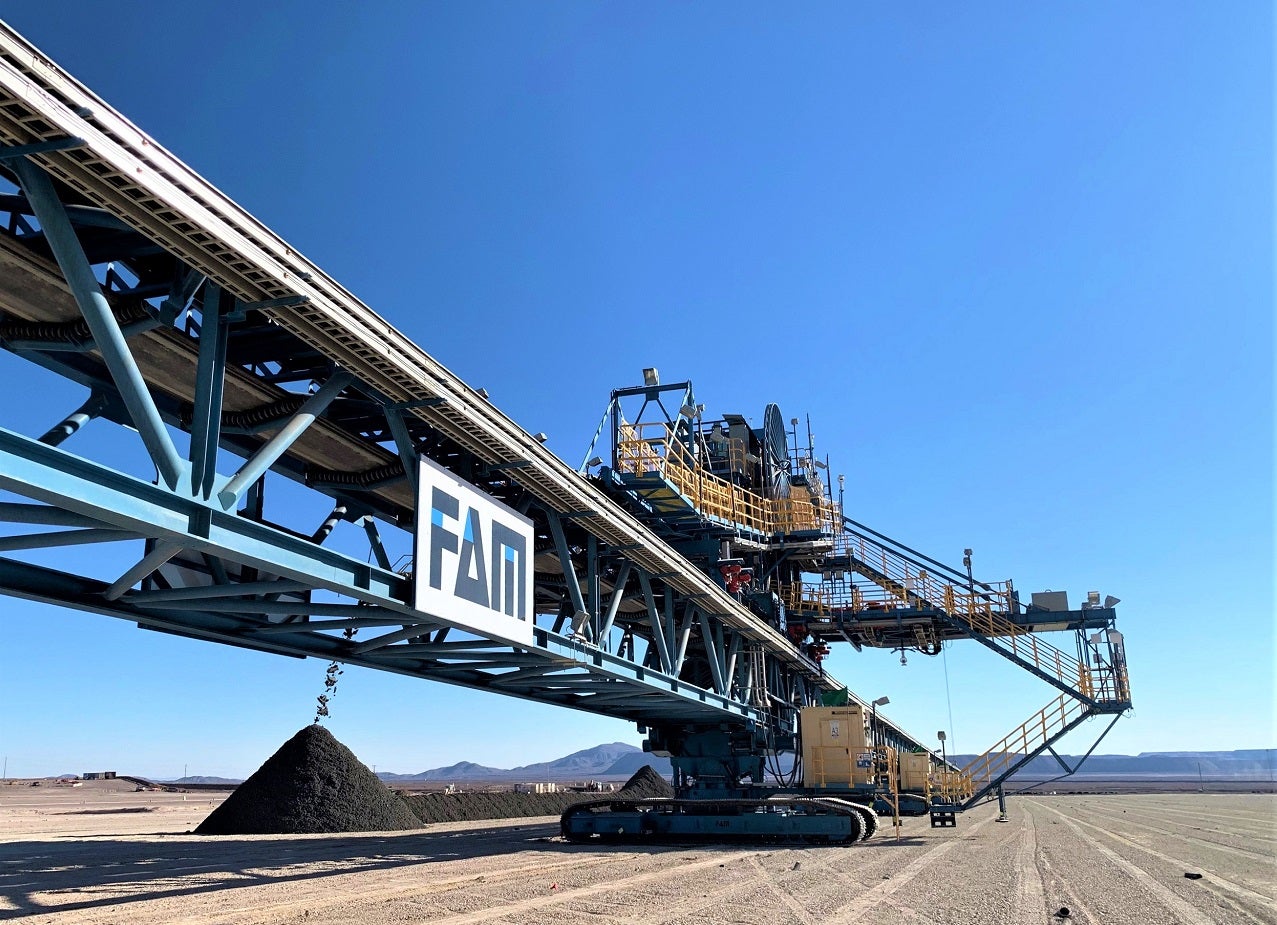 The first expansion stage of the handling equipment of the leach pad system in the SPENCE copper mine in northern Chile was completed in 2006. This impressive turnkey facility consisting of 21 highly efficient machines (bucket wheel reclaimers, tripper cars, belt wagons, stackers, conveyors) and weighing approximately 7,500 tonnes was installed by FAM within only 24 months after the contract award. It was an extremely short timespan for such a massive, newly developed handling system.
This year the customer is going to replace one of the mobile conveyor bridges delivered years ago by a new bridge designed by FAM, which includes the most modern mechanical components, as well as advanced electrical and I&C technology. This upgrade will substantially increase the handling capacities in the area of leach stockpiles for copper sulfide.
By means of a tripper car, the material is transferred from the feed belt conveyor to the mobile conveyor bridge, which has a centre distance of 426m. The conveyor bridge moves on a total of nine double crawlers in the direction of the stockpile. On top of the bridge, a tripper car runs and discharges the material systematically line by line using a cross conveyor. This ensures uninterrupted operation with a capacity of 5,500tph, which results in the achievement of a very precise stockpile shape using the FAM-developed control system based on GPS data.
The FAM scope of supply includes project designing, manufacturing, delivery, assembly supervision and commissioning of all mechanical components, electrical systems and control technology.