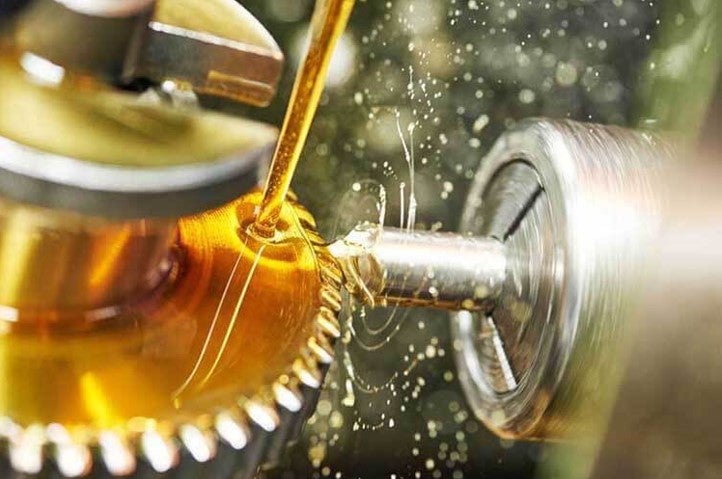 Lubricants are used to reduce the friction between two surfaces. They protect against wear and tear and reduce heat transfer caused by abrasion. The majority of lubricants used in the industry have an organic base, for example, a petroleum fraction or mineral oil.
Industrial lubricants are used in numerous applications across a range of industries, such as:
Automotive
Engineering
Automation
Manufacturing
Food processing
Oil and gas
Medical
The purpose of the lubricant will determine which additives need to be added to the base in order to perform its desired function.
The benefits of lubricants include:
Friction reduction
Surface separation
Heat transfer
Protection against corrosion and rust
Protection against wear and tear
Sealant properties
There are a number of greases and oils available, including:
Chain and cable – chain and cable lubrication is essential – chains and cables are put under extreme strain and are often exposed to the elements.
Compressor oils – compressor oils are used to protect against wear and tear and to shield compressors against the effects of abrasion, corrosion, and rust.
Gear oils – oil protects gears from the effects of abrasion in transmissions in vehicles and machinery.
Hydraulic oils – hydraulic oils are used as lubrication for hydraulic mechanisms such as brakes, elevators or excavators, and improve pump efficiency
Motor oils – motor oil is used to clean moving parts, protect against corrosion, improve fuel-efficiency and prevent sludge formation among other uses.
Greases – grease helps to protect parts against the effects of rust and corrosion and is ideal in environments of extreme heat.
NCH Asia provides a huge range of industrial lubricants to suit any application. For more information, please contact NCH.