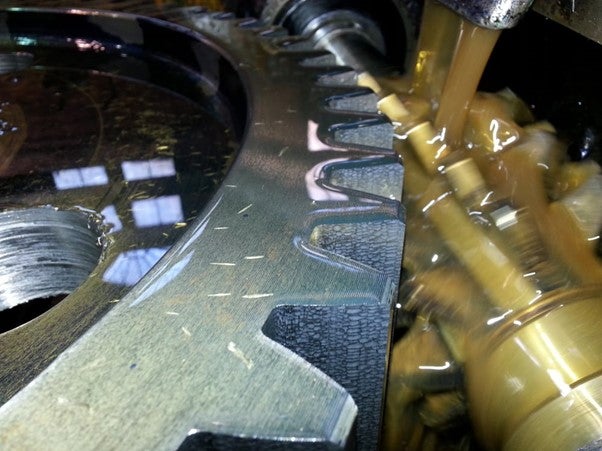 NCH Lubricants supplies a full range of greases, oils and lubricants for a large number of heavy-duty applications. Every product has been fully researched and developed in our laboratories and has been rigorously tested, ensuring that we are offering our customers the very best product for their application. Each formulation rivals all other lubricants on the market – there are no better lubricants to tackle tough jobs.
Chain, cable and wire rope
Rope, chain and cable applications are some of the toughest as they are often exposed to the elements for long periods of time. Friction, pressure and heat cause heavy wear and tear. NCH Lubricants offers a range of aerosols designed to increase the life of your chain, cable or wire rope. The lubricant penetrates the core to ensure ropes and links stay flexible, they offer superior lubrication to protect against aggressive friction that causes wear and tear. They also protect against rust and corrosion.
High pressure, high-temperature heavy-duty lubricants
Heavy-duty applications, such as those found within industrial manufacturing processes, power plants, automotive applications and farming machinery, require a high-quality lubricant that can stand up to high pressure, high-temperature and heavy load conditions. Our range of heavy-duty aerosol lubricants offers dust and abrasion resistance, anti-friction and anti-seizure properties and resistance to water, oil, alkalis and some acids.
Release agents for rust prevention
Our release agents are ideal in situations where parts have rusted or been seized. They are fast working and work to loosen even the toughest parts, saving our customers time and money on repairs or replacement parts. The release agents penetrate deep into the build-up to offer a superior release and even work to prevent the build-up of scale, rust and corrosion from re-occurring.
Gear lubricant
Gears are under a lot of pressure and easily wear down without good lubrication.  Our gear lubricants are designed to give maximum protection and lubrication, staying on gears longer than conventional gear lubricants and ensuring that dry-starts are a thing of the past. Gears are continually re-lubricated, reducing dry starts, excessive wear and tear and preventing rust and corrosion.
Ultimate performance grease
NCH Lubricant's ultimate performance grease is ideal for use in food processing, chemical plants and refineries, machine shops, textile mills, petroleum pipelines and much more. They offer superior heat reversion properties, resistance to water, abrasion resistance, and excellent temperature performance.
Naturalizers
Our naturalizers are specially formulated to effectively remove a number of otherwise impossible-to-remove substances and materials such as paint, adhesives, ink, graffiti and gum. The convenient spray-any-way valve is ideal for getting into hard-to-reach areas, ensure a full coverage so that the affected area is completely clean.