ATS Electro-Lube is a leading manufacturer of automatic single-point and multi-point lubricators for a wide range of industrial applications.
Solutions are available for the mining, agriculture, construction and power generation sectors.
Automatic lubricators for mining and industrial applications
Built in Canada, all ATS Electro-Lube units can be purchased with a mounting plate / bracket so that they can be positioned away from the lubrication point that may be in a hazardous area.
By enabling safe, easy access for replacement or refilling, the lubricators enhance on-site personal safety and productivity.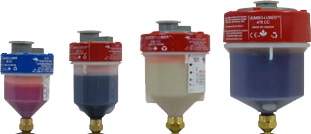 ATS Electro-Lube manufactures self-contained lubricators for an array of industries. Its Electro-Luber range was designed for applications in explosive areas.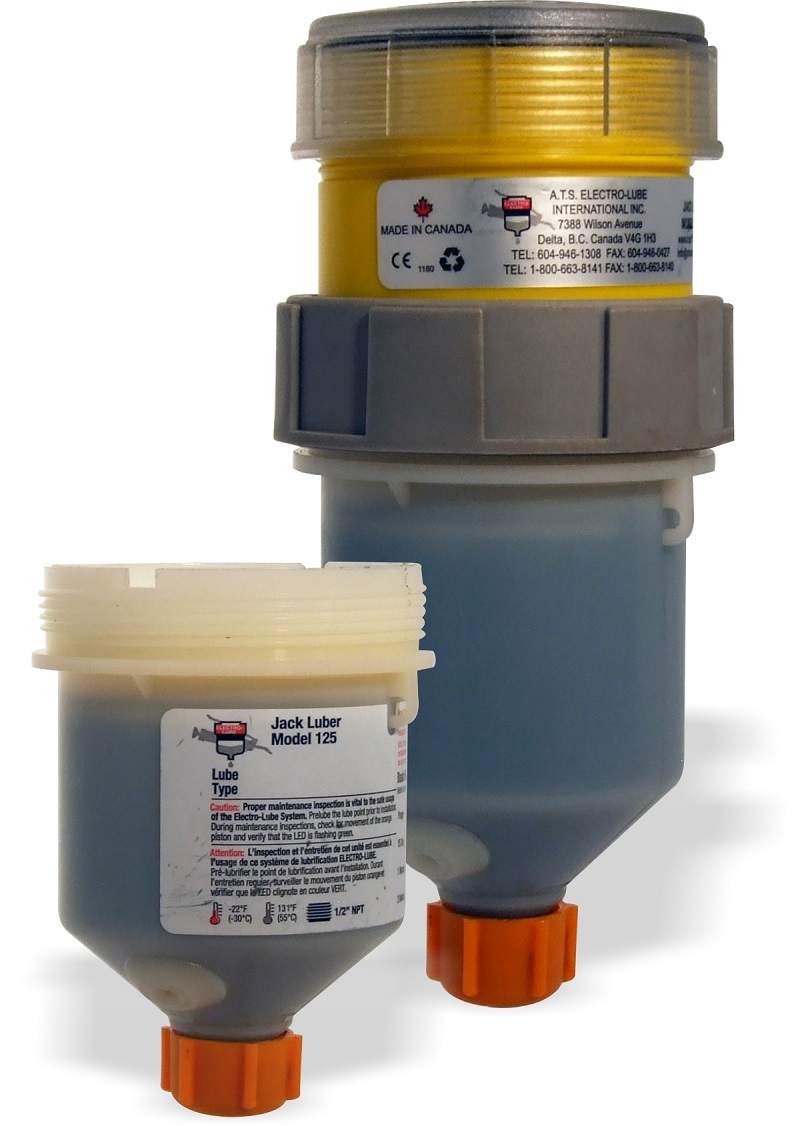 The JACK Luber series features cost-effective lubrication units that are powerful, durable and easy-to-use.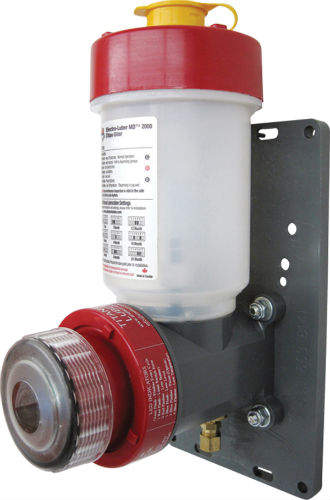 With pressure levels of up to 2,000psi, the Titan Oiler is ATS Electro-Lube's most powerful unit.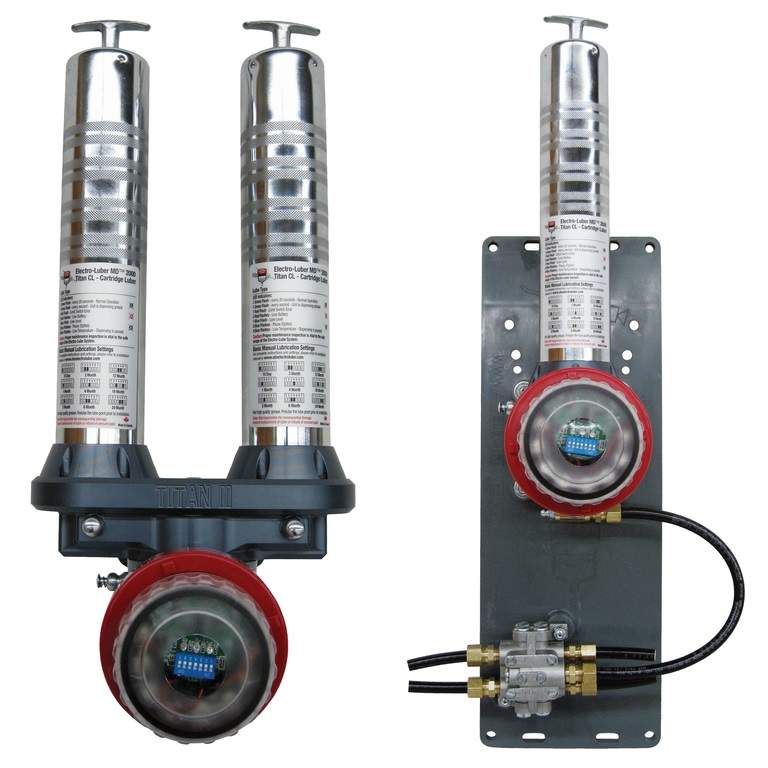 The Titan Cartridge Luber solutions offer multi-point lubrication capabilities and can run for up to two years without maintenance.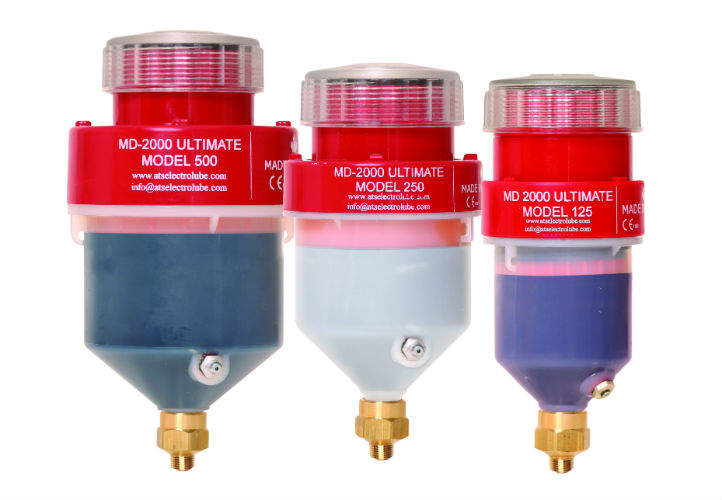 The Ultimate Luber motor-driven units can be simply refilled using a standard grease gun.
Single-point, electro-chemically powered lubrication units
Our original product line, Electro-Luber, was initially developed to fulfil a requirement for electro-chemically powered lubricators that were safe for hazardous environments.
The range incorporates an electro-chemical reaction that converts electrical energy into nitrogen gas, which is trapped in a hermetically sealed bellows-type gas chamber. As the gas is produced, pressure builds up and is applied against a piston that dispenses the lubricant.
The series comes in four sizes ranging from 60cc to 475cc, is waterproof to depths of 10m, approved by ATEX and capable of operating in temperatures from -40°C to 55°C.
Multi-point lubricators
The most versatile product by ATS Electro-Lube, the JACK Luber series is our most economical option when you need a combination of power, ease-of-use and durability. Available in 125cc and 250cc models, a single unit can service up to two points, has a replaceable grease cartridge, and can withstand pressures of up to 200psi. It can also operate in temperatures ranging -20°C-60°C.
The Ultimate Luber series comprises motor-driven units that are refillable using a standard grease gun. Available in three sizes from 175cc to 375cc, the units can service up to 12 points with a single unit, and will reach pressures of 1,000psi. Their operational temperature range is between -20°C and 55°C.
Available with single or double-cartridge capacities, the Titan Cartridge Luber series uses standard 400g grease cartridges. The units can lubricate up to 12 points at pressures of 1,000psi, and are maintenance-free for up to two years.
The Titan Oiler is the company's powerful oil lubricator, capable of reaching pressures of 2,000psi. It has a large 1.4l reservoir and can oil up to 12 points from a single unit. It is a highly suitable option for chain applications. This unit can be remote mounted up to 60m away from the lubrication point.
Lubrication solutions in single and double cartridge versions
Available with single or double-cartridge capacities, the Titan Cartridge Luber series uses standard 400g grease cartridges.