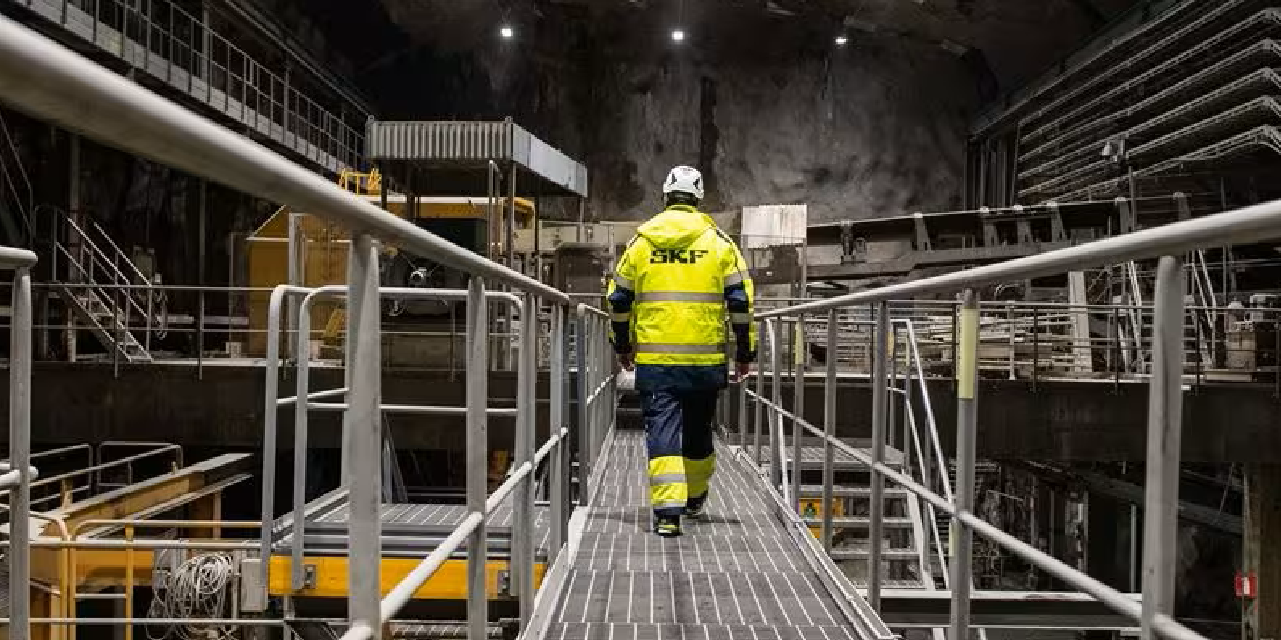 LKAB is an international mining and mineral group that offers iron ore, mineral and specialist products. Optimised maintenance, implementing the right measures at the right time, is an important element in achieving efficient production and sustainability.
SKF and LKAB have been long-term partners, and the new agreement will encompass advanced condition monitoring of around 12,000 measurement points in critical rotary mechanical equipment in all the facilities in Malmfälten. SKF's service technicians will analyze and provide feedback on deviations, with suggested improvements.
In order to improve operational reliability and the capacity for proactive maintenance, the new agreement is strengthening the preconditions for long-term, data-driven maintenance. Operating data, reports and deviations will be continually fed back to the decision-support system in order to improve the potential for factbased decisions and increase the precision of the decision-support for the user.
As a result, the maintenance department will be able to build up knowledge about the operating conditions in the mechanical equipment, extend the time between maintenance stoppages and invest in planned replacements of individual components when necessary. The aim of this is to streamline production and, in the long term, reduce energy consumption and environmental impact.
In addition to the basic agreement, the collaboration will be extended in a number of selected facilities in order to further focus on machine improvements, follow up maintenance procedures, store management and the handling of lubricants. The improvement work will create procedures and working methods that can be reused in other facilities to improve operational reliability.
In order to further strengthen the skills of maintenance personnel, the collaboration also covers SKF's certified training within warehousing and operational reliability.