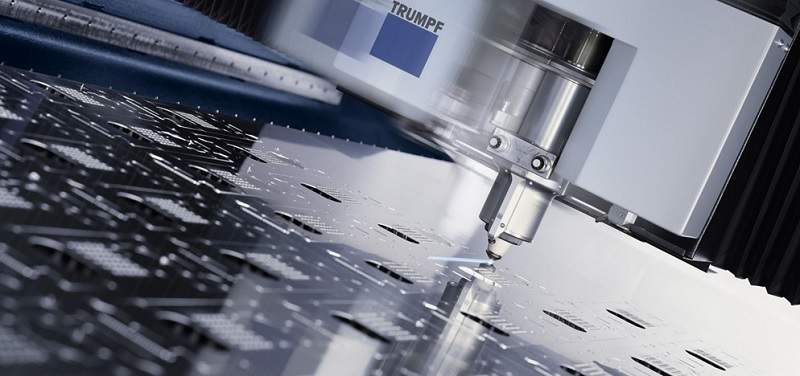 At New Touch Industries (NTI), we use our Trumpf TruLaser 5030 Fiber for elaborate 2D laser cutting. Our state-of-the-art machinery has made our strive for high-quality and outstanding service more achievable than ever.
Our TruLaser 5030 Fiber, is capable of cutting stainless steel and aluminium up to 25mm, Mild Steels up to 20mm, as well as brass and copper up to 10mm. Fitting sheets up to 3,000mm x 1,500mm with great precision and maximum productivity time. This is partly attained by its automated capability to change its own nozzles as required. As well as working in sync with our automated STOPA system. This proficient setup allows us to stay on top of our schedule and continue working around the clock.
Our TruLaser also incorporates TruTops Fab which is top tier German Enterprise Resource Planning (ERP) Software. With this we are able to always have an overview of production. Not only do we always have eyes on current projects but our machinery is also able to monitor itself. Our TruLaser is programmed to be able to communicate with us if it detects any issue that may require our attention.
This versatile setup keeps us manufacturing 24 hours during a normal workday.
"As the machine can physically and autonomously check critical cut parameters such as material thickness, Sheet size etc, human intervention is minimal thus eliminating room for errors to a great margin," said CJ, Production Manager.
We've always focused on quality, service and delivery. We confidently believe this is reflected in our determination to keep our staff at their best with our inhouse training programs and providing them with the equipment and resources to keep up with them. This results in project outcomes that build long-term relationships with our clients.
Reach out to us today to find out what we can do for you. We look forward to hearing from you.