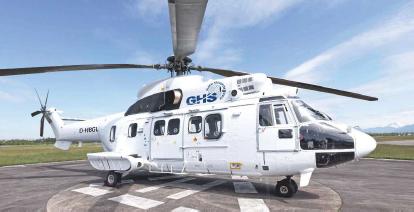 Global Helicopter Service is proud to announce a brand new division; AS332L Super Pumas.
Recognising the need for a reliable, affordable aircraft, GHS is offering Airbus Helicopters AS332L Super Puma to the market ready for work.
For those operators looking for an immediate cost-effective medium / heavy lift solution for their utility on and offshore, peace-keeping or humanitarian programme needs, we have the answer now.
The twin-engine AS332L is synonymous with providing a rugged and reliable solution for those operators working in harsh environments throughout the world. The AS332L is the proven choice of those who demand a high degree of flexibility coupled with affordable cost of operation. Whether you need to transport freight, passengers or under-slung loads, the AS332L handles all situations in stride.
GHS was founded by a highly motivated and experienced management team in early 2014, serving as a German air operator with a focus on providing...