HK is Bosch Rexroth Systemintegrator since 2016. We help OEM customers to choose the correct product for their application and can deal with short delivery times in a wide range of hydraulic products because of a stock Bosch Rexroth products in pumps, motors and valves. As Bosch Rexroth M4 – Valve Logistic partner we are able to deliver M4-12 valves within short delivery times of 2-3 weeks.
HK's product line-up focuses on hydraulic equipment used in mobile applications. The main work of our engineers is to design components for hydraulic systems and power packs and handle spare parts for repairs. The company also provides repairs for axial and radial piston pumps and motors from every major European manufacturer.
German-manufactured mobile valves and power units
HK's main plant is located near Hamburg, Germany, while it also has a production line for mobile valves and power units in Unterbreizbach near Kassel, Germany. HK works together with HK HYDRAULIKA-SILOWA Polska, a company based near Stettin, Poland.
Hydraulic drilling, auxiliary and customised winches
HK supplies Pullmaster brand (TWG/Canada) and TMA (Italy) hydraulic winches for rig drilling, and as well as crane winches and customised winches. Other hydraulic components the company supplies include pumps, motors, valves, complete power units, planetary gears, filters and coolers.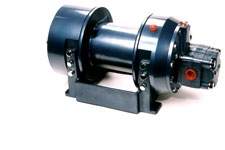 Planetary winches for lifting and pulling, with fast forward or free-fall function.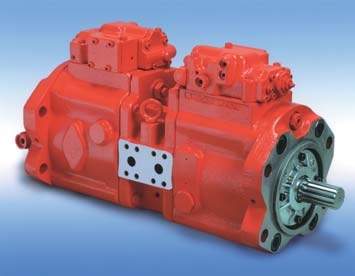 Variable axial piston pumps: open or closed loop with different controls.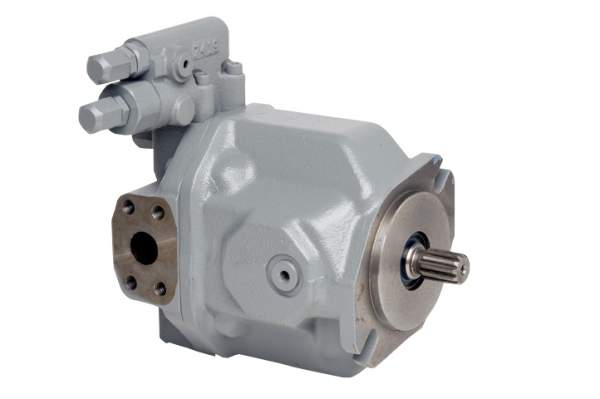 A10V axial piston pumps with a short delivery time from standard-type stock.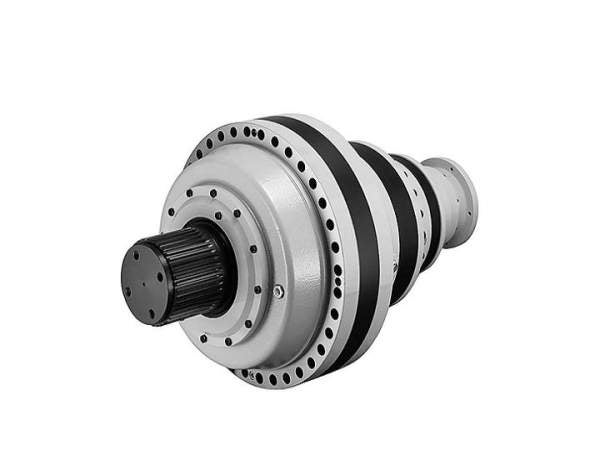 Planetary gear boxes in a modular system with a huge range of variations.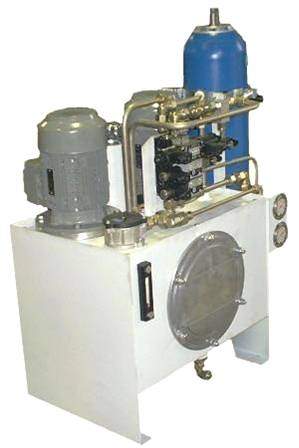 Customised power units.
HK also supplies drive technology, including axial and radial piston pumps and motors, orbit motors and planetary gear boxes.
Fast hydraulic and power unit component delivery
The company is focused on supplying all hydraulic and power unit components within as short a time as possible, and maintains a very large stock of all its machinery.
HK supplies complete new axial piston pumps and radial piston motors (fixed or variable for open or closed-loop system) with a short delivery time, including A10V Bosch Rexroth, K3VL Kawasaki and H1C/ HCV/ SH6V Brevini.
Orbit motors for drilling heads are available from different manufacturers such as Eaton and Comer. Planetary gear boxes from manufacturer Comer Italy are assembled in a short time using a modular stock system. This modular system allows high flexibility in shafts and flanges, and a huge performance range.
Repair of axial piston motors and axial piston pumps
HK is also specialised in pump repair, including repairs of all kinds of axial piston pumps and motors. The two HK facilities each have a test bench with a 250kW power supply, and a diesel engine with generator system. More than 30 years of knowledge and experience with all piston pump manufacturers enables a professional and quick repair of a wide range of pumps and motors.
Spare parts for axial piston pumps and motors
Pump repair capabilities also include the supply of spare parts for axial piston pumps and motors. This is possible in a short time because of excellent worker knowledge and good stock availability of spare parts for all series from European manufacturers, including:
Rexroth, Brueninghaus, Hydromatik: A10V, A4V, A6V, A2V
Kawasaki: K3VL, K3VG,
STAFFA: HMC, HMB
SAI: GM, BD, GD
Intermot: IAM, IAC, NHM, G
Hydrokraft: PVG, PVXS, TVXS, PVK, PVO
Vickers: VQ, PVH, PHQ, PVB
Sauer / Danfoss: SPV
Linde: BPV, BMF, BMV
Axial pump / Comer: V250 – V650
Eaton: Char Lynn 2000-10000 Series, H,S,T,M Series
Parker: PV
Daikin: PV 15 V38
Brevini / Samhydraulik: H1C, SH4V, H1V, H2V, HCV, SH5V, SH6V
Axial piston pumps for power packs / power units
The engineers of HK design and construct complete customised power units to customer demands. Delivery times are short because most parts for standard power packs, up to 400l tanks with AC motors, are available from stock.
Mini and micro power packs with gear pumps, AC or DC motors and a tank up to 15l can be built from system stock by Jtekt HPI. This modular system enables the use of a huge range of pumps, motors and tanks, as well as add-on valves for different functions.
Distributor for European hydraulic component manufacturers
HK is a distributor for most leading European manufacturers of hydraulic components, including piston and gear pumps, motors, valves, winches, gearboxes and power unit components such as tanks, filters, coolers, butterfly flanges, accumulators and hose reels.
HK is the German distributor for leading European brands, including:
Kawasaki Precision Machinery
Staffa
Jtekt – Hydroperfect International (HPI)
Duplomatic
TMA
OMT
BLB
ASA
Heypac
Oleostar
The company is also a distributor for high-profile Canadian and US companies, including:
TWG
Pullmaster
Lantec dpwinch
Winches, pump and motor spare parts and repairs
HK has experience and worldwide customers in the following fields:
Winches for mining and drilling machinery, for lifting and pulling functions, auxiliary winches and crane winches from the Pullmaster series (PL, H and M) and TMA winches series (TN, TMV, TME with special marine coating)
Winches with controlled free-fall function
Repairs, spare parts and new axial piston pumps and motors (all manufacturers, special: Rexroth, Hydrokraft, Eaton, Linde, Sauer – Danfoss, Vickers)
Power packs and hydraulic equipment for mining applications
For further information, see the HK website or send an enquiry using the contact form below.