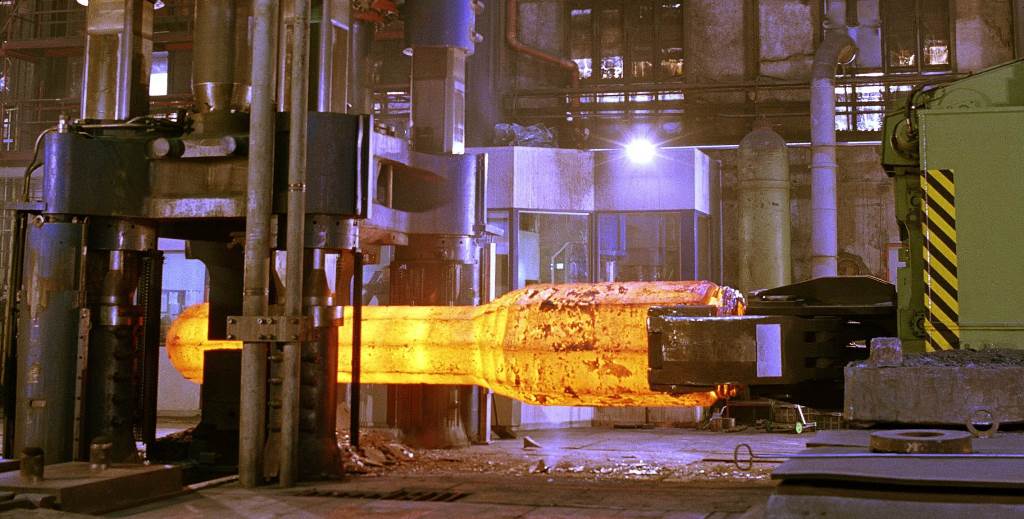 One focus in modernisation projects were open die and closed die forging presses. With the experience gained from these projects, Hauhinco has built-up a worldwide reputation as an expert for water hydraulic controls and drives in massive forming. Hauhinco not only offers system and engineering know-how, but is also able to design entire hydraulic solutions with its own products. For the customer, the big advantage is to get all the key components from a single source. In each project, the goal of our engineers is to always make the customer's press and thus also the production safer, more effective and more maintenance-friendly.
In addition to the task of developing modern and ideal hydraulic controls for the press, the design planning of the hydraulic controls into the existing production environment plays a central role in our work. An important task for our Engineering Solutions team is to always integrate the new control system into the existing pipeworks of the customer. This design concept reduces installation costs and production downtimes during the installation to a minimum. The modernization of press controls is comparable to an 'open heart surgery'. The press is stopped for the installation of the new hydraulic controls before shortly afterwards running under full load again. Producing companies around the world trust and rely on Hauhinco in complex water hydraulic modernization projects. The high customer expectations in the execution of the modernization and also with regards to the press performance were fulfilled to the full customer's satisfaction in every project in the last 20 years. In the past few years new water hydraulics presses also have been designed and built again. The advantage of new water hydraulic presses is still the non-combustibility of water as the hydraulic fluid and the low acquisition and disposal costs of the medium.
By modernizing old presses, modern water hydraulics also offers advantages in the production process with regards to the operation, accuracy and controlled acceleration (gentle to the components). An enhancement of additional press processes with the goal to reach a higher availability and a higher production quality are also possible in modernization projects. In most cases old presses thus offer great modernizations potentials. By modernizing old presses today's technological standard is implemented and the press is made ready for the second half of its life. We are happy to advise you on the modernization potential of your press. To understand the medium water and to know how to use the power of water is our strength. With this knowledge we make your production safer, more productive, easier to maintain and bring the entire hydraulics to the latest technological standard.
We are looking forward to taking part at AISTech 2018 in Philadelphia, PA, US, from...