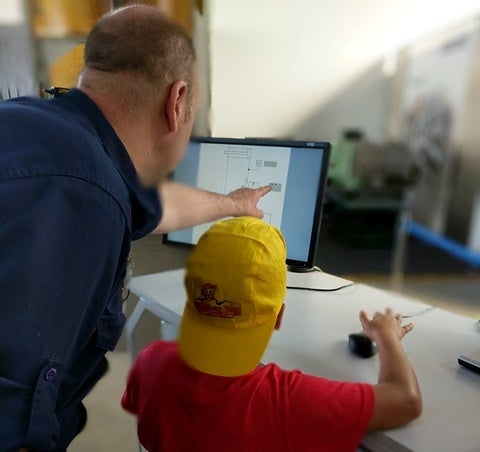 Hauhinco participated at the 21st Stöber-Tag in Sprockhövel, Germany.
On Tuesday 30 May 2017, approximately 200 fourth graders visited companies, Institutions, shops and local doctors.
As in the previous years, Hauhinco also participated at the Stöber-Tag and welcomed two groups of six and nine students. They learned more on Hauhinco on different applications and the products. Both groups were quite impressed by the technologies and the power of water-hydraulic products. And of course, many questions were asked.
The Stöber-Tag was again a great success and we are already looking forward to next year.
We are looking forward to taking part at AISTech 2018 in Philadelphia, PA, US, from...