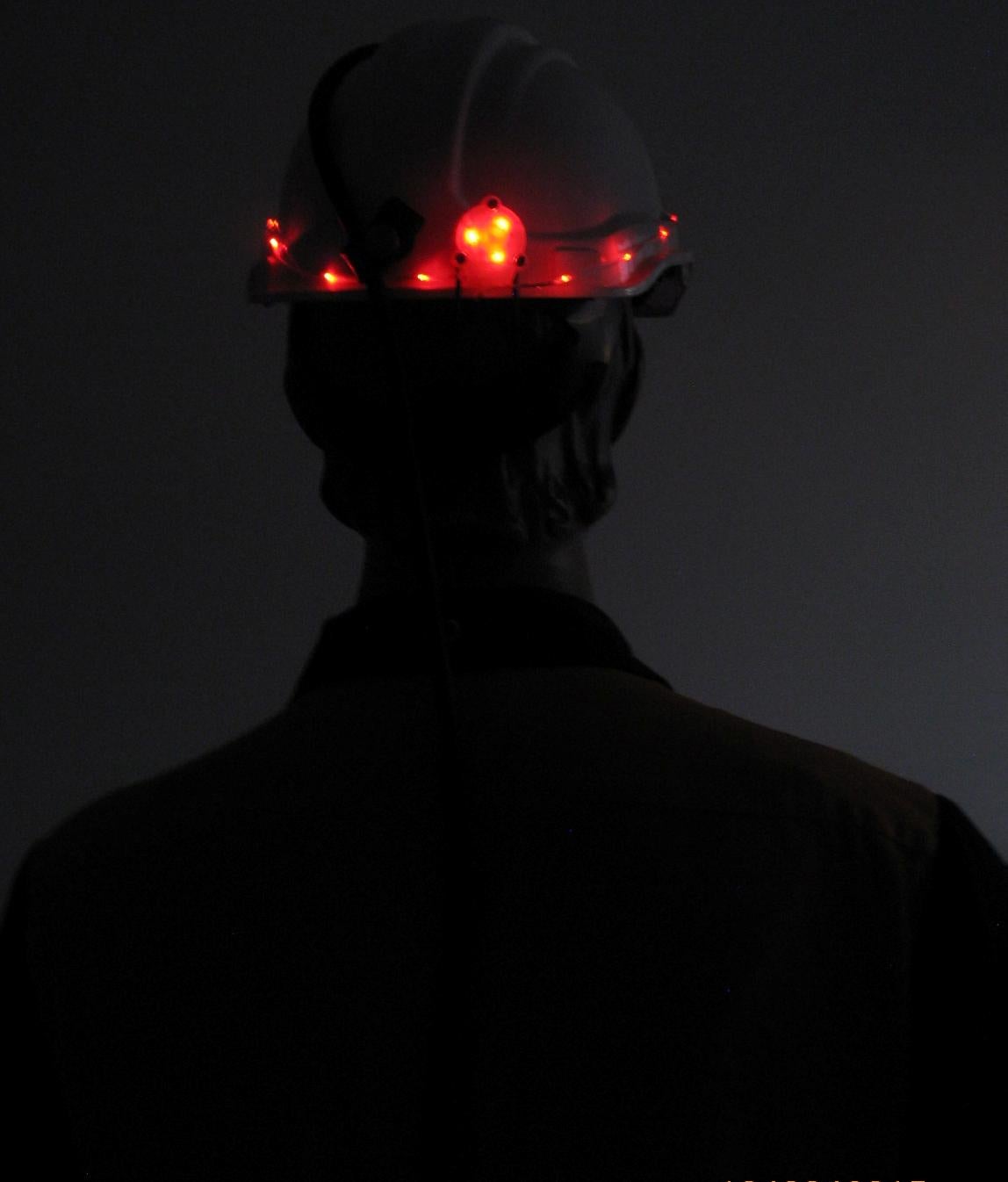 The world's first intrinsically safe LED helmet beacon series is available to protect you and your properties.
These products are perfect to highlight your presence making you clearly visible and safe at all times. The circuit is powered by an embedded coin battery. There are three signal modes: slow flashing, fast flashing and stable. You can turn it on or off, or set the operating modes by pressing the push-button.
These LED mini-beacons can be easily and reliably attached to your helmet. They are extremely lightweight so you never feel their existence.
The signal can easily propagate 100m away underground. A flashing operation further enhances the visual effect. They are all completely sealed unit so are very robust, specifically designed for coal miners and rescuers.
These products are disposable units. Once the battery has run out, the product must be disposed of as a general replaceable battery. The operating period is defaulted in 40 hours in a flashing mode, corresponding to one week work shift.
The helmet beacon's are certified in IECEx as 'Ex ia' for both Group I and Group IIB, so can be used in petrochemical environments and underground coal mines.
---
Image: Roobuck intrinsically safe LED helmet beacon for underground mines. Photo: courtesy of Roobuck.
Roobuck supplies the world-first intrinsically safe LED strap for personal safety and visibility when working...