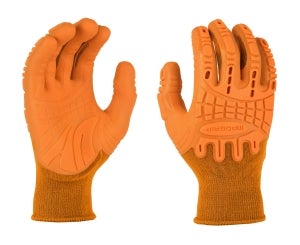 MadGrip® Injection-Molded Glove Technology contours with natural skin creases of the hand to allow for the maximum range of motion, while still providing cushioning for your palm.
Specifically designed for maximum grip for the hard working and hard playing individual, our technology is available in both men's and women's styles. The variety of uses include automotive, construction, yard work, action sports, package handling, plumbing and precision handling of small parts.
The F50 Glove is a soft, flexible, and durable formulation of our grip injection technology
F100 Glove is the most durable and abrasion resistant formulation of our grip injection technology. MadGrip has the following US patents issued: D657, 500S; D645, 212S; D650, 968S; D648, 919S; D647, 278S.
Additional design and utility patents are pending worldwide.