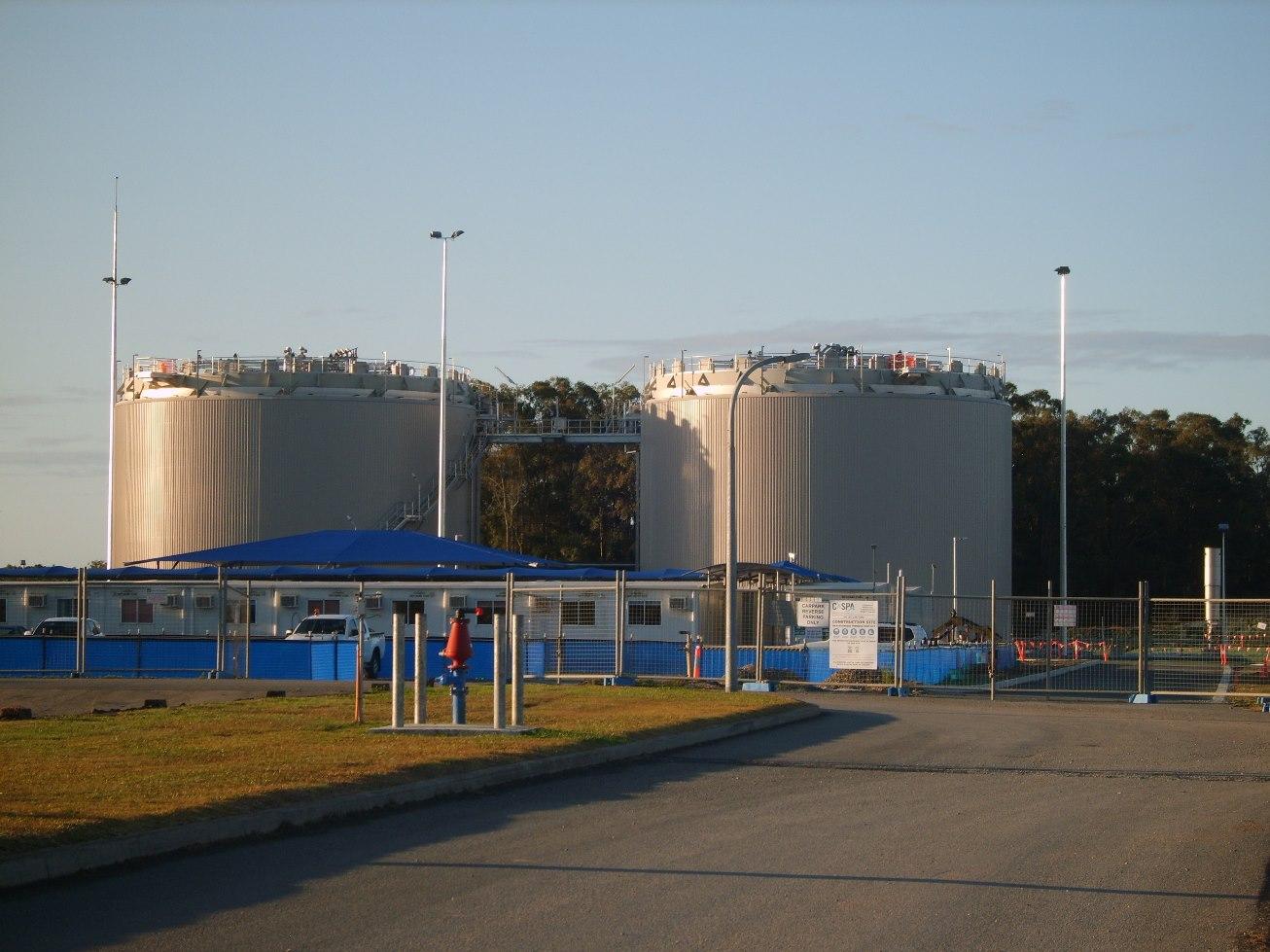 Project
Year – 2013
Project type – Sewerage digester unit
Location – Gold Coast, Australia
Completion of project – Late 2013
Details
Ingström Escape Chutes was able to provide a cost-effective second means of egress to the first two sewerage digesters installed in the Gold Coast.
The solution was a pair of drop-in units fitted into a platform specifically designed to be the emergency exit point. The height involved is 20m.
The image above shows a view of the two digester units in the final stages of construction. Note the single staircase on the left unit is the only means of access and egress. An escape chute was fitted on each unit for the rapid evacuation of maintenance or operational personnel on the roof if required.
Activation is by the levers on the front of the unit and they can be activated by foot or hand. This takes approximately one to two seconds to activate.
Once deployed, the escape chute is ready to accept evacuees to enter the chute. The time from deployment to ground is approximately six to seven seconds.
Ingström Escape Chutes Australia has released a survey of human reactions to using the company's...