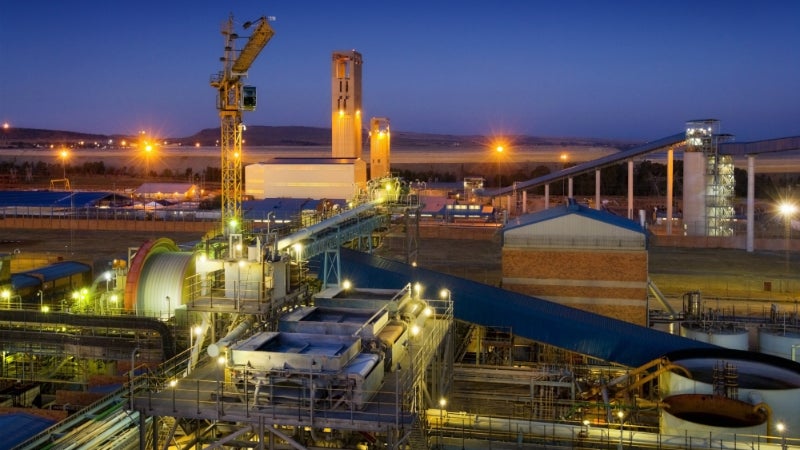 Afri-Tech specialises in the supply of screen and filter cloths, used on linear screens, vacuum belt filters, and belt presses worldwide.
With a large range of available cloth options, the company aims to satisfy the customers' needs and technical requirements, allowing it to provide advice and technical back-up.
Afri-Tech manufactures and supplies screen and filter cloths, in addition to wet screening spare parts, to complement a broad array of machines such as Delkor, Roytec, and Tenova, making its range of wet screening spares 'universal'.
Horizontal vacuum belt filter cloths
Afri-Tech provides vacuum belt filter cloths that are suitable for de-watering a wide range of substances, including coal, copper, cobalt, phosphoric acid, gold, platinum, mineral sands, flue gas desulphurisation, zinc, iron ore, nickel and other slurries.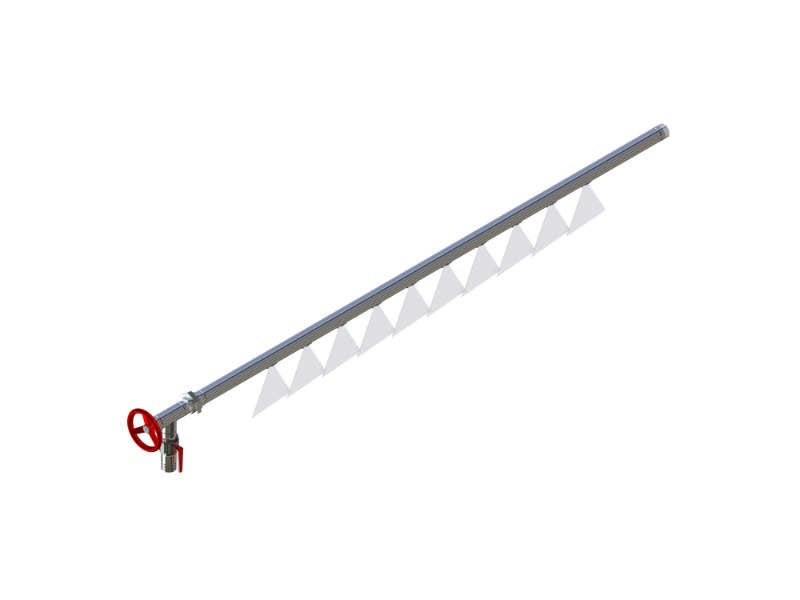 Afri-tech brush type spray bars are made from stainless steel and feature domed spray nozzles.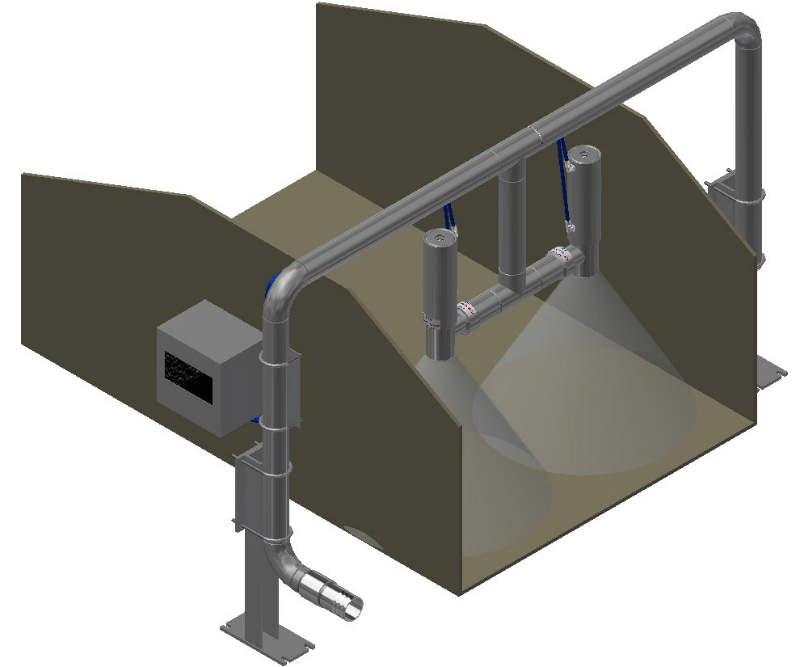 Power Nozzle, the self-cleaning washing system for vibrating screens.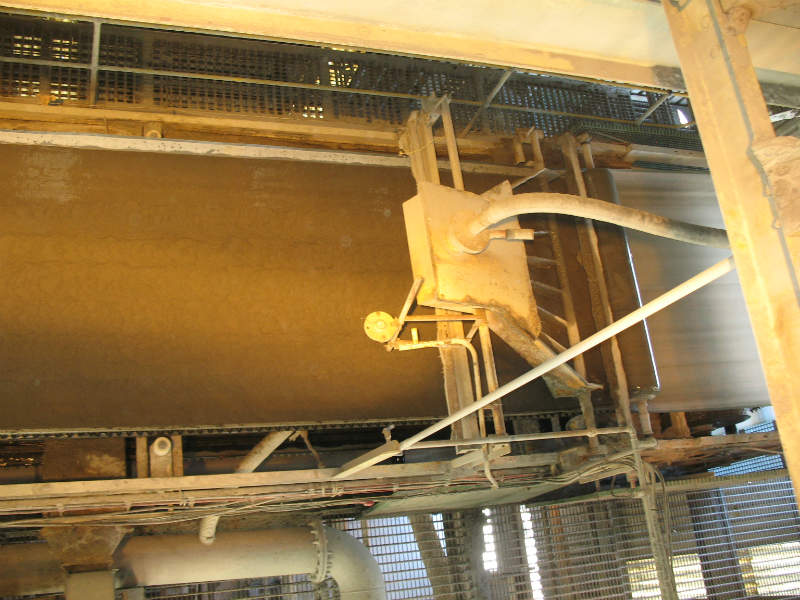 Horizontal vacuum belt filter cloths are used to filter a broad range of minerals, including coal, copper and cobalt.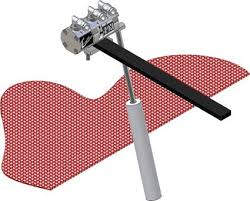 Afri-tech distributes CAMTAC tracking valves for linear screens and vacuum belt filters.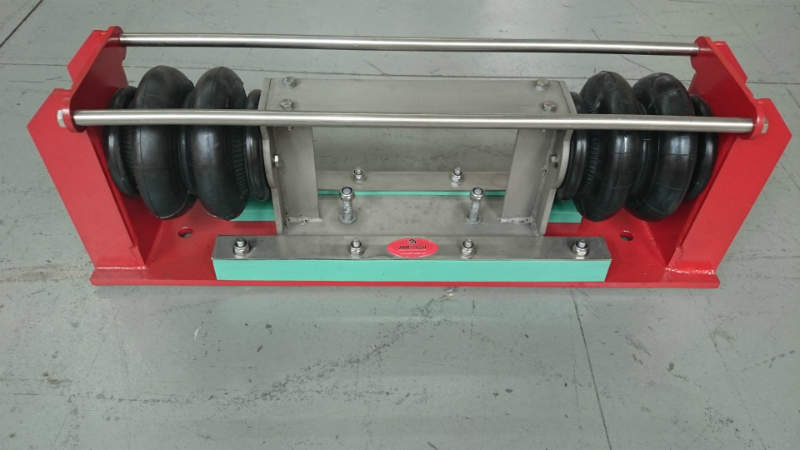 Air bellows are used for tracking applications on linear screens, alongside CAMTAC valves.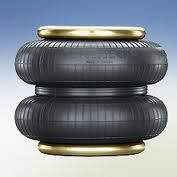 Rubber air bellows act as pistons, helping to ensure the tracking system keeps belts in position.
The vacuum belt filter cloths can be supplied up to 4.65m wide and up to 90m in length, and are available in a number of materials, such as:
Single-layer: monofilament polyester; mono / multifilament polyester.
Double-layer: double-layer polypropylene, 20µ-85µ; double-layer polyester, 20-50µ.
Pressure belts for dewatering plant
Pressure belt press belts are used for de-watering sludge in wastewater treatment plants, paper and tissue plants, coal plants and abattoirs, as well as paper effluent plants.
Belts are available in widths of up to 3m, and there are options for monofilament polyester, spiral belts, anti-static spiral belts and polyester / polyamide belts in various weave patterns.
Linear screen cloths
Linear screen cloths are made of polyester and apertures range from 400µ to 2,000µ.
Suitable for linear screens and trash screening, standard widths such as 1.9m, 2m, 2.5m, 3.5m, 4.5m, and 5.5m are available.
Brush Type Spray Bars
Afri-Tech's Brush Type Spray Bar is a fully stainless-steel construction has domed spray nozzles, enabling easy cleaning via an internal stainless-steel brush.
The Spray Bar can be cleaned and flushed while the machine is in operation, and is used mainly for continual cloth cleaning.
Roller tracking valve and systems
Afri-Tech is a supplier for CAMTAC tracking valves, which control the tracking roller on most wet filtering machines, optimising the lifecycle of the cloth.
All CAMTAC Tracking Valves purchased from Afri-Tech are branded with both the CAMTAC and Afri-Tech logos.
Afri-Tech's tracking system receives its 'commands' directly from CAMTAC's tracking valves and moves rollers according to the position of the cloth.
Cloth support rollers
Afri-Tech's cloth support rollers feature a solid shaft running the entire length of the roller. Standard sizes of 2.05m, 2.7m, 3.7m, and 4.7m, with diameters of Ø114, Ø127, Ø152, Ø180 are available.
Drive rollers and tail pulleys can also be manufactured with solid shafts, and diamond lagging and locking elements.
The locking element design facilitates shaft replacement if and when necessary, this design allows for long-term cost savings on the large diameter rollers.
Sliding bars for replacing linear screen rollers
The Afri-Slide System is designed to replace the cloth support rollers on a linear screen using no moving parts, roller knife edging, grease or plumber blocks, saving money and time.
Self-cleaning washing systems for vibrating screens
Afri-Tech's spray nozzle solution has been developed for clients experiencing problems with blocked nozzles, which increases operation costs.
The system comprises a nozzle that can be cleaned with the press of a button during operations. The company currently offers two sizes in this fully stainless-steel construction. The control panel is included and works with the same feed water that the nozzle uses to spray or if the client wishes to use air as a feed to the control panel this is also possible.
This option of air or water is due to Afri-Tech using a superior water and air control valve.
Air bellows for tracking wet screening machines
The air bellow is used on wet screening machines for tensioning or tracking applications.
These rubber air bellows act as pistons, moving the tracking system into position or tensioning the belts to increase or decrease pressure.
It is recommended that bellows be changed once they start showing signs of deterioration and/or cracking.
Spare components for screening systems
Afri-Tech offers a wide range of spare parts for wet screening solutions, including air filter regulators, stainless-steel locking wire and tracking valve paddles.
The company also supplies spray bar components such as nozzles, hand wheels, and dump valves.