Durham Geo Enterprises (DGSI) is a specialist in geotechnical instrumentation for the mining sector. The company designs, manufactures and supplies instrumentation to a range of geotechnical and environmental professionals.
Additionally, DGSI offers training, technical support, repair, calibration and rental services (within the United States) for their products.
Below-ground failure detection solutions
Designed to measure deformations and movements below the surface, inclinometers are typically used to detect the direction, magnitude and elevation of a failure plane and to verify the stability of dams and dam abutments.
The company offers both manual traversing inclinometers and in-place inclinometers, a real-time alternative to the traversing probe type of inclinometer. The in-place inclinometer employs a fixed chain of sensors, and does not require an on-site operator. It is ideal for data logging and real-time, remote monitoring for critical applications such as construction control.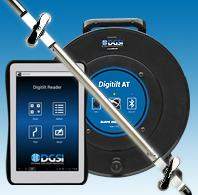 DGSI offer a wide range of inclinometers, to measure subsurface movements and deformations.

Piezometers are vital for understanding site conditions for mining projects.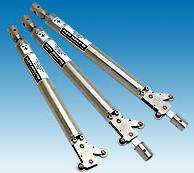 In-place inclinometers offer a practical alternative to the standard traversing probe variety.
Robust casing for precise measurement systems
DGSI inclinometers comprise of both a casing and a measurement system. The casing is essentially a specially designed pipe that conforms to the movement of the surrounding ground.
The casing's grooves control the sensor's orientation, providing a steady, uniform surface for measurements. Selecting the correct type and size of casing is a tough decision and DGSI will happily advise clients on the appropriate type and size of casing, taking into account important factors such as casing diameter, groove shape, and coupling style.
The company offers a variety of custom casing styles. Quick-Connect (QC) casing offers precision grooves and self-sealing joints, and is our most popular style. The traditional glue and rivet style Standard Casing provides a stronger joint for deeper installations, and the economical EPIC Casing, which was designed for use in incremental fills and embankments. As the fills progress, EPIC casing may be cut and coupled anywhere along the pipe length which provides the user with additional flexibility.
Piezometers to measure soil pore pressure
Used in the measurement of ground-water levels, and pore-water pressure, the information provided from piezometers can be used to predict slope stability, determine safe fill placement rates, design lateral earth pressures, and to generally understand initial site conditions.
DGSI piezometers range from the most basic Standpipe (Casagrande) model, consisting of a filter tip joined to a riser pipe, to the Vibrating Wire Piezometer, that can be installed in a borehole, to the Pneumatic Piezometer, which is operated by gas pressure.
Soil movement monitoring above mines and tunnels
When you need to measure the movement of rock and soil along a single axis, for example above mines and tunnels, or when measuring rock slide movements, an extensometer is the best tool for the job.
DGSI extensometers include the Rod Extensometer, which implements a micrometer or electric sensor, the Magnet Extensometer, that uses a lowering probe to detect the depth of magnets, and the Sondex, which uses a detection system and a series or rings attached to corrugated piping.
Steel and concrete strain measurement
Strain gauges offered by DGSI include the VW Spot-Weldable Strain Gauge, the VW Arc-Weldable Strain Gauge, and the VW Embedment Strain Gauge. The Spot-Weldable and Arc-Weldable Strain Gauges are designed to measure the strain of steel structures. The Embedment and a modified Arc-Weldable are designed to measure the strain of concrete structures.