WeatherHawk
Weather Stations and Handheld Wind Meters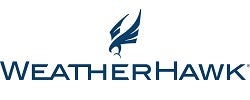 Address
815 West 1800 North,
Logan,
Utah 84321,
United States of America
Phone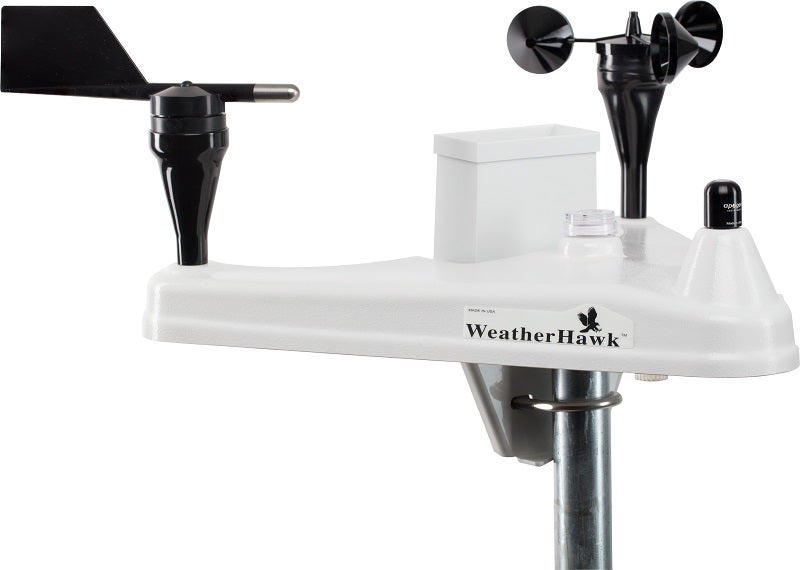 WeatherHawk develops and sells a wide range of personal weather stations and handheld wind meters.
Our solutions can be used for educational, governmental, agricultural and hospitality applications, as well as private consumers.
High-performance weather stations
WeatherHawk weather stations are industrial-grade, rugged and reliable, as well as easy to install, maintain and operate.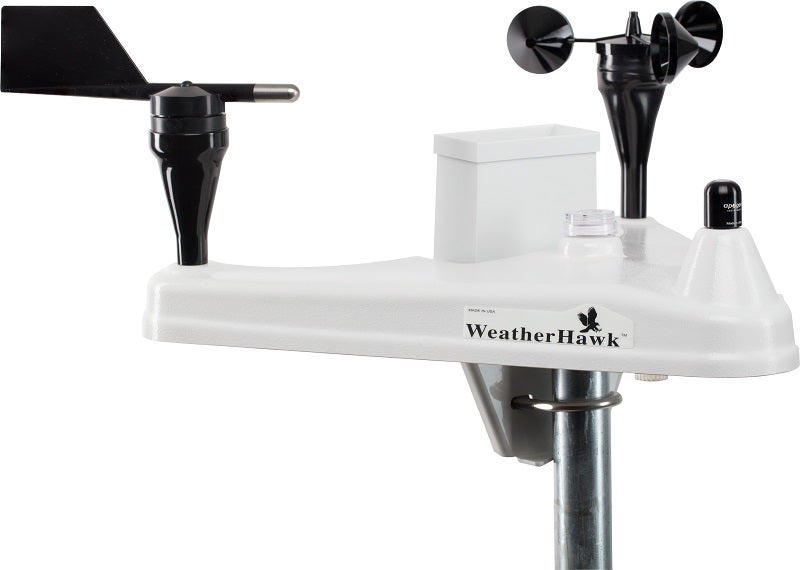 The WeatherHawk Signature Series personal weather station offers direct, wireless (RF), Ethernet and Modbus connections.

The WeatherHawk 600 Series personal weather station comes with heated sensor head for cold climates and offers direct, wireless (RF), ethernet and Modbus connections.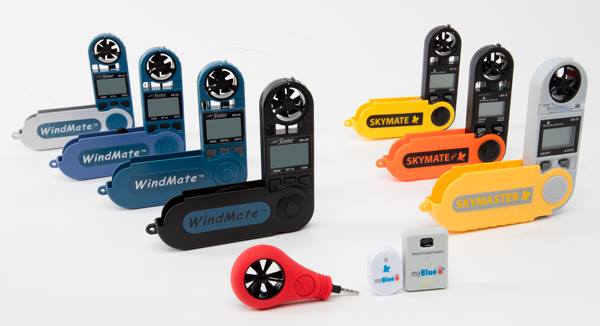 The Wind Mate and Sky Mate wind meters offer a variety of features to choose from. The SkyMate Plus (SM-19) is MSHA approved for underground mining.
The myBlue-T and the myBlue-TH temperature / humidity sensors connects via Bluetooth to an app on your phone.

The myMET-Pro wind meter connects via Bluetooth to an app on your phone.
You can measure, display and record data from your personal weather station online, at home, and/or on your mobile phone.
The highly reliable WeatherHawk Signature and 600 Series weather stations measure and record wind speed and direction, air temperature and relative humidity, barometric pressure, solar radiation, and rain. In addition, they calculate and export an evapotranspiration (ET) value, which can be used by third-party systems for irrigation control.
The WeatherHawk 600 Series weather stations are all solid state with no moving parts, so they are suitable for installation areas where a low-profile, high-performance weather station is necessary.
Internet-ready weather stations for home automation applications
WeatherHawk solutions are intranet and internet-ready, as well as feature a range of original equipment manufacturer (OEM) developed drivers for leading home automation control systems.
Your weather station will measure barometric pressure, relative humidity, wind speed and direction, outdoor air temperature, solar radiation, and rainfall. Real-time weather data can be directly transmitted to a home computer and/or automation system.
Wireless weather stations for educational applications
Our wireless, solar-powered WeatherHawk weather stations can be used for educational purposes.
With its integral data-logger, the system collects, stores and transmits sensor data to a classroom computer or a school's network server so all classes can view and analyse it at an age-appropriate level.
Students can also get involved in the learning process when they monitor environmental changes in real-time, as well as contribute to wind and rainfall data collection and analysis.
Equipment for public safety and emergency management
WeatherHawk weather stations can be a vital part of modern public safety equipment and easily deployed on-site by a single responder wearing full protective equipment.
We meet the necessary specifications of first responders by developing a cost-effective, easy-to-use weather monitoring and data logging system. Our products can be used to help firefighters, police, emergency medical workers and government officials in the event of an emergency or natural disaster.
We also offer seven versatile, portable wind meters for an array of applications. The Wind Mate and Sky Mate wind meters offer a variety of features to choose from such as a simple anemometer to a handheld weather station.
Accompanied by a two-year warranty, WeatherHawk's handheld, water-resistant solutions measure, wind speed and direction, temperature, humidity, and barometric pressure.
About WeatherHawk
A division of Campbell Scientific, WeatherHawk has service centres in Australia, Costa Rica, China, Canada, South Africa, the UK, Germany, France, Spain and Brazil. Our global direct sales / service network is supported by more than 75 authorised dealers, who provide a range of local application and installation services.
Our weather stations are manufactured in our 165,000ft² ISO 9001: 2000 facility in Logan, Utah, while our temperature tag and wind meter solutions are developed in China.
At WeatherHawk, we aim to deliver superior customer support and product reliability. We can be contacted by email or phone to answer questions and assist you in the operation of your weather station.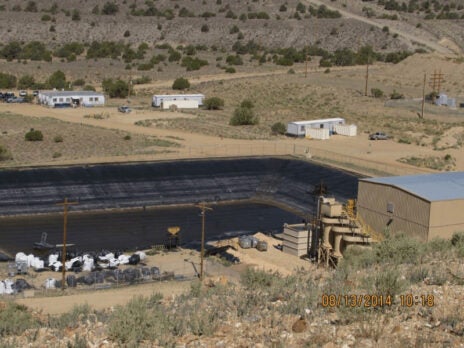 The Borealis gold project is an open-pit heap leach mine located near Hawthorne, Mineral County, Nevada, US.
WeatherHawk
815 West 1800 North
Logan
Utah 84321
United States of America



Telephone Number




Fax Number




Email Address




Links