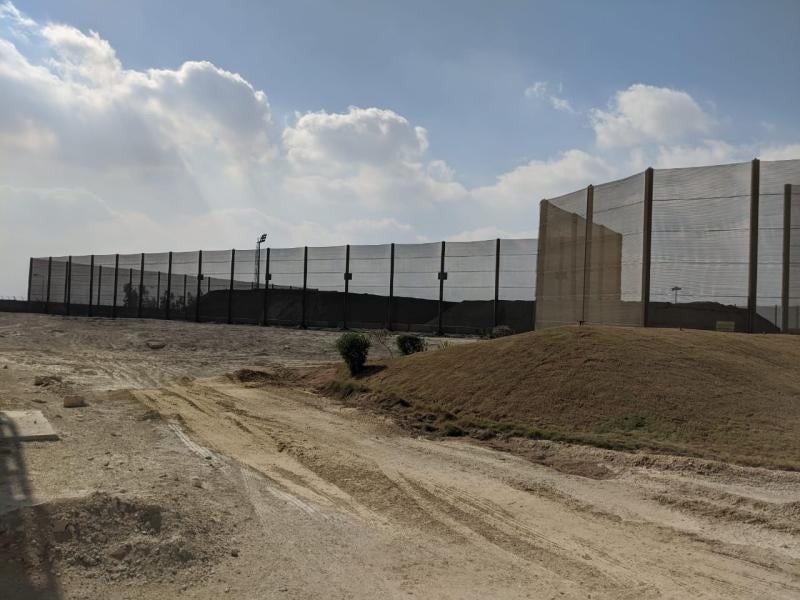 More than three years ago, DSI, with our partner in Egypt, installed a wind fence around a coal and pet coke stockyard at a cement plant.
The fence is still in top condition with no material build-up showing the true self-cleaning technology of DSI DustTamer™️. Not a single tear on the fence in the hot desert climate in Egypt showing the UV resistance of the fabric.
DustTamer™️ fabric is truly self-cleaning and proven over 35 years in the market!
With installations and support all over the world, DSI has the best solution for open stockpiles.