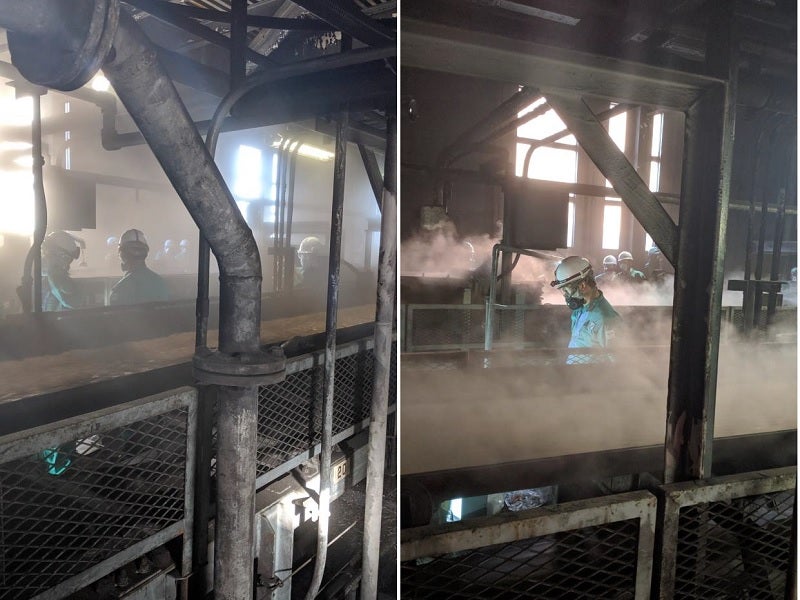 Left: Before Fog; Right: After Fog.
As more coal power companies shift to Biomass, the dust impact is still present in these plants. Fugitive dust can be just as detrimental from biomass and still contains explosive properties.
Dry fog is a good method to reduce the respirable dust and the explosive dust from entering the atmosphere. DSI recently installed a transfer point trial at a biomass plant in Japan with excellent results.
Our dry fog systems significantly reduce fugitive dust from a wide range of mining and material handling points, including truck dumps, rail dumps, reclaim tunnels, crushers and screens.
DSI incorporates more than 30 years of industrial experience to create systems adapted to your existing infrastructure or as part of a new project or installation.