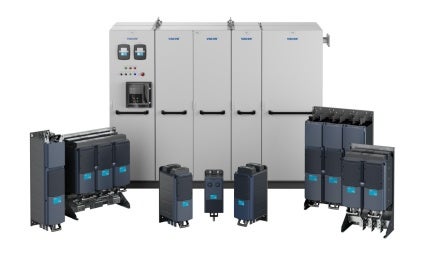 Vacon offers a complete product portfolio of AC drives in the power range 0.25kW to 5MW for all stages of the production process, from mine to processing plant, foundry and factory.
Running AC motors with AC drives can save up to 50% in energy consumption, especially when operating pumps, fans and compressors. The low and medium-voltage offering includes air-cooled and liquid-cooled drives, both as modules and as ready-to-use finished products.
Vacon is the world's largest independent drives company, making it the ideal partner. The company provides a fast, professional service and supports the mining and minerals segment, where downtime is very costly.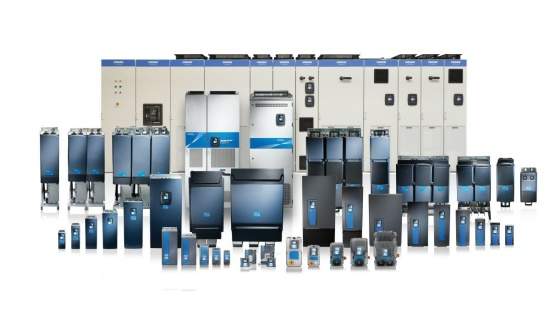 Vacon offers a complete product portfolio of AC drives in the power range 0.25kW to 5MW for all stages of the production process.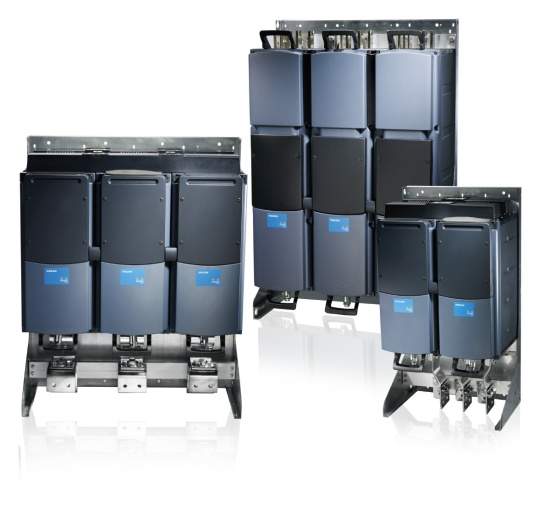 VACON NXP liquid-cooled AC drives.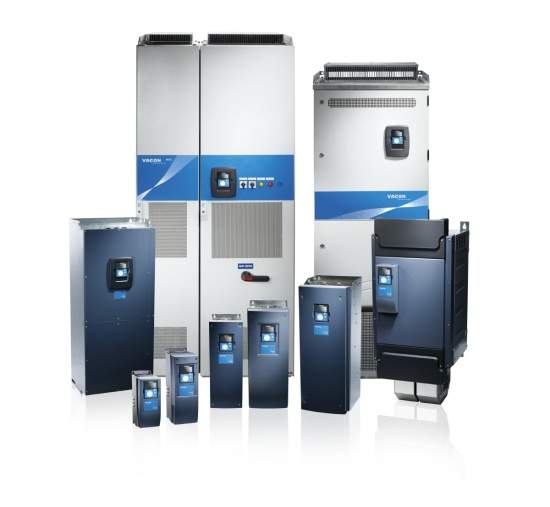 VACON NXP air-cooled AC drives.
Air-cooled drives with high-power motors
VACON® NXP air-cooled AC drives are the perfect solution for all applications where robustness, dynamic performance, precision and power are required. This series of drives can operate with any motor in a power range from 0.75kW to 2,000kW.
VACON NXP is available as either a wall-mounted or standalone module and it offers exceptional motor control for induction and PM motors, gearless drive applications and paralleling solutions for high-power motors.
Liquid-cooled AC drives for adverse conditions
VACON NXP liquid-cooled drives are the ultimate in space-saving, high-power-density AC drives.
They are well-suited for locations where air-cooling is difficult, expensive or impractical. As no air ducts are required, liquid-cooled drives are extremely compact, making them ideal for situations where installation space is at a premium. With the right configuration, optimal performance and significant energy savings can be achieved.
With VACON NXP liquid-cooled enclosed drive solutions, fully standardised, compact and robust AC drives are placed in a sturdy cabinet, making them ideal for a wide variety of heavy industries with harsh operating conditions.
VACON NXP's motor control capabilities make it suitable for all types of motors in a multitude of combinations, from a single, dedicated frequency converter to large-scale, common DC bus systems. With fast fieldbus options and exceptional programming flexibility, VACON NXP is easily integrated into any control system. The VACON NXP portfolio fulfils key international standards and global requirements, including safety and EMC and harmonics approvals.
Common DC bus components for system integrators
Vacon offers a comprehensive range of common DC bus drive products for air and liquid-cooled solutions comprising front-end units, inverter units and brake chopper units over the entire power range and at voltages from 380V to 690V.
Drive components are built on proven VACON NX technology and provide the ideal energy sharing solution for a multitude of power systems, including complete regenerative solutions for braking applications, or if low harmonics are required.
ATEX-certified thermistor input
Vacon has developed a fully integrated ATEX-certified thermistor input that saves design and installation costs as it requires no external devices. This is one of the few solutions of its kind available on the market.
About Vacon
Vacon has production and research and development facilities in Europe, Asia and North America, and sales offices in more than 30 countries. Further, Vacon has sales representatives and service partners in nearly 90 countries.