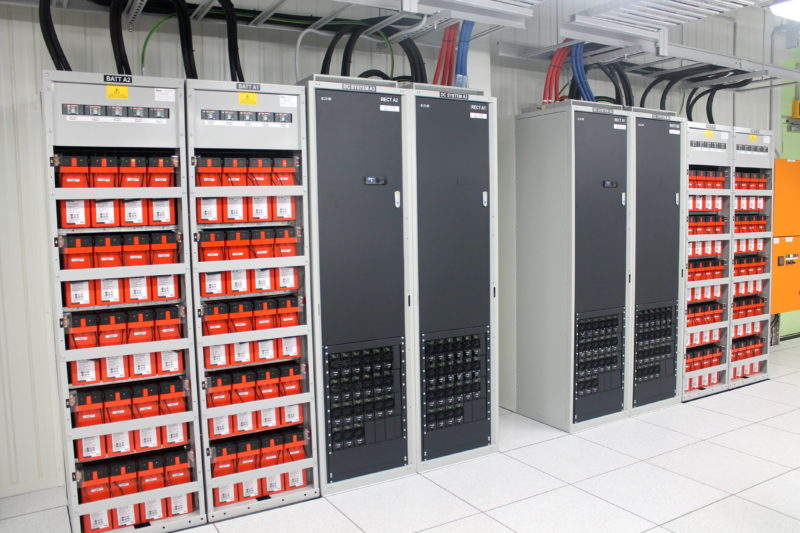 Securing reliable, cost-efficient power supply is critical in remote areas. Power On Australia designs and build portable, customised hybrid power centres that harvest locally available power sources, but also to store excess power for extended backup times, switch on non-intermittent sources for battery recharge or top-up. Power sources built in may include AC, DC, Solar, Fuel Cell, Wind and Hydro power – all compatible with current battery technologies.
Some of Australia's largest mining companies use Power On Australia customised hybrid power centres to support remote and blackspot infill communications and signalling stations.
Technical specifications
Power On Australia's systems are based on Telecommunications grade active modules, with MTBF (Mean Time Between Failure) values in excess of 450,000 operational hours – with more than 47 years between faults on average this is what sets Power On Australia apart from their nearest rivals.
All of Power On Australia's systems are compatible with all current battery technologies, including Lithium Phosphate variants, and compatible with AC, DC, Solar, Fuel Cell, Wind and Hydro power sources (AC input 110 to 440V, 1, 2 or 3 phase p. Power On Australia accommodates DC power inputs from only 48v reaching up to 220V. We are also the leading suppliers of AC Power Outputs of 110V, 220V, 230V, 240VAC 1 phase, DC Power Outputs 12V, 24V, 48V, 60V, 110V and 220VDC nominal, +ve Earth, -ve Earth and floating earth).
Active modules
Power On Australia provides active modules that are designed for use at temperatures up to 70°C, and self-cooled enclosures can be provided to keep temperatures down for battery longevity.
We also offer Integration with third-party systems as a specialty, so you can continue to use existing PV systems as either a DC or AC input source.
Power On Australia boast Battery monitors and lifespan extensions that are well catered for with the legendary ABM battery charging system that is standard across the range, with temperature and mid-point monitoring as standard.
Our units are minimal in design and require little space to install. Physically the units fit in a standard 19" wide footprint, for ease of installation and commonality of application. Great care is taken to provide robust steelwork providing rigid frameworks supporting hot swappable active modules, maintaining ideal edge connection locations, reliability of assembly quality and minimal installation failure risk points.
Advantages of Power ON Australia Power Centres
Power On Australia ensures:
Sub racks start at 2kW with 2, 3, 6 and 12 slot sub racks, ten slot magazines that are all available to be used to create a system specifically suited to your needs. With these racks you can have 240V in with 12V out providing a myriad of options for the end user,
You can have both generator and solar in 12V, 24V, 48VDC and 230VAC out,
System design that supports your DC and AC load while running on solar input primarily, and a triggered Fuel cell on demand when required, providing faultless operation with no down time,
That we can supply options like a 1 sub rack to handle Solar, generator and Hydro inputs simultaneously, also increasing multiple options for your utilisation.
Local Australian Designs
Power On Australia prides itself with local Australian designs, engineering support and premium quality products.
All of these products are built and tested prior to installation with Manufacturer Backing and supporting:
High-volume, low-cost system roll outs catered and customised to suit WAIO spec, Marine Spec, Telco Spec, Power Authority Spec, Military Spec can all be addressed during build and design.
With TN, TT and IT earthing systems capabilities, it comes complete with 7-day battery backup, recharged within 14 hours, and full provision of parts, sub-assemblies, full assemblies, design, consultation, standards compliance, and RPEQ sign off, turnkey solutions, installation, maintenance and monitoring all can be catered for.
Power On Australia's latest Solution Range of Power Centres is available now and ready to ship to you or your clients today.
For further information: use the enquiry form on the right or call 1300 662 435 or email Boyd Lockett: Boyd@poweronaustralia.com.au