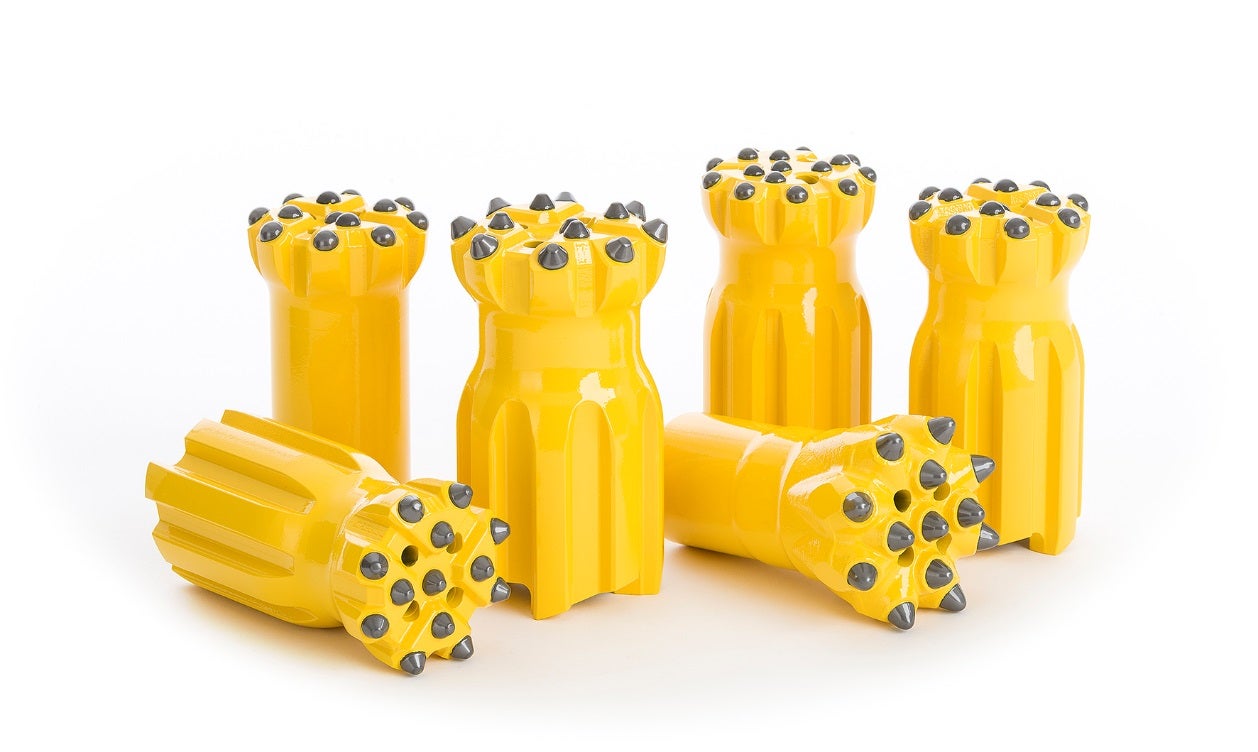 In December 2015, Atlas Copco Secoroc introduced an all-new bit range for tophammer surface drilling, Powerbit. The first thread system to reach the market was T45. Since the introduction, Powerbit T45 has met, and surpassed all goals and expectations. Service life is improved up to 75 %, at significantly higher penetration rates.
Now on the market. Powerbit T51
Now, we introduce Powerbit T51. This range of bits have all the same characteristics that have made Powerbit T45 so successful. The bit shape is optimised. The bit body steel is harder and stronger. And the patented Enduro Extra button surface treatment technology and Trubbnos button shape, are developed for outstanding strength and wear resistance. All in all, we expect Powerbit T51 to be every bit as effective as T45, which has proven to give exceptional performance in all types of rock.
Tried and tested
The Powerbit T51 drill bits have been tested in Sweden, Norway, the Czech Republic, Turkey and Indonesia. Out of the 89mm to 127mm T51 range, tests have been run with drill bits with diameters of 89mm, 102mm and 115mm in a great variety of rock. Even some underground drilling has been performed. What are the results? Up to 65% increased service life, up to 42% more metres drilled before first regrind, up to 36% more metres drilled between regrinds, and up to 13% better penetration rates. These are results that are far better than even our own goals.
Further benefits
The Powerbit T51 range is much more compact and versatile than our earlier tophammer bit assortment. In fact, there are almost 40 % fewer models than before, which will give you a much easier bit selection process. And with Powerbit, we can now give you an unbeatable drill string. Our shank adapters and drill rods are already known to be top-of-the-line. The outstanding performance of Powerbit has proven to be a perfect complement to a high-quality drill string. Welcome to the tophammer world of Atlas Copco Secoroc.