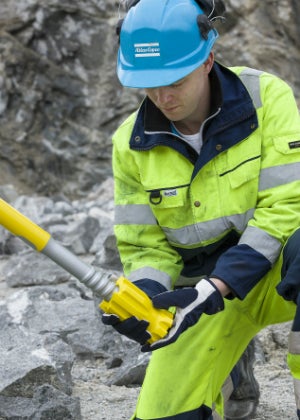 We've listened to you, the rock drillers who want the drill bits to last longer. Who want longer intervals between regrinds. And who want to know which bit is perfect for your rock conditions.
With Powerbit, our all-new tophammer bit range, you'll get that, and much more.
So far, Powerbit T45 has been put through a series of 21 tests at 13 sites. A total of 50km has been drilled in a great variety of rock conditions. Powerbit greatly outperforms all competing bits. Depending on rock type, service-life is up to 75% better than the competition.
We're known for the quality of our shank adapters and the quality of our drill rods. With Powerbit we've got the bits to match. For you, it means that you can get a complete, unbeatable drill string from one single supplier. We are building stock and soon you will see a new power arriving in your market.