Drillcon's drilling services consist of surface and underground diamond core drilling, geophysical surveys and raise boring. Drillcon has around 45 drilling units, and drills around 300km of core drilling a year. The company's drilling rigs range from lightweight units on rubber tracks to heavy-duty computer-controlled units with capacities of more than 2,000m.
Drillcon Core and Smoy's main business is core drilling and geological services in Scandinavia. Drillcon Iberia is the operational base for raise boring in the group, in addition to providing core drilling services on the Iberian Peninsula.
Diamond core drilling
Surface and underground diamond core drilling is performed by diesel or electric powered units. Drillcon's capabilities include:
Conventional or wire line equipment
Core diameter range 22mm to 102mm
Double or triple core barrels with split inner tube
Improved core recovery by multi-component polymers
Percussion drilling for soil and rock samples
Percussion drillings are usually performed to obtain soil or rock samples or for securing a rock surface. Samples are taken by: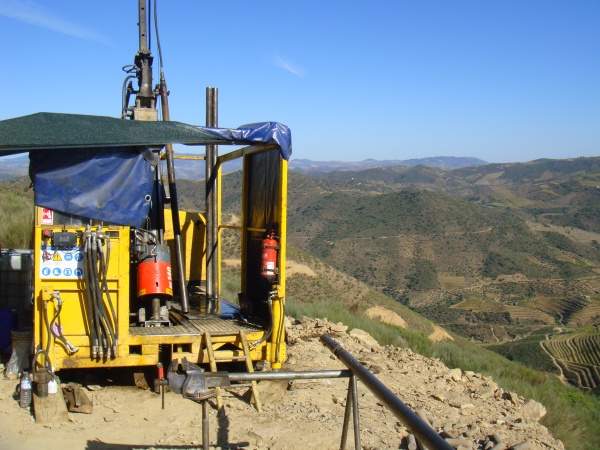 Exploration drilling in the hills of Northern Portugal.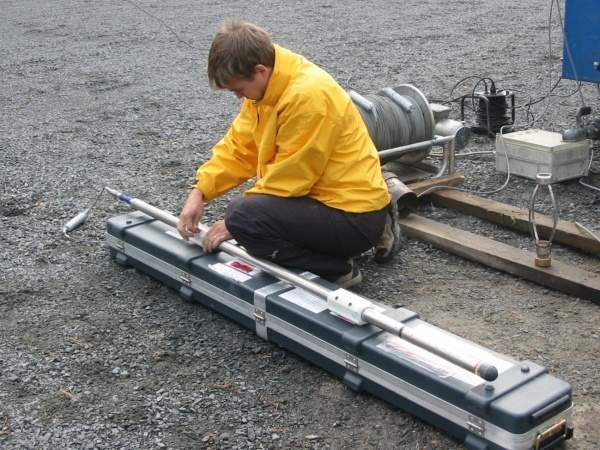 Technician prepares an optical bore hole imaging tool for a survey.
A GM 200 drill rig for geotechnical investigations.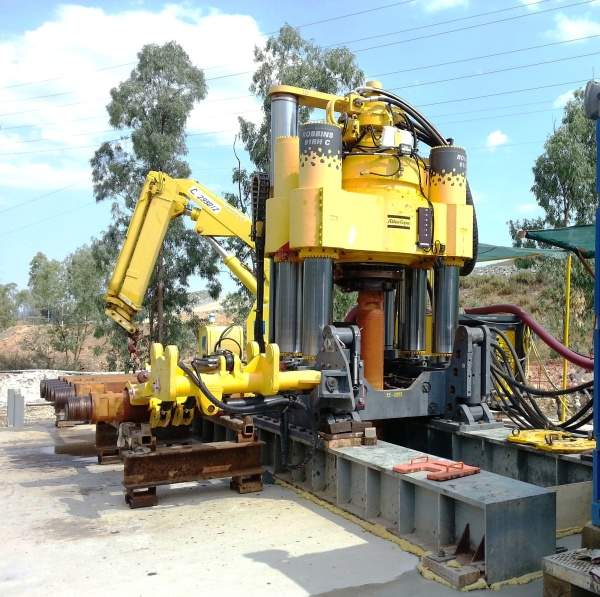 Drillcon's latest addition to the raise boring fleet, a Robbins 91 on a project in Spain.
Underground core drilling operator in Swedish mine.
Flow-through samplers with 0.16l or 0.19l volume
Tube samplers with 0.45l to 1.30l volume
Wire line samplers with 0.87l to 2.60l volume
Drilling technical surveys and services
Drillcon offers a range of technical surveys and services related to drilling, including:
3D bore hole surveys with optic, magnetic and gyro methods
Directional drilling
Core orientation by various methods
Water loss tests
Geological logging of core samples
Raise boring
Drillcon Iberia is the base for Drillcon's raise boring operations. Drillcon introduced horizontal raise boring to the area in the early 1990s and has today performed more then 80,000m of raise boring.
The company currently has a fleet of ten raise borers with capacities ranging from 0.66m to 5m in diameter. Drillcon has worked throughout Europe, from Greenland to Greece, and has recently carried out projects in Turkey, Israel and Bulgaria. Clients range from hydro power utilities and mining companies, to wastewater authorities.
Geological surveys and monitoring services
Drillcon´s Finnish subsidiary, Smoy, offers a large range of instruments and equipment for geophysical, geological and geotechnical services, including:
Instruments for bore hole deviation surveys
Ground penetration radar on surface and in bore hole
Seismic surveys
Geological logging and reporting
Digital optical bore hole imaging
Transient electromagnetic surveys on surface and in bore hole
Gravity, magnetic, IP and resistivity surveys
Rock mechanical in-situ stress measurements
Rock mechanical monitoring devices
About Drillcon
Drillcon Group is Europe's leading company in diamond core drilling and a major raise boring contractor. Drillcon was established in 1963 and has been a public company since 2006, listed on Nasdaq OMX First North on the Stockholm Stock Exchange.
The company's head office is located in Nora, Sweden. The Drillcon Group consists of the parent company with the following subsidiaries:
Drillcon Core AB, Sweden
Drillcon Norway AS (affiliate)
Suomen Malmi OY (Smoy), Finland
Drillcon Iberia SA, Portugal