Location
East central Quebec, Canada
Ownership
Stornoway Diamond
Project Area
315,323 acres
Estimated Investment
C$774m ($1.04bn approximately)
Production Started
January 2017
Reserves
Probable reserves: 22.3 million carats (mct), grading 67 carats per hundred tonnes (cpht)
Geology Type
Granite-gneiss and retrograde granulite gneiss with minor amounts of granite and granodiorite.
Mining Method
Open pit and underground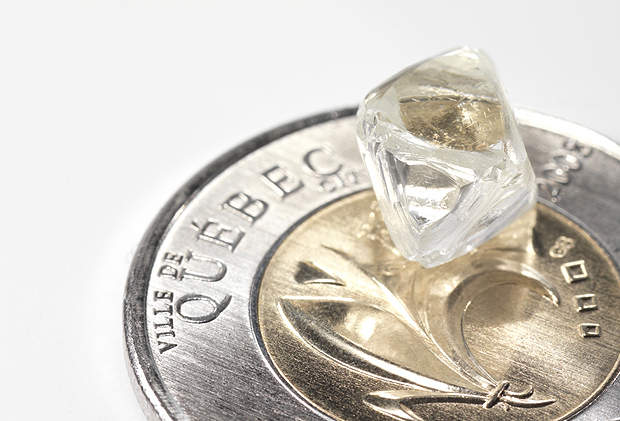 The Renard project is a diamond mine located in east central Quebec, Canada.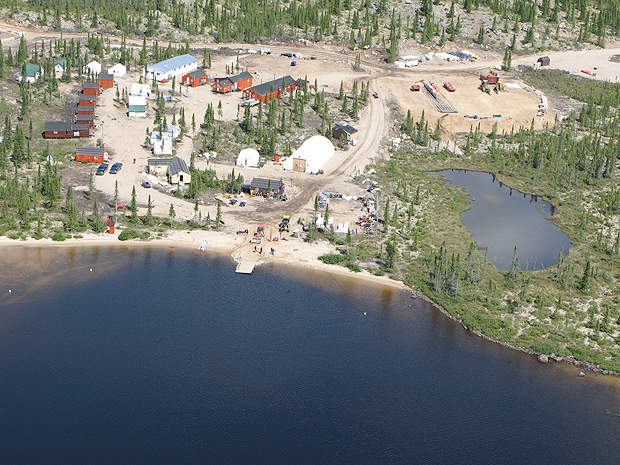 The project is spread over 315,323 acres.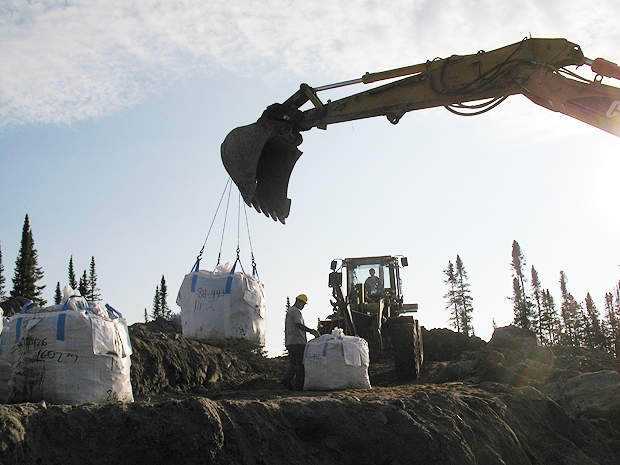 Commercial production at the mine began in January 2017.
Underground mining method will be implemented on Renard 2, 3, 4 and 9 pipes.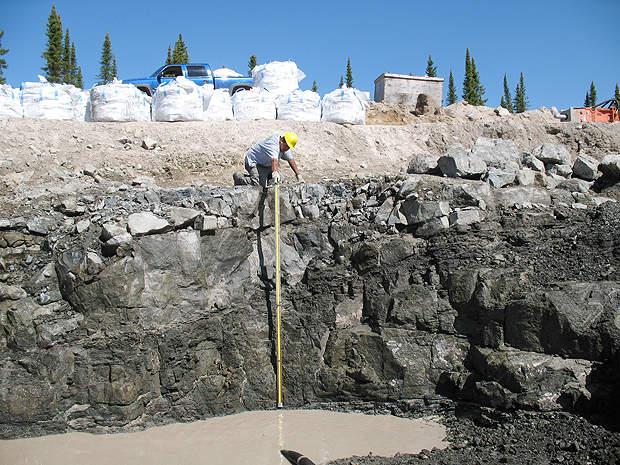 The Renard 9 pipe lies under a body of water.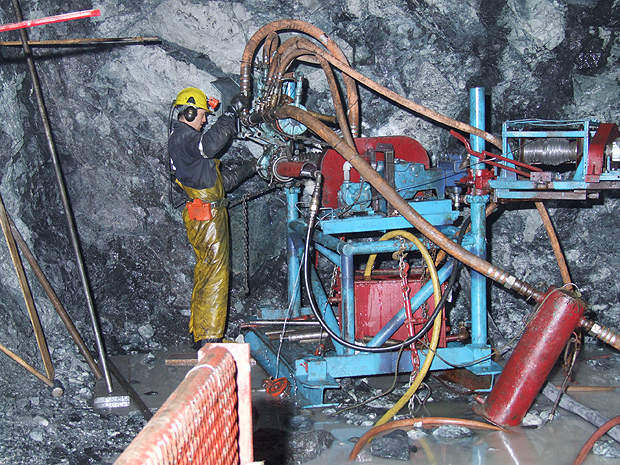 The underground mining techniques include assisted block caving method.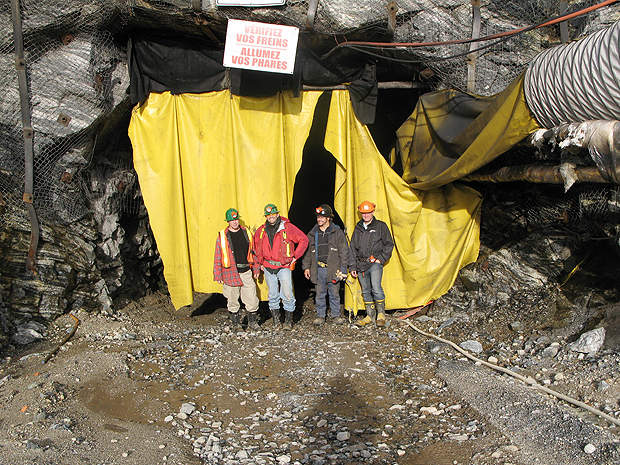 Underground access is through a decline and a 6m diameter shaft.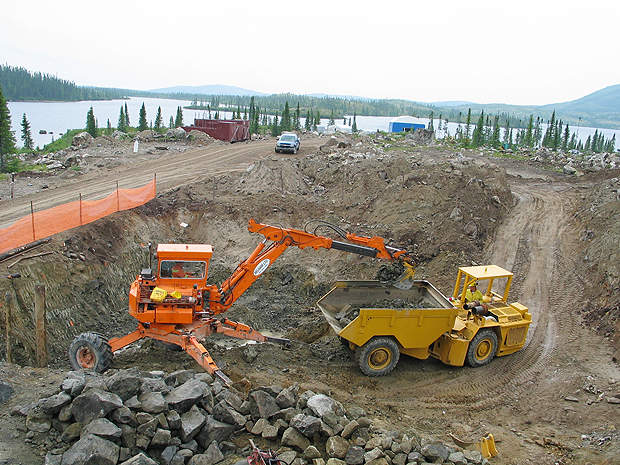 Open pit mining will be conducted at Renard 2, 3 and 4 pipes.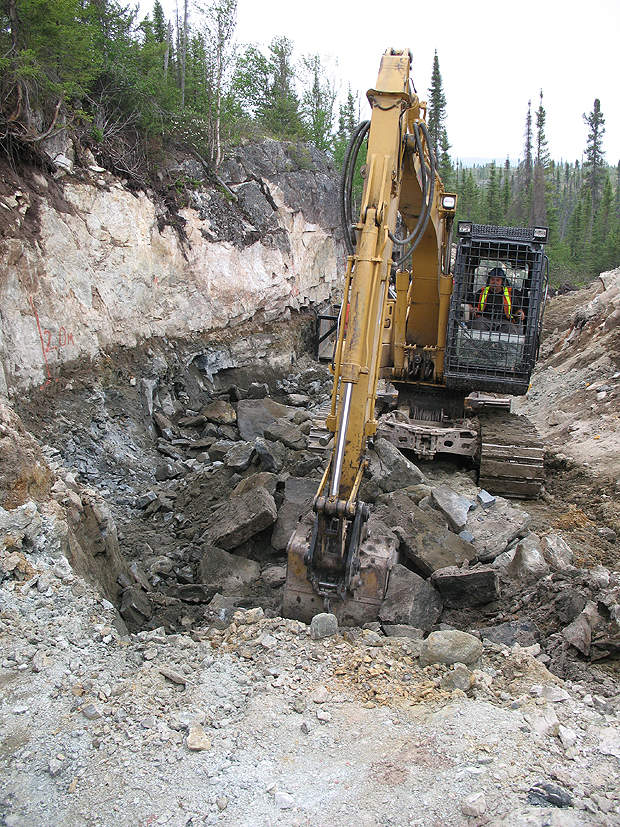 Lynx Dike Sampling.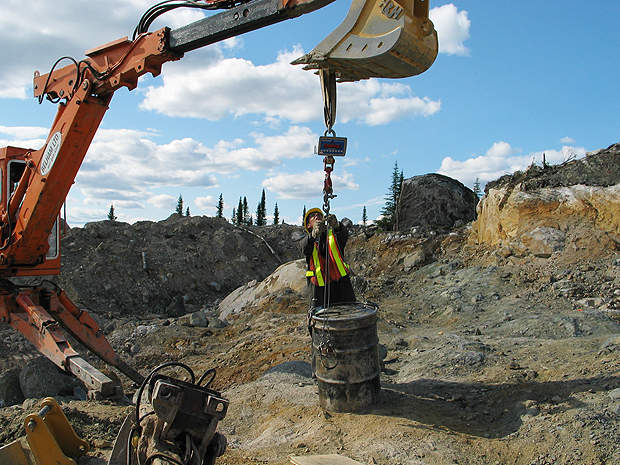 Blasthole method is applied at the underground deposits.
The Renard Diamond project is located in east-central Quebec, Canada, within the Foxtrot property. It was previously jointly owned by Stornoway Diamond and SOQUEM. In April 2011, Stornoway acquired SOQUEM's 50% share and became the sole owner of the project. Quebec's ministry of resources awarded a 20-year mining license to Stornoway in September 2012.
The project covers 315,323 acres and includes a newly discovered field of kimberlitic intrusions known as the Renard cluster. Four pipes from the cluster namely Renard 2, 3, 4 and 9 were included in the updated preliminary economic assessment.
A feasibility study of the project began in July 2010 and was completed in November 2011. It was prepared by SNC-Lavalin.
The project cost was initially estimated to be C$802m. An optimisation study of the project in January 2013 has brought certain changes in the initial mine design and the financial model of the project. The estimated project cost has been revised to C$752m.
The mine is expected to annually recover an average of 1.8 million carats (mct) of diamonds during the first ten years of its 14-year mine life.
Stornoway received the mining lease for Renard in September 2012 followed by the regulatory approval to start construction in December 2012.
The construction of the access road to the 'Route 167 Extension' mine began in February 2013. Construction on the mine started in July 2014, the plant was commissioned in June 2016 and ore processing began in July 2016. Commercial production began in January 2017. Ramp up to full capacity was achieved in the second quarter of 2017.
The Renard Mine received the full completion certification in February 2018.
Renard reserves and resources
The mine contains probable diamond reserves of 22.3mct grading 67 carats per hundred tonnes (cpht) as of March 2016.
"Commercial production at the mine began in January 2017 and achieved full production in the second quarter of 2017."
Geology of the Renard project
The deposit lies within the south-eastern section of the Superior Craton, a combination of small continental fragments of oceanic plates from the Meso-Archean and Neo-archean age.
Five episodes of kimberlitic volcanism have led to the formation of five fields, Témiscamingue, Desmaraisville, Otish, Wemindji, and Torngat, from south to north.
The Renard cluster is associated with the Otish kimberlitic volcanic event. Nine bodies of kimberlite have been identified over a 2km² area within the cluster. The bodies Renard 1 to 10 are spaced at a distance from 50m to 500m. The Renard pipes are egg-shaped, irregular with areas between 0.3ha and 1.5ha.
The pipes contain root zone to lower diatreme facies rocks. The internal geology of the rocks is complex and is characterised by massive volcaniclastic kimberlite, categorised as tuffisitic kimberlitic breccia (TKB).
By volume, the TKB includes 15% to 90% fresh to moderately transformed granitoid country rock clasts in a matrix that is characterised by serpentinised olivine macrocrysts, carbonates and serpentine.
The rocks found across the bodies or on the periphery are late-stage intrusions that are characterised by large amounts of disseminated calcite, olivine macrocrysts and less than 15% by volume crustal xenoliths.
In the eastern, northern and southern sides, the project area is surrounded by Proterozoic rocks of the Labrador Fold Belt, the Cape Smith Fold Belt and the Grenville Province respectively. The entire area is hosted by minor linear belts of east-west or west-north-west trending supracrustal metavolcanic rocks.
Open-cast and underground mining methods
A combination of open cast and underground methods are being used to mine the area. AMEC Americas has been contracted to design the underground mine and the diamond processing plant. The open pit was designed by G Mining Services.
Open pit mining at Renard 2, 3 and 4 pipes is carried out at a rate of 2,000tpd for five and a half years. The pits for Renard 2 and 3 continue to a depth of 100m. It extends 117m below surface for Renard 4. The open pit operations provide 9.4% of the total mill feed.
"The Renard cluster is associated with the Otish kimberlitic volcanic event."
Underground mining is being implemented in Renard 2, 3, 4 and 9 pipes. These pipes contribute approximately 57.5%, 3%, 25.5% and 14% of the underground material.
Diamond production during the initial two years is mostly derived from the Renard 2 and 3 open pits. Diamond production from the underground mine will occur during the second year.
In the initial three years, underground mining is carried out together with open pit mining at 1,500tpd. In the fourth year, underground mining will be undertaken at a rate of 3,000tpd. By the seventh year, the rate of underground mining will reach 5,000tpd.
The feasibility study outlined both ramp and shaft access to the underground mine. But the recent optimisation study has deferred the shaft plan for the current life span of the mine. It suggests that a ramp developed up to a depth of 510m will be sufficient to access the underground and to extract all mineral reserves and the inferred mineral resources at a planned production rate of 6,000t of ore a day.
A 4.5m by 5.2m decline is driven from the surface to access the underground operations. Access to a depth of 810m is through a 6m-diameter shaft that allows mining of the Renard 2, 4 and 9 pipes.
During underground mining, two types of stoping methods are being used. The blasthole method is used for Renard 3 and 9 pipes. Holes measuring 163mm in diameter were drilled on a 5m-long and 5m-wide pattern. The stopes are between 40m and 100m-high.
To provide initial ore, this technique is selectively used on Renard 2 pipe between level 150m and 200m. Since the Renard 9 pipe is encroached under a body of water, it will not be mined to its surface. It instead requires a 100m crown pillar.
Assisted block caving method is used for the larger pipes Renard 2 and 4 that are suitable for caving. Drill drifts or levels are installed at vertical intervals of 100m. Holes with 163mm diameter were drilled on a 5m by 7m pattern. Ore is brought to surface by 60t trucks.
Production
The Renard mine recovered 1.64 million carats from 1.96Mt of ore at 84cpht during 2017.
Five-phase diamond processing plant
The mine produce is processed in five phases in a 1.3tpa (3,500tpd) diamond process plant. The capacity of the plant will be augmented to 5,000tpd after the initial three-year period.
Kimberlite is mechanically processed with very little chemicals / reagents used.
Primary and secondary crushing is carried out in a jaw crusher, followed by cone crushing to produce -75mm sized plant feed. Ore preparation through high pressure grinding rolls (HPGR) will free the locked diamonds.
De-agglomeration and sizing of the HPGR product is done using a rotary scrubber and vibrating screens. Through scrubbing and screening, clean materials are produced that are suitable for additional size reduction, dense media separation (DMS) and fines disposal.
Washed and sized feed are separated on the basis of density into diamond-bearing concentrate and a reject stream. The diamond bearing concentrate is returned to the diamond recovery plant.
Approximately -4mm diamonds and +4mm luminescent diamonds are recovered using grease technology and X-ray respectively. The processing system allows recovery of at least 96% by weight of all freed diamonds that are more than 1mm. The fine and coarse rejects are disposed of.
A new 7,000tpd ore-waste sorting circuit is being developed to improve the quality and quantity of diamond recoveries. The new circuit will be installed after the primary jaw crusher and before the secondary cone crusher of the process plant, and is expected to be commissioned in March 2018.
---
Related project
---
Diavik diamond mine is located on East Island, a 20km² island found in Lac de Gras, approximately 300km north-east of Yellowknife, the capital of Canada's Northwest Territories.
---
Transportation and highway access to the mine
The Quebec Ministry of Transportation sponsored the construction of a 234km-long Route 167 Extension project which provides highway access for the mine. Construction of the road began in February 2012 and was completed in September 2013. It was developed at a cost of $330m.
Financing
A comprehensive financing package for C$946m for the project was signed with Orion Mine Finance, and Diaquem and Ressources Québec (wholly owned subsidiaries of Investissement Québec), and the Caisse de dépôt et placement du Québec in July 2014.
Contractors involved
A C$425m engineering, procurement and construction management (EPCM) contract worth for the project was signed with SNC-Lavalin in July 2014. AMEC Americas (AMEC) and DRA Americas serves as subcontractors to SNC-Lavalin.Progesys received a contract to deliver technical assistance for the project's pre-operational verification (POV) activities.
Roscoe Postle Associates provided the completion certification for the Mine.
Future plans for Renard project
A long-term business plan (LTBP) is also being developed for the project to extract the inferred mineral resources, which will extend the mine life. The plan includes underground development at Renard 2, 3, 4 and 9 to a maximum depth of 700m, and an open pit at Renard 65.
Ore mining from Renard 2 underground pit is expected to commence in the second quarter of 2018 from four development levels. The same access ramp will be used to extract the ore from  Renard 3 and  Renard 4 pipes.
Construction of the potential open pit at Renard 4, 5, 6, 7, 8 and -9 is expected to begin in 2020, with production starting in 2021.
Related projects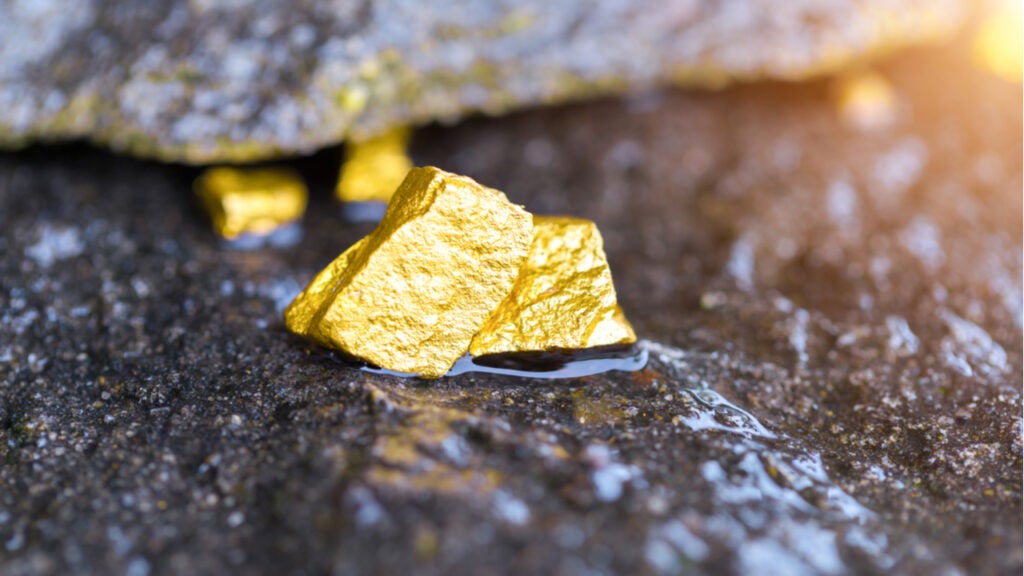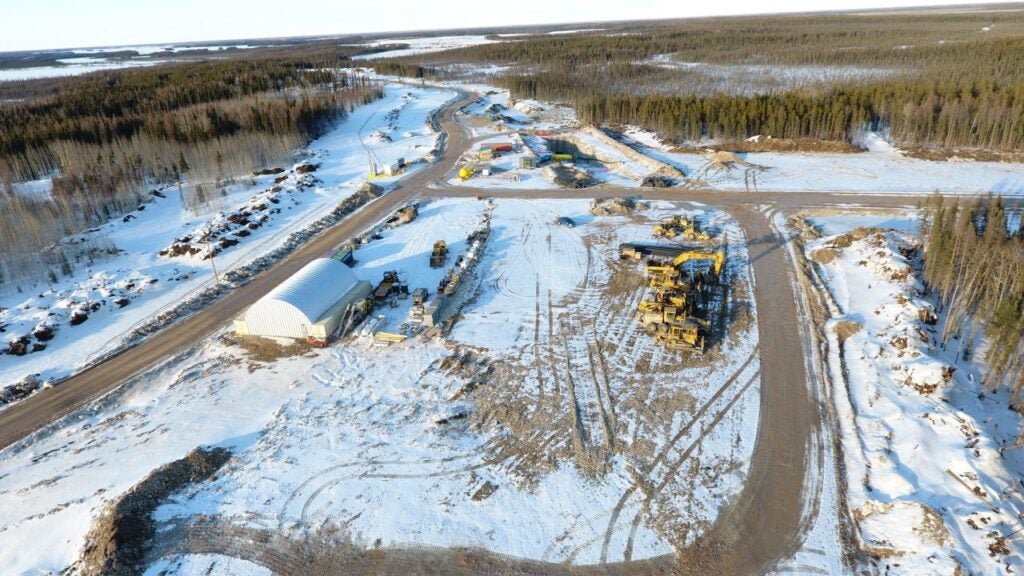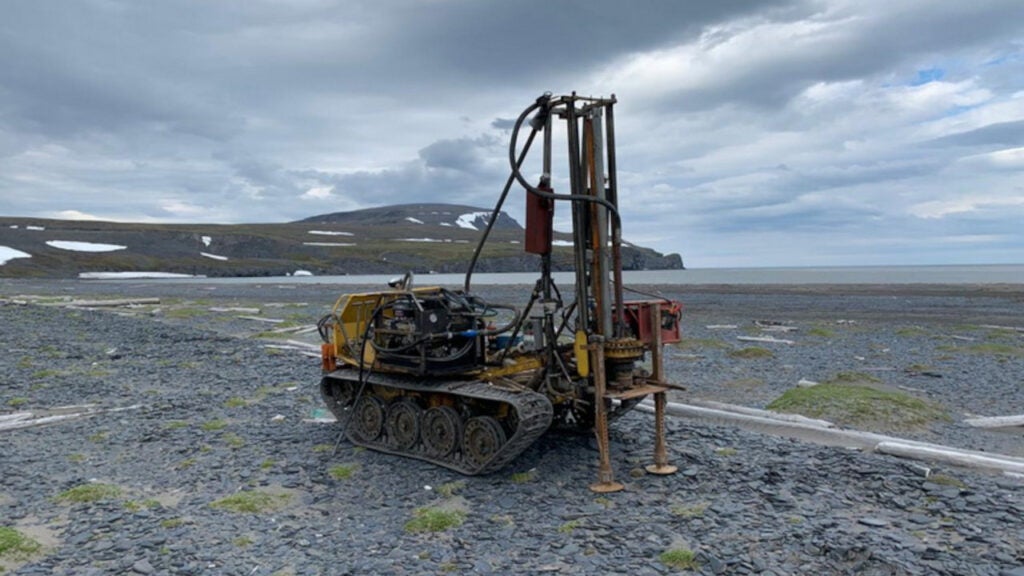 Topics in this article: