Powerscreen is an expert in the design and manufacture of mobile crushing and screening equipment. Galvanising global resources, decades of experience and in-depth industry knowledge, we aim to bring to the market a comprehensive product portfolio for the aggregate, mining, recycling and contracting industries. Powerscreen products operate in the toughest environments and feature nominal set-up times, market-leading productivity rates and excellent reliability.
Powerscreen's worldwide network of over 120 local dealers deliver unbeaten customer support, from ensuring you get the right parts the first time, to providing experienced field engineers should you need them. Our robust and reliable machinery aims to increase your productivity and efficiency. Powerscreen supports the dealer in delivering the complete customer experience from local sales, advice, installation, genuine parts, service and finance.
Jaw, impact and cone crushers
The Powerscreen range of jaw, impact and cone crushers boast excellent productivity. The jaw crusher range excels in primary crushing applications where feed media ranges from hard and abrasive to mixed recycled materials. The cone range uses attrition to crush materials for the production of a cubical end product. Ideally suited to secondary, tertiary or quaternary applications, the impact crusher range is ideal for shaping applications including, making chips, sand, concrete manufacture, and glass recycling. The range includes both horizontal and vertical impact crushers.
Mobile screening equipment for material processing
Powerscreen designs and manufactures a world-class range of mobile screening equipment boasting excellent productivity and reliability for our customers in the material processing industries. The core product range includes the Chieftain range of mobile incline screens designed for the processing of aggregates and sand; the Warrior range which are high-capacity, heavy-duty, versatile machines capable of screening and separating a wide variety of material; and the H range which feature horizontal screens for handling high volumes of sticky material and for fine sizing applications.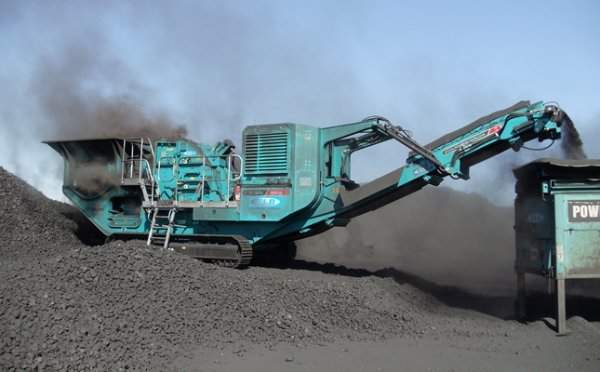 The Powerscreen XH250 working on a coal mining site in South Africa.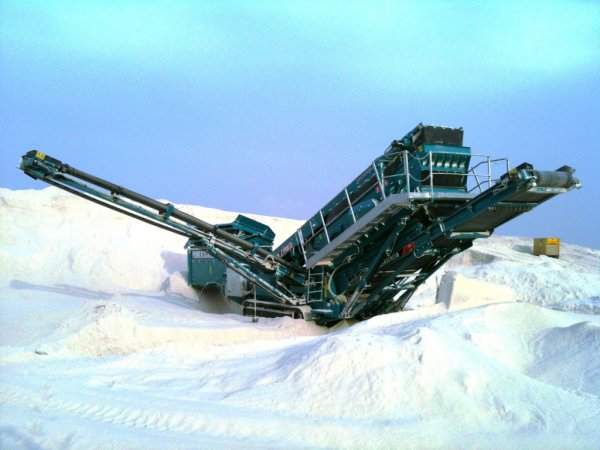 The Dual Power Chieftain 1700 working on a phosphate mining site in Israel.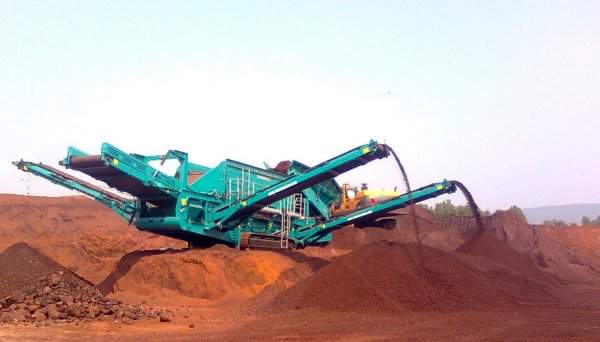 The H6203 on an iron ore site in India.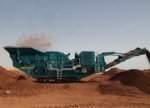 The Powerscreen XH500.
Crushing and screening spare parts
Powerscreen supplies a complete range of genuine crushing and screening spare parts that are designed specifically for use in Powerscreen equipment. Use genuine Powerscreen parts for performance and reliability.
Access to genuine Powerscreen parts has never been easier, with each of our 120 dealers holding a wide range of parts specifically tailored to local requirements. Any part that is not immediately available can be ordered by your local dealer from our parts centres in Ireland, the US and India.
With Powerscreen's largest jaw crusher, XA750S, the XH500 impact crusher and one of the largest cone crushers on the market, the 1500 Maxtrak together with the flagship Warrior 2400 screen, Powerscreen is establishing a strong position in the mining segment in the future. For more information on these specific machines or any Powerscreen crushing and screening products or customer support, please contact your local dealer. Details can be found on our website.