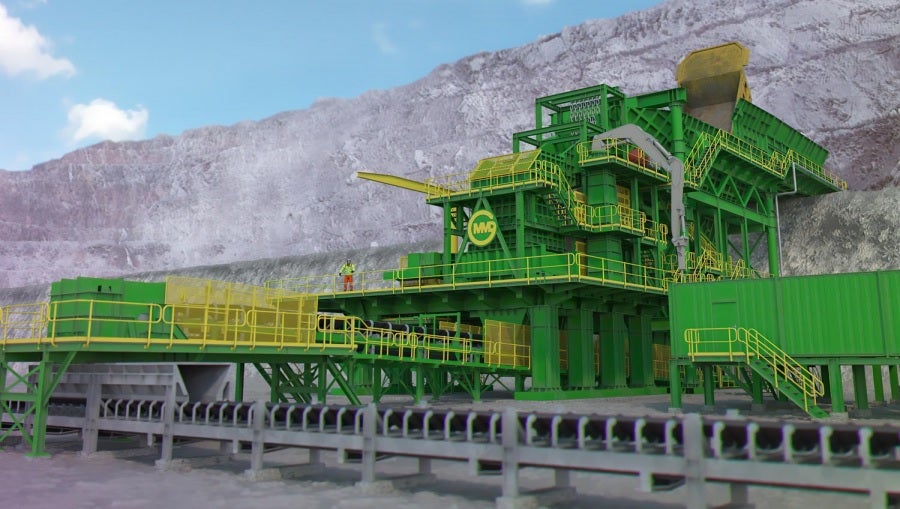 MMD has signed a contract to deliver an 1150 Series Fixed Sizer Station to an open-pit Gold and Copper mining operation in South East Asia in 2023. Once installed, the Sizer station will provide increased processing at 2,600tph and extend the mine's life.
The open-pit mine is situated in the remote and tropical region of South East Asia. Run-of-Mine Ore delivered by trucks to the Fixed Sizer Station is abrasive and the seasonal heavy rainfall can make it very sticky. Like most sizer stations, it is a turnkey tailored design featuring; Apron feeder, Grizzly, 1150 Series Sizer and discharge conveyor. Additionally, MMD will be providing the supporting steelwork and electrical package.
The modular design, together with the compact nature of the sizer station's components, suits the logistical and accessibility challenges faced with getting the machine assembled at this remote mine location.
The modular design suits the logistical and accessibility challenges faced with installing equipment in this remote location. The Sizer station's flexibility, together with high energy efficiency, minimal maintenance and low installation costs, delivers a low total cost of ownership.
The scope of supply includes both engineering and manufacturing. This encompasses consultancy and design work and will include training, installation, commissioning and supervision as the project is delivered.
"We are pleased to have been chosen as the supplier for the gold and copper ore processing project. Our technology will provide an energy-efficient sizing solution that will process the variable material conditions at consistently high tonnages, supporting the customer's future objectives," mentions Mark McVey, Lead Director at MMD Australia.
MMD has already manufactured some of the major components and is working with the customer to deliver all the components for the completion of the project in 2023.