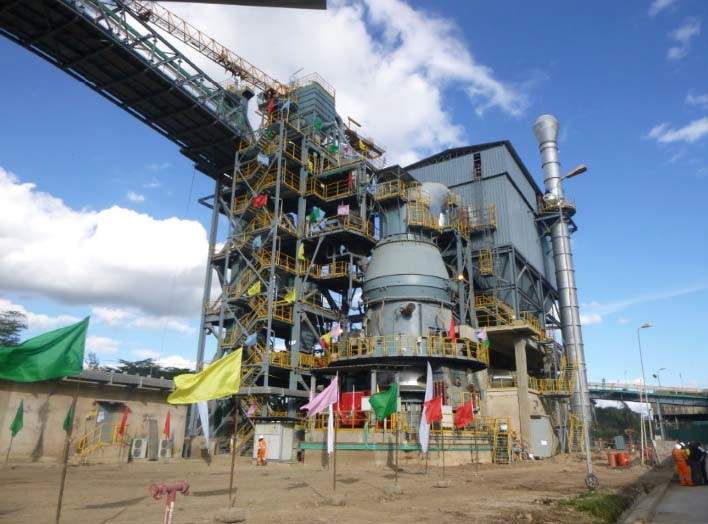 Since 1995, Indian cement manufacturer Ramco Cement Limited (RCL) has been successfully counting on well-proven LOESCHE mill technology.
RCL is again relying on well-proven LOESCHE mills for three of its cement plants for the grinding of clinker and/or slag. For each cement plant, one vertical roller mill type LM 41.2+2 CS with two grinding rollers and two support rollers with a power range of 3,000kW and a capacity of 130t/h has been ordered to grind the Portland Pozzolana Cement (PPC). One of the two VRMs is to be implemented in Kolaghat, West Bengal (Northeast India, approx. 50km from Calcutta), where RCL is currently increasing the annual tonnage of its grinding plant by 0.95 – two million. Here, clinker, slag, gypsum and fly ash from the material starting point for the end product.
The second of these mills will be used in the grinding plant in Gobburupalam in Visakhapatnam, in the state of Andhra Pradesh in South India. LOESCHE could now sell this mill type in India for the first time. RCL has also purchased a third VRM type LM 46.2+2 CS with a capacity of 3.750kW for its newly-constructed 900,000 annual tonnage cement plant in Haridaspur, Odisha in South east India. This mill grinds PPC with a throughput of 165t/h. Mill fans, bag-type filters and further auxiliary equipment also belongs to the delivery, which will be carried out in approximately six months.
RCL has already successfully implemented a LOESCHE mill of this type in Haridaspur. Since 1995, RCL has relied on well-proven LOESCHE mill technology. Not least because of the long-standing, reliable supplier relationship between LOESCHE and RCL, which followed the former Madras Cements, did LOESCHE receive this contract.
Under the lead of Madras Cement, a total of 11 LOESCHE mills have been implemented for the grinding of cement raw material, clinker brick, slag and coal for the cement plants Alathiyur I and II, Jayanthipuran and Ariyalur.
The Indian cement sector is considered an industry for the future due to the country's increasing construction activity and growth of an impressive 8% between 2014 and 2016. RCL's annual cement production amounts to around 14.45 million tonnes. RCL is part of the well-known conglomerate Ramco Group, the second-biggest industrial group in India, who, alongside the cement industry, is also active in the business area, wind energy, cotton, fibre composites, synthetic yarns and research and development.