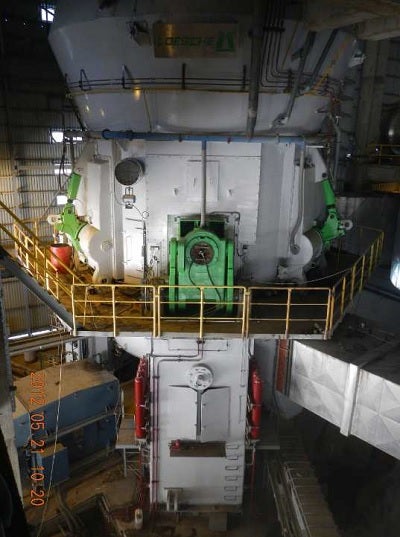 LOESCHE has now been able to provide a vertical roller mill of type LM 56.3+3 CS for grinding cement clinker to its end customer Attock Cement Pakistan Limited (ACPL). The new mill will be used in the new line 3 of the cement plant in Hub Chowki in Pakistan, in the Lasbela/Baluchistan district, 20km north of Karachi.
The mills will grind OPC cement with a fineness of 3,300 Blaine with a capacity of 200t/h or 2,800 Blaine with a capacity of 240 t/h. ACPL sells the cement under its own Falcon brand, which is a popular and widely used product in the country, and is used in numerous construction projects, including many prestigious projects, which is why the end-product quality plays a particularly important role for Attock Cement. The portland cement produced complies with Pakistani standards and also the European Standard EN 197-1.
Alongside the delivery of the mills, the LOESCHE mandate also includes the monitoring and assembly as well as the commissioning, which is due to take place in mid-2017. The Chinese company Hefei Cement Research & Design Institute, with whom LOESCHE has successfully delivered mills on a regular basis, will act as LOESCHE's contractor and will assume overall responsibility for the new cement line in Pakistan.
With the new line, Attock Cement Pakistan intends to further increase the production capacity of its existing cement plant in Hub Chowki from the previous level of 1.71Mtpa. The use of advanced technology forms part of ACPL's strategy for maintaining the viability of its production facilities into the future by means of constant modernisation. This is also intended to cover the increased local and regional demand. With this strategy, ACPL has managed to get to the top of the industry in Pakistan. The overall production capacity of all cement plants in Pakistan stands at around 44Mt. 70% remains in the country, the remaining 30% is exported.