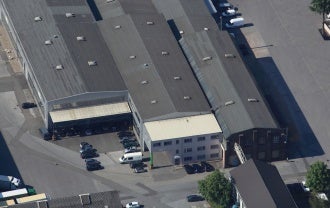 Küppersbusch Wärmetechnik has been an integral element of Loesche ThermoProzess GmbH (LTP) since the complete takeover two years ago. By successfully integrating the traditional company, Loesche ThermoProzess has strengthened and consolidated its expertise and positioning as one of the leading enterprises for thermal process engineering and burners.
The innovative spirit of Loesche ThermoProzess and the high-quality demands in the Loesche Group have ensured certification of its integrated quality and environmental management system by the TÜV South, in-line with ISO 9001 and ISO 14001.
The 40+ employees at Loesche ThermoProzess's Gelsenkirchen site develop, design and construct industrial burners and fuel control lines, as well as multiple lance burner systems (MLB) for lean gas combustion. Other LTP products are monoblock-burners, nozzle burners and welding electrode dryers.
From the initial idea through to service on-site at the customer, across the entire product life cycle, LTP ensures reliable operation of production plants in diverse industries and fields of application. As a result, LTP products are typically operating throughout the world in iron and metal production and treatment, in foundries, in environmental technology and the glass industry. The Loesche monobloc- burner series also serves the industrial hot water and steam boiler market, amongst other sectors.
Important application fields include applications in the cement industry and the coal and minerals processing industry. The proven and efficient burner technology of LTP in the powerful and precisely controlled Loesche hot gas generators and other plants ensures the highly pure hot gas flow required for drying the cement raw material and end product.
The company is managed by CEO Matthias Authenrieth, head of sales and operations Michael Nisch and head of technology Dr Christian Barczus. The excellent customer response in the first business year, with a sales result that is around 50% above that of the previous year, reveals the good product basis and positive reception by the market.
The LTP concept is that: "Realisation of customer specific projects for the industrial burner market" is on the up.
---
Image: The Loesche ThermoProzess building in Gelsenkirchen. Photo: courtesy of Loesche.