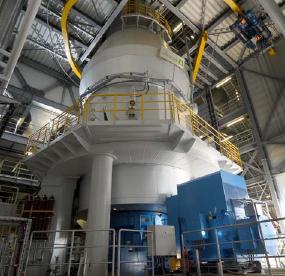 Sinoma International ordered LOESCHE's complete grinding series for the cement plant of Nova Cimangola SA in Luanda, Angola. These will be the first LOESCHE vertical roller mills in Angola.
The order for Nova Cimangola SA includes one cement raw material mill of the type LM 48.4, with a capacity of 400t/h and two cement mills of the type LM 46.2+2 C/S, which are designed to have a capacity of 150t/h cement each.
Furthermore LOESCHE's coal mill of the type LM 24.20 DC completes the order of the famous and reliable LOESCHE vertical roller mills.
Further equipment like rotary star feeders, metal detectors, the engineering for the cyclones, classifier motors and the control system are also in LOESCHE's scope of supply, as well as a two years operation spare parts contract.
More than 310 LOESCHE cement mills have already been sold throughout the world for the production of a wide spectrum of cement types.
LOESCHE's experience in grinding technology, with the added advantage of low specific energy consumption, has convinced the customer to decide in favour of purchasing the vertical roller mill from LOESCHE Germany.
The coal mill and the cement raw material mill are scheduled to start operation in mid-2016. The cement mills will follow with a production start by the end of year 2016.