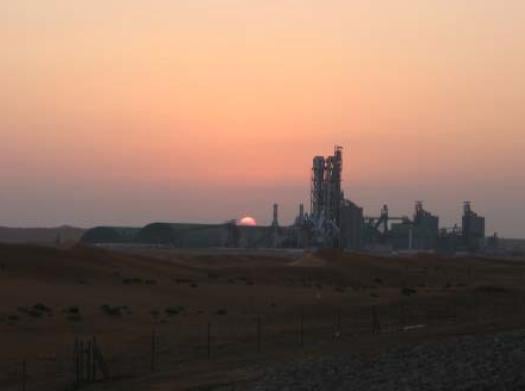 The customer Thanh Thang Group Cement JSC has placed an order for its cement plant Thanh Thang Cement with LOESCHE GmbH, the market leader in cement grinding.
Thanh Thang Group Cement JSC was only established in 2013. As a new customer the company was convinced of the benefits of LOESCHE technology by the quality of the references available in Vietnam over a very large number of years and the guarantees given for this project.
The new cement plant Thanh Thang Cement is a greenfield project. The cement plant is situated in Bong Lang in the Ha Nam Province in Vietnam. The contract customer for this project is Sinoma-NCDRI, a long term LOESCHE partner with worldwide activities in international cement plant construction.
For grinding cement raw material to a fineness of 12% R DIN 0.09mm, the customer will use a type LM 60.6 LOESCHE mill with a performance of 520t/h as a reliable unit. The gearbox of this mill has a power output of 4,600kW.
The customer will ensure the grinding of clinker to 3,400 Blaine, also using LOESCHE mills. Two separate type LM 53.3+3 CS LOESCHE mills with a performance of 200t/h will be in use. The gearboxes of these two mills each have a power of 4,600 kW.
The scope of delivery for this order also includes rotary feeders, water injection, metal detectors and sealing air fans. All of the equipment is to be delivered in 8 – 9 months' time and the LOESCHE mill is to be put into operation as early as October 2016.
The customer placed particular emphasis on this extremely short delivery period and expressed a desire for any possible additional reductions of this period. LOESCHE GmbH is able to meet these customer requirements and confirm delivery dates of just eight to nine months.