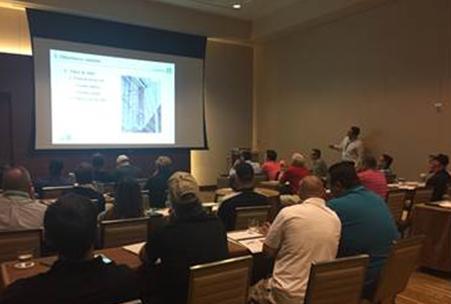 LOESCHE America Inc has opened registrations for its fourth Technical Seminar, to take place in Downtown Miami, from 19 September through to 22 September, 2016.
This year's event will present an up-to-date overview of grinding technologies on Vertical Roller Mills systems through lectures covering topics such as process parameters and plant optimisation, operational variables and their effect on mill performance, preventive maintenance, trends, indications and their evaluation. The participants will also have the opportunity to share experiences and insights related to their particular market applications during our 'World Café', a series of small group discussions that allow participants to engage with each other and with industry experts.
The seminar offers a unique opportunity for users of LOESCHE Mills, in various industries, to expand their knowledge and establish connections that can pave the way for future contact and support.