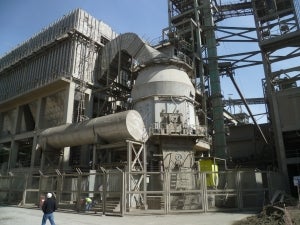 Yura S.A. has again chosen to place an order with Loesche America for a Clinker / Additives grinding plant, which will be installed in Arequipa, Peru, at 2,600m above sea level.
Based on the good and longterm experience with the existing Loesche Mill Type LM 56.2+2 C/S, Yura S.A. decided once again for this type of vertical roller mill which was ordered with Loesche America, Inc. This mill will be part of a Clinker / Pozzolana Dry-Grinding Plant for which Loesche supplies the main mechanical equipment. Materials to be ground will be Clinker, Gypsum and Pozzolana.
The product rates will be exceeding 170 t/h cement with a fineness of 5,000 cm²/g Blaine. The gearbox has an installed capacity of 4,000 kW. Loesche will be responsible for the complete import portion of the grinding plant in between mill feeding hoppers and cement silo inlet. Furthermore Loesche will deliver a compact LOMA hot gas generator (Loesche design), the set of main drive motors, a set of instruments for process control loops and the dust emission monitoring. Delivery will take eight months.