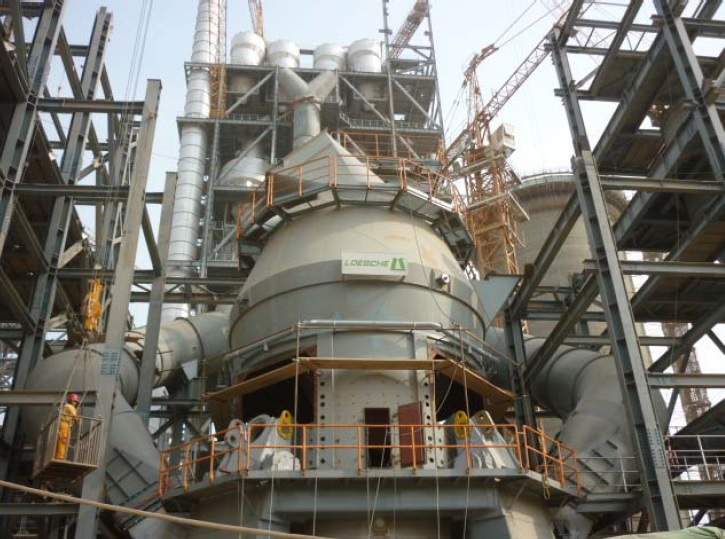 LOESCHE has now received the order for the delivery of a vertical roller mill for a new 7,000t/d production line from the Flying Cement Company Ltd (FCCL) based in Lahore, Pakistan.
The raw material mill will be used in the FCCL cement plant in Mangowal in the heart of the province of Punjab, where it will grind 600t/h of cement raw material. In the Khushab plant, the Flying Cement Company mainly produces Ordinary Portland Cement (OPC).
Along with the mill, the scope of supply also includes a Hurriclon system from ATEC, a member of the LOESCHE Group, for separating finished material from the gas flow leaving the mill.
The benefits of the patented Hurriclons compared to conventional cyclone separators are in the reduction of pressure losses by 30% and more, which results in a much lower electrical energy demand for the mill fan. Not least the space requirement for the product separation is considerably reduced thanks to the very compact construction of the Hurriclons.
This, along with good references due to the high market presence of LOESCHE mills in Pakistan, turned the balance in FCCL's decision to place the order. Numerous identical LOESCHE VRMs are already in reliable operation there. A total of 30 vertical roller mills are in successful operation in Pakistani cement plants today.
Commissioning is expected to take place at the end of 2018.