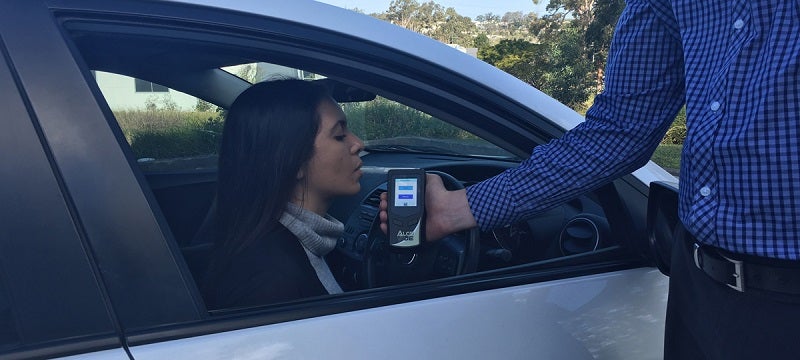 When it comes to Breath-Alcohol detection instruments, some devices on the market are little more than a novelty item. In a Choice magazine review of a number of 'personal breathalysers' available in Australia, they found many of the devices on trial underestimated Breath Alcohol Concentration (BrAC) readings, falsely indicating the user is under the 0.050 limit.
In a workplace testing program it is important to have a device that can be trusted. The wrong result can be costly.
Is the breathalyser Australian Standard AS 3547-1997 certified?
Australian Standard AS 3547-1997 specifies that a breathalyser must meet a certain level of accuracy and be able to maintain that accuracy over the calibration period of the device.
Only breathalysers that hold a current Product Certification Certificate truly pass the test when it comes to accuracy and reliability.
Does the breathalyser have a fuel cell sensor?
Breathalysers that use a fuel cell sensor offer higher accuracy, are more specific to alcohol and have a longer life expectancy.
What are the calibration requirements?
Calibration is necessary to maintain accuracy. It is recommended to look for a device that bases its calibrations on the number of months since the last service.
When having your breathalyser calibrated at an Australian service centre, also consider how long you will be without your instrument and the ongoing cost of calibration for each instrument.
Does the breathalyser sample deep lung air and monitor pressure?
The breathalyser must sample deep lung air. The level of alcohol in the specimen analysed will then properly reflect what is present in the circulating blood.
How hygienic is the breathalyser?
Breathalyser mouthpieces should be readily available, hygienically sealed, single-use and disposable. Alternatively, check whether there is a 'contact-free' sampling option available, this can also assist in lowering your cost-per-test.
Available from Drug Detection Solutions
Drug Detection Solutions alcohol screening instruments offer world-leading fuel cell breathalysers for law enforcement and workplace safety applications.
The AlcoVUE® is a state of the art, highly accurate, industrial-grade breath-alcohol testing solution for commercial and law enforcement applications, offering both quantitative (direct) and qualitative (passive) sampling to detect Ethyl Alcohol from a valid breath sample
The ALCORapid® alcohol-screening analyser is suitable for zero-tolerance environments, providing a rapid, non-contact (qualitative) method of detecting the presence of Ethyl Alcohol from a valid breath sample.
ConsultCorp is a global group that provides practical solutions for companies involved in mining, infrastructure,...