Champion Door is a manufacturer of vertical lifting fold-up doors for a wide range of industries, including mining. The company, which is based in Finland, supplies hangar and industrial doors to companies across the world.
Champion Door's products are designed to be very durable and easy to maintain, making them ideal for mine sites in any climate. For very dusty conditions, there is also a special 'open frame' option. Warm models, which minimise condensation between cold and warm spaces, are also available.
The doors are built with mullions, meaning there are no width limitations, and can be manufactured in very large sizes, perfect for large mining equipment.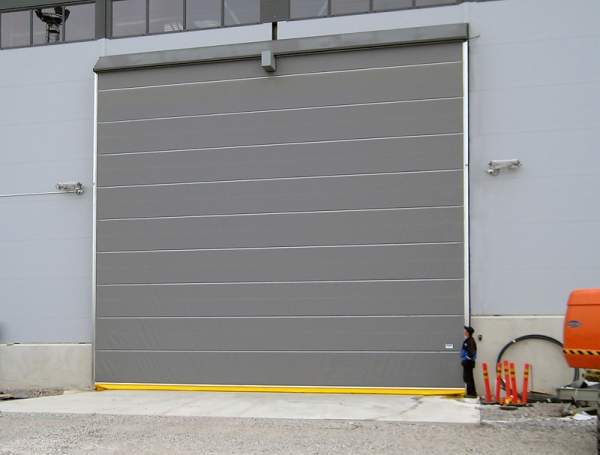 Champion Door manufactures vertical lifting fold-up doors in almost any size.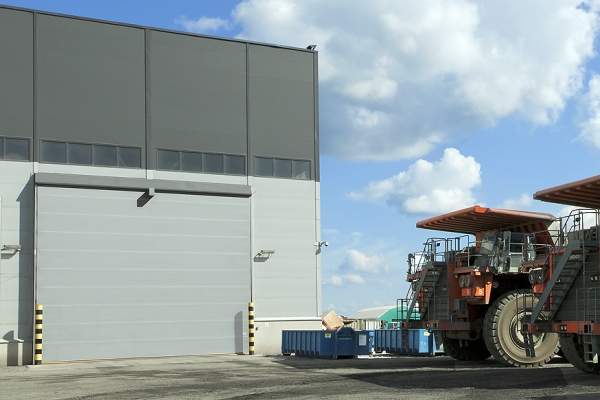 The company makes very large doors with a rigid frame, which are ideal for the storage of mining vehicles.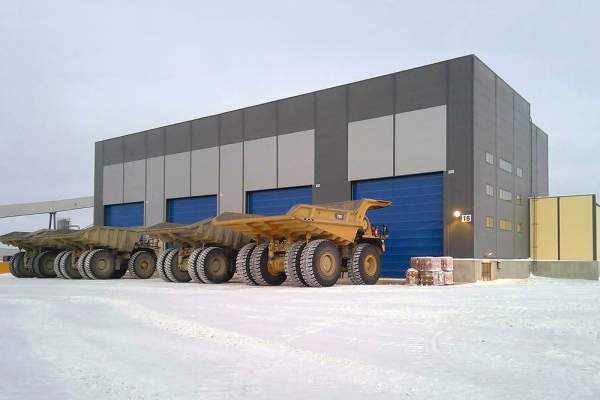 Some of our doors are double-insulated, providing excellent heat and noise protection.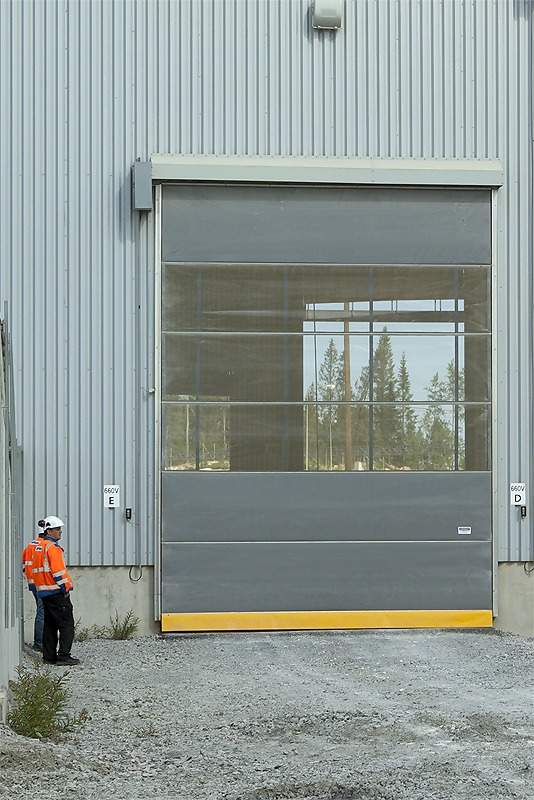 Doors can be customised to suit the needs of specific clients, with optional features including windows.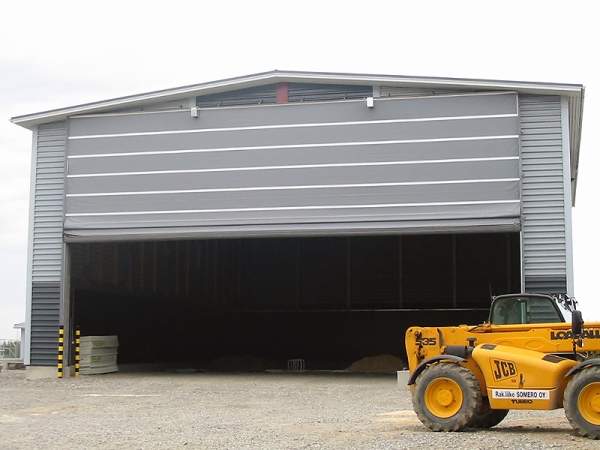 Champion Door also provides are large range of optional door-control features to enable doors to be opened without leaving the vehicle.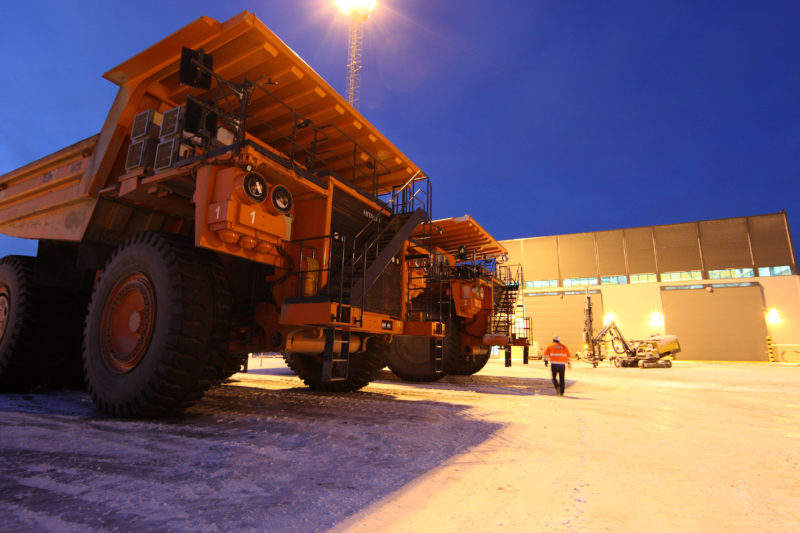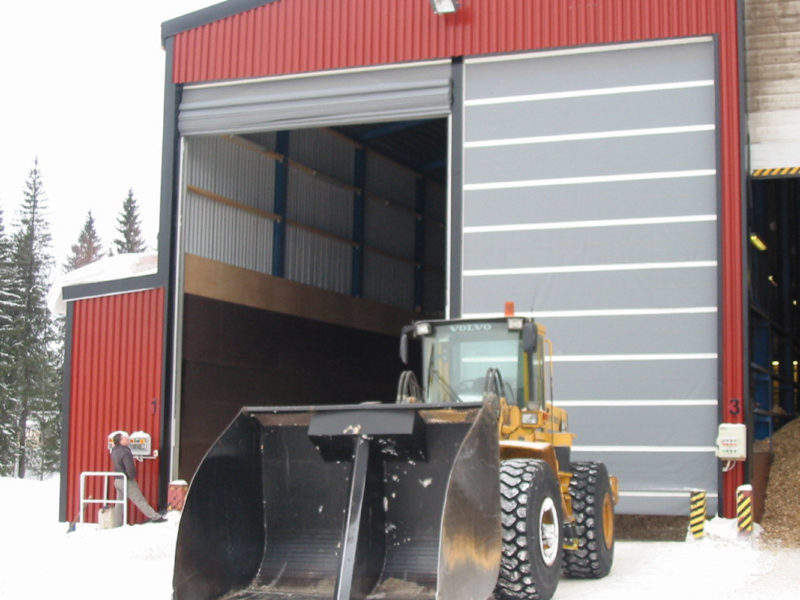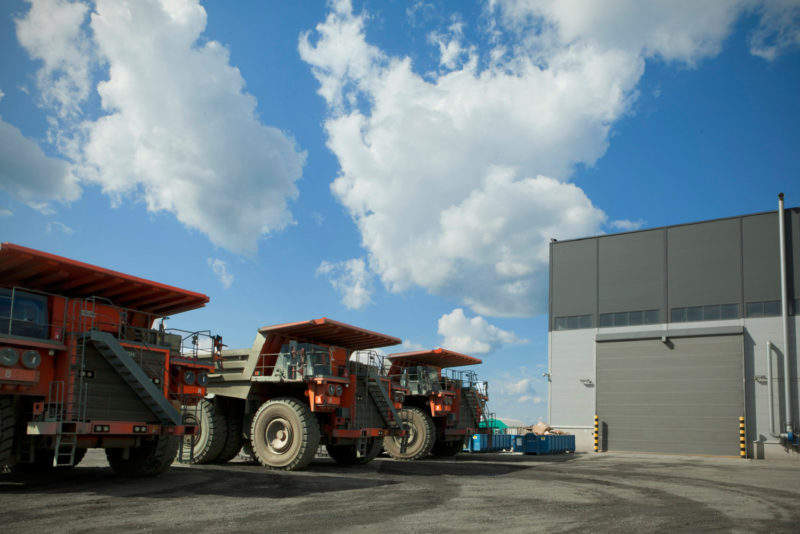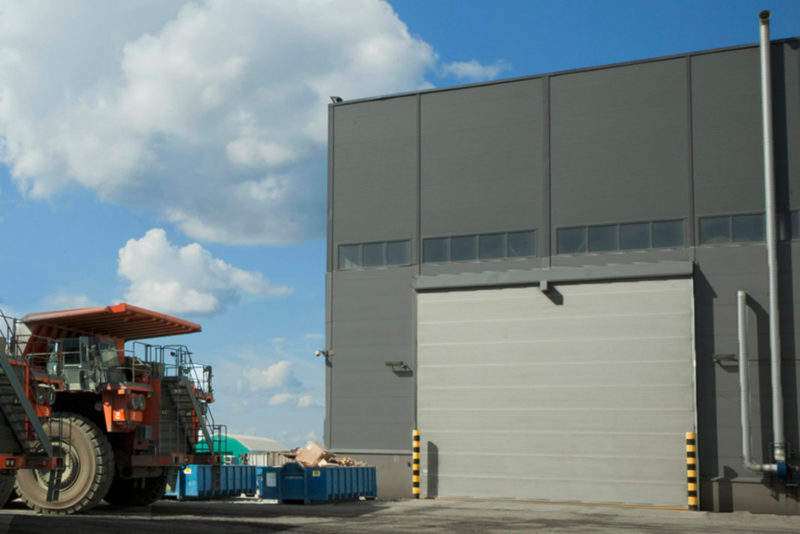 Very large two-ply fold-up doors for vehicle storage
One of Champion Door's lead products is the NK2 Double, a two-ply fold-up door that is constructed with a rigid frame. This door can be constructed to very large sizes, up to 40m x 35m. The NK2 Double industrial version can also be custom-made to larger sizes, with no upper limitations. This large size means that this model is ideal for the storage of very large mining vehicles.
Fold-up doors for sound protection and cold weather conditions
Champion Door manufactures a selection of industrial doors with heat and noise insulation, which are ideal for mine sites where temperatures can become very low. The company has two models for this purpose, NK4 Warm and NK4L Warm Lite.
NK4 Warm is an insulated version of the NK2 Double, featuring a double layer of insulation to maintain heat and insulate against noise. There are no size or wind limits for custom-designed Champion Door NK4 Warm doors.
NK4L Warm Lite is also a two-ply fold-up door, but has a smaller maximum size of 8m wide and 12m high. Like the NK4 Warm, the NK4L has a double layer of insulation for heat and sound protection, with a door size of up to 8m x 12m.
NK4 Warm with standard insulation, U-value 0.71 W/(m2-K), even 0.57 W/(m2-K) with additional insulation.
Bridge crane fold-up doors
Champion Door also manufactures a range of specialist doors. One of these is the bridge crane door, which is designed in a T-shape. This allows the lower half to be used as a normal door, or the whole door to be operated when use of the bridge crane is required.
Heat-resistant factory partitions for hot material processing
In environments where hot, molten materials are processed, protective partitions are required. The NK1 Single is designed for this purpose, and is made with a lightweight aluminium frame, meaning it can be built up to very large sizes.
Custom control features for doors
In order to supply our customers with doors that are ideally suited to their needs, we provide a large range of optional extras for our doors. Any of our extra features can be combined to provide an opening solution that is fully tailored to your company's needs.
Our control options include:
Radio control pads with one or multiple channels
Photo sensor, which triggers the opening of the door when a vehicle reaches a specified distance
Laser curtain, which triggers the opening or closing of the door when a vehicle passes through it
Pull switch, a manual switch that can be positioned for operated without needing to climb out of a vehicle
Induction loop, which detects a vehicle's presence and opens the door
Impulse control
SRC Secure Remote Control
Optional door safety and security features
Champion Door also supplies a range of optional features for added safety and security. We can fit doors with burglary protection systems to protect valuable mining machinery and equipment.
The company's safety accessories include a safety edge, which cuts door movement if a person comes into contract with it, and photocells to provide improved visibility.
Temperature-specific custom door features
Different climates require specific features to maintain temperatures and protect equipment. Champion Door manufactures a range of climate-specific extras for both hot and cold climates. Door windows are also available.
For very hot environments where machinery needs to be kept cool, we provide heat-resistant models that are designed to reflect heat instead of absorb it. For cold environments, we offer the only fabric fold-up doors on the market with heat insulation. And for extra cold conditions, we can manufacture doors in arctic fabrics for maximum heat retention.
Our NK2 Double, NK4 Warm, NK2L Double Lite and NK4L Warm Lite fabric fold-up doors also have EN12424 standard 5 wind stability, for added protection.
To find out more about Champion Door's products, please contact us using the details or form below.