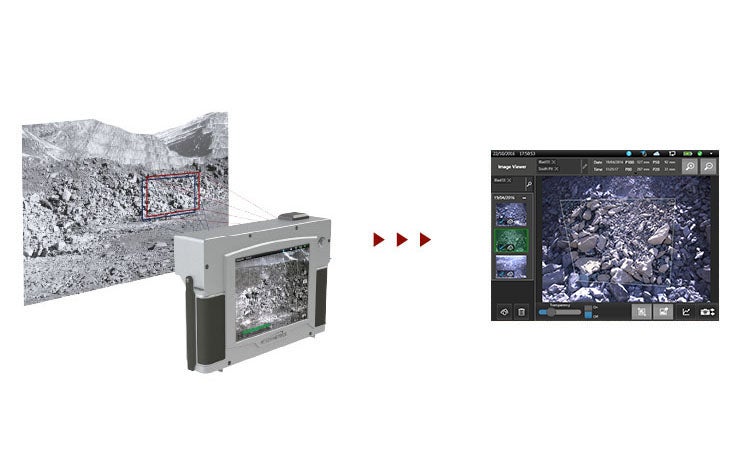 Motion Metrics has seen record sales of our PortaMetrics™ handheld fragmentation analysis tablet this spring. Most recently we have sold units to a nickel mine in northern Finland, a diamond mine in Canada's Northwest Territories, and a quarry in the southern US, as well as three units to a Mexican mining services provider. We have also received an order from the mining department of Montana Tech of the University of Montana, the latest institution to take advantage of our special academic pricing offer.
PortaMetrics™ is a simple 'point-and-shoot' device that uses 3D imaging technology to provide particle size distribution and slope in mere seconds without the need to place a reference object. The device provides critical information that can help mines and quarries optimize their blasting parameters, improve digging efficiency and crusher throughput, and reduce energy consumption in comminution.
PortaMetrics™ data can now be connected to Metrics Manager™ Pro, our web-based platform that allows mines to access critical information and produce detailed reports from each of their Motion Metrics systems.