M2M Connectivity supplies components, finished hardware and design services for the growing wireless machine-to-machine (M2M) and internet of things (IoT) markets in Australia and New Zealand.
The company provides solutions for an array of sectors such as mining, security and surveillance, retail, unmanned aerial vehicles and transport.
Wireless communication solutions for M2M and IoT applications
M2M Connectivity provides M2M and IoT services to suit a wide range of integration, budget and technical specifications, including hardware certification, customised data plans, static internet provider (IP) services, software development and technical support.
The company's product range includes cellular modules and modems, short-range industrial radio frequency (RF), and network support for satellites such as Orbcomm, Globalstar Simplex, Inmarsat and Iridium.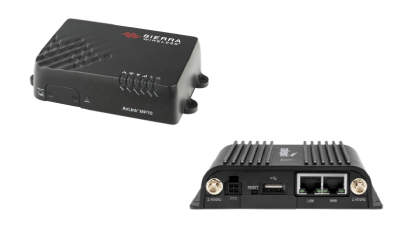 M2M Connectivity is one of Australia's top suppliers of ruggedised 4G routers, which are used to enable remote access and communication with equipment and assets. The COR IBR900 from Cradlepoint is ideal for in-vehicle use. The Sierra Wireless MP70 is designed for public safety, transit and field services for a mobile workforce.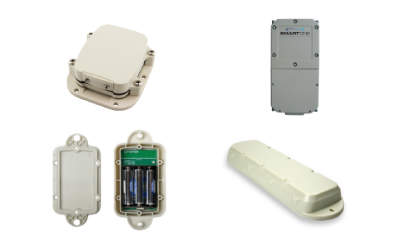 M2M Connectivity offers a wide range of satellite trackers, including SmartOne LP and Smartone C, AssetLink, the Remora from Digital Matter, and the Oyster, which is also available in a Sigfox version.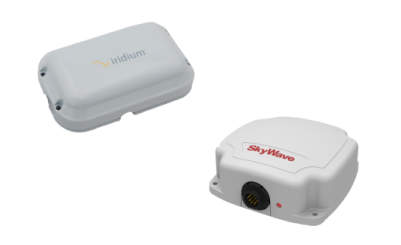 For 24/7 connectivity in mobile workforces, the company offers the Cradlepoint COR IBR900 or Sierra Wireless MP70 with IDP280 or Iridium Edge (ITAS). This ensures that if the cellular connection is lost, you can continue communications over satellite with no downtime.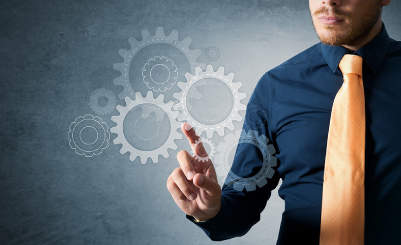 Expert consulting and system integration services are available to customers wanting to connect remote assets, or looking for advice and support for creating a customised solution.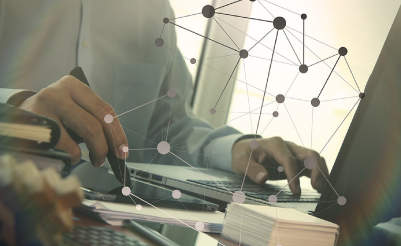 Our managed services available include a 24 hour help desk, device management across platforms, and SIM management utilising the Jasper platform.
M2M Connectivity also offers dual-mode satellite, environmental monitoring sensors, and private networks and device SIM cards linked to a customised usage plan.
Ruggedised 4G routers for mine operators
M2M Connectivity's ruggedised 4G routers enable remote access and communication in vehicles and adverse environments.
The Cradlepoint COR IBR900 Series is a ruggedised 4G long-term evolution (LTE) networking platform to provide connectivity across various M2M and IoT applications with additional features to improve performance.
AirLink® MP70 is a high-performance LTE-Advanced vehicle router purpose-built to support advanced remote visibility and instant insight, as well as deliver reliability and uninterrupted operations.
GPS-enabled satellite trackers
M2M Connectivity has a wide range of satellite trackers available with a high-performance battery life, which maintains update frequency and accuracy performance of the global positioning system (GPS) devices.
The company's tracking solutions include SmartOne LP and Smartone C, AssetLink, the Remora from Digital Matter, and the Oyster.
Also available in a Sigfox version, the Oyster can be mounted on assets that are exposed to rain, dust and marine conditions due to its UV stable IP-67 rated housing. The device features built-in antennas for GPS reception, a 3D accelerometer, a high-performance GPS and flash memory for storing information.
AssetLink's AssetPack-3™ (AP3™) global satellite tracker is a completely enclosed, self-contained, waterproof, dustproof and ruggedised solution that pinpoint monitors any fixed or mobile asset in the world.
Available in solar / hard-line or hard-line only options, the battery is designed to survive long periods in low-sun conditions. For applications beyond GPS, it can be configured to monitor a wide range of analogue and digital sensors, as well as data inputs.
Dual-mode satellite and cellular solutions
M2M Connectivity offers the Cradlepoint COR IBR900, Sierra Wireless MP70 with IDP280, or Iridium Edge™ (ITAS) to enable mobile workforces continue satellite-enabled communications with no downtime.
Clients can leverage existing terrestrial-based solutions for fleet management, telematics, safety and other remote monitoring applications through ITAS, an off-the-shelf (OTS) device that complements current cellular solutions to create dual-mode connectivity.
SkyWave's packaged modems enable reliable satellite connectivity over Inmarsat's IsatData Pro network to industrial assets in remote locations such as vehicles, heavy equipment and fixed assets in oil and gas applications.
Consulting and system integration services for mining operations
M2M Connectivity offers advice and support on the integration of existing hardware, enabling a quick turnaround time on wireless M2M products and projects.
The company designs customised software and its development services cover everything from firmware to complete applications, as well as provides M2M and IoT solutions for data, hardware, software development and system integration.
M2M Connectivity is experienced in working with major network operators across Australia and New Zealand to provide managed connectivity solutions for M2M and IoT devices, including personal IP allocation, virtual private network (VPN) and SIM management.
M2M and IoT device management services
M2M Connectivity assists with device management and related platforms to support field-deployed devices.
The company's solutions increase efficiencies and reduce operational costs by allowing remote monitoring, managing configurations, control settings, and automate software deployments of any M2M device.