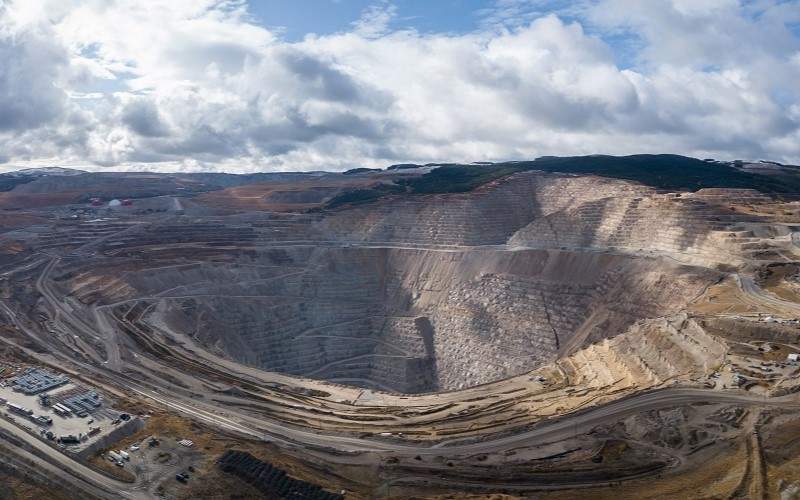 LTE offers good support for a multitude of applications over long distances, with some potentially significant advantages over Wi-Fi-based solutions, particularly in the areas of interference and contention mitigation.
However, there are still a number of challenges around meeting the demands of outdoor industrial real-time applications.
A hybrid LTE/Wi-Fi network may provide miners with the network their digital mine requires, especially as autonomy is more commonly deployed.
LTE Challenges
For some time now, LTE networks have been intriguing to mine operators, yet reality has presented challenges that prevented LTE from being the go-to solution for many miners. These challenges are being rapidly resolved, and LTE may be the network of choice in the very near future. However, it is still important to understand these challenges as well as when and how they can be mitigated.
1. Spectrum availability
While spectrum was made available to Australian mines early, the situation didn't translate in North America. Owned by the major Telco's, licensed spectrum could only be leased in some instances. The business models for these Telco's has been shifting recently, in an effort to enable the Internet of Things (IoT). This adjusted business model is driving these Telco's to take a fresh look at industrial opportunities such as mining and the many connected "things" in the pit.
2. Asymmetrical throughput
Inherent to the LTE technology is the delivery of significantly less uplink capacity than downlink. Mining and most other industrial IoT applications however typically require much more uplink than downlink. This is not only true of typical mining applications such as asset health and fleet management, but is exaggerated in the case of applications such as in-pit cameras and other monitoring devices which require nearly 100% uplink of data.
This reality leads to a less than optimal solution when LTE only is deployed. Designing a network that utilizes the right network layers at the right spots can alleviate this concern. Examples may include utilizing Point to Multi-Point (PMP) or Wi-Fi networks for video, asset health, and even productivity monitoring, while allowing critical control traffic to utilize the predictability of LTE can alleviate this concern.
3. Layer 3 vs Layer 2
LTE is a Layer 3 solution, while many mining applications require Layer 2. This traditional concern can be alleviated today through utilization of one of several tunneling type technologies that make these Layer 2 over LTE connections available today. An example that isn't readily available on commercial LTE devices, but certainly emerging as the standard for enabling rapid roaming while maintaining an L2 connection is VxLAN. 3D-P is actively engaged in integrating VxLAN capability in the IEP.
4. Connection management
Traditional connection management in LTE can be frustrating. In a mining production environment, the equipment needs to be able re-connect as quickly as possible should the machine travel in and out of a coverage zone. Enhanced connection management can minimize this frustration, ensuring the device connects as quickly as possible when entering an area of coverage.
5. Connectivity around the shovel
LTE is predominately based on line of sight between client and infrastructure, without options for client meshing. When shadowing occurs in challenging terrains, such as bottom of the pit or around shovels, there is the chance for loss of connectivity. This intermittent connectivity has been a concern limiting the deployment of LTE in mining production environments.
Current deployments of LTE in mining are taking advantage of several features that are eliminating this concern. In some cases, lower frequencies, such as 700MHz may be used in an LTE deployment. This low frequency propagates much better around these obstacles than a typical 2.4GHz signal. Additionally, LTE radios typically have a much greater receive sensitivity than comparable Wi-Fi radios, enabling them to pick out signals that are many, many times weaker than a Wi-Fi radio will be able to achieve.
6. LTE Infrastructure cost
With the introduction of lower cost cell infrastructure, this challenge has been significantly reduced. Due to the improved propagation available with lower frequencies and improved receive sensitivity described above, LTE deployments may require significantly fewer infrastructure devices than a typical Wi-Fi deployment.
Supporting your digital mine with a Hybrid LTE/Wi-Fi network
Autonomy is the primary driver for LTE in mining. Some mines and autonomy vendors desire the predictability of LTE for the autonomy application. On the other hand, other autonomous solutions utilize a proven Wi-Fi leaving other IoT applications to find connectivity through another medium. In either case, a hybrid network may be the solution.
The hybrid LTE/Wi-Fi network allows the autonomy vendor and the customer to ensure the autonomy network is protected, having the highest levels of assurance that the autonomous vehicles will not be interrupted by issues with wireless connectivity. At the same time, the hybrid network allows devices other than those on the autonomous network complete connectivity, truly enabling the Internet of Things.
3D-P has the expertise and tools, including the Intelligent Endpoint, to help miners deploy a hybrid LTE/Wi-Fi network.
Ensuring performance of your hybrid LTE/Wi-Fi network through partnership
In many cases, LTE is becoming the go-to solution for mining customers.
As mining connectivity shifts to this new medium, it's important the focus remains on solid end to end performance of mining applications. Expertise in the realities of the mining environment, as well as expertise in the communication requirements of mining applications becomes critical to the successful integration of LTE into the mine.
A partnership between the Telco, the mining wireless integrator, and the mine operator ensures both the success of the LTE deployment and connectivity for the applications that run over LTE, as well as ensuring all the other critical communications are maintained and enhanced over the hybrid network. The LTE provider and the integrator, together, develop a solution that will meet and exceed the mines network requirements, providing performance today, and scalability and supportability into the future.
From the miner's perspective, the solution will ultimately be seen as a failure if the LTE infrastructure performs optimally under test, but the User Equipment (UE) or specific applications deployed after the test fail to connect, or devices begin to drop connectivity within a few months of deployment due to earth moving created shadows, or the chosen hardware isn't designed for the mining environment, or any one of a multitude of other mining-related challenges creep up. 3D-P's domain expertise creates the perfect partnership opportunity, delivering lasting network performance.
To find out more, send an enquiry through this page.