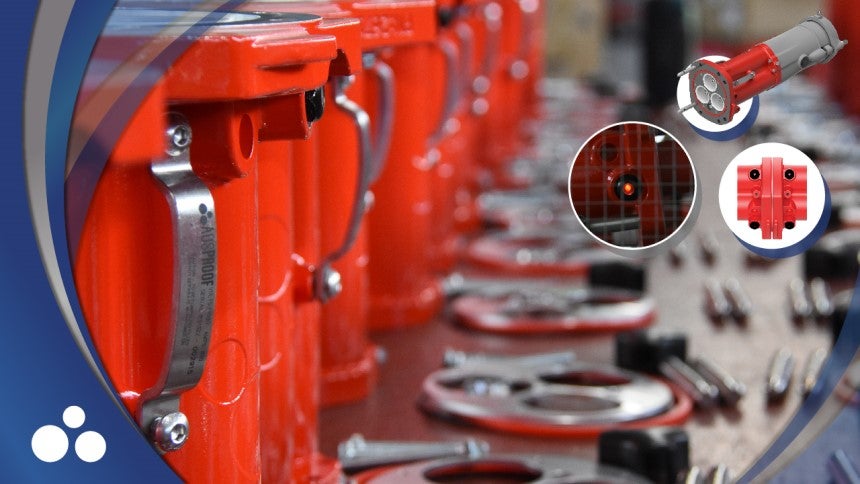 When working in an environment that involves any level of risk, the need for high-quality equipment is paramount in order to ensure site and staff safety. This equipment needs to be reliable and durable in order to provide its users with peace of mind. After over a decade of use within the industry, AusProof's Live Line Indicator underwent two years of extensive testing, research and redevelopment in order to improve upon its performance and better serve the industry.
Originally released in 1998, the Live Line Indicator was developed as a battery-free fail-safe system using the most advanced neon bulb technology at the time. Its purpose was for easy identification of couplers connected to live high-voltage lines in underground operational sites. With the advances made in modern technology over the past 20 years, AusProof decided to revisit its Live Line Indicator. Whether you are above ground or below it, the safety of its customers is of the highest priority to AusProof, with the company setting itself the goal of not only making the Live Line Indicator brighter underground but also bringing this added level of risk awareness into the bright daylight of open-air sites.
Re-released in 2020, the new and improved LED Live Line Indicator utilises modern LED technology to make it clearly visible, even in open-air operational sites. One feature that AusProof's Research and Development team was determined to keep was that the indicator was to remain battery-free. "Batteries are something we refused to use," says Managing Director Aston Marks. "As batteries can give a false indication of a live line, we have always been against their use for our indicators."
Instead, AusProof's LED Live Line Indicator is powered by the current running through the coupler itself without any operational interference. A copper conductor within the coupler is charged by the current, and when in contact with this copper conductor, the LED of the indicator begins to flash. When the current ceases flowing, the LED will switch off. This increase in brightness has enabled the indicators use both above-ground and below, helping to improve operational awareness and safety across all sites.
In 2022, the LED Live Line Indicator became a standard feature on all aluminium high-voltage couplers. With the increasing number of open-air operational sites across the globe, AusProof wanted to do its part in helping to ensure site safety and operational awareness for all its customers, as well as aid in reducing site equipment and maintenance costs. Making use of as few components as possible during development, the LED Live Line Indicator has a lifespan of 50,000 hours.
More information on AusProof's LED Live Line Indicator or the 64BKA, 114BKA, 118BKA and 224BKA in AusProof's Aluminium High Voltage Range, including technical manuals, test reports and product dimensions, can be found on their website. For further information, AusProof's state sales representatives are available to answer any queries you may have. AusProof's contact details can be found on the company's profile and more information can be requested using the 'Make an enquiry' button at the top of the page.