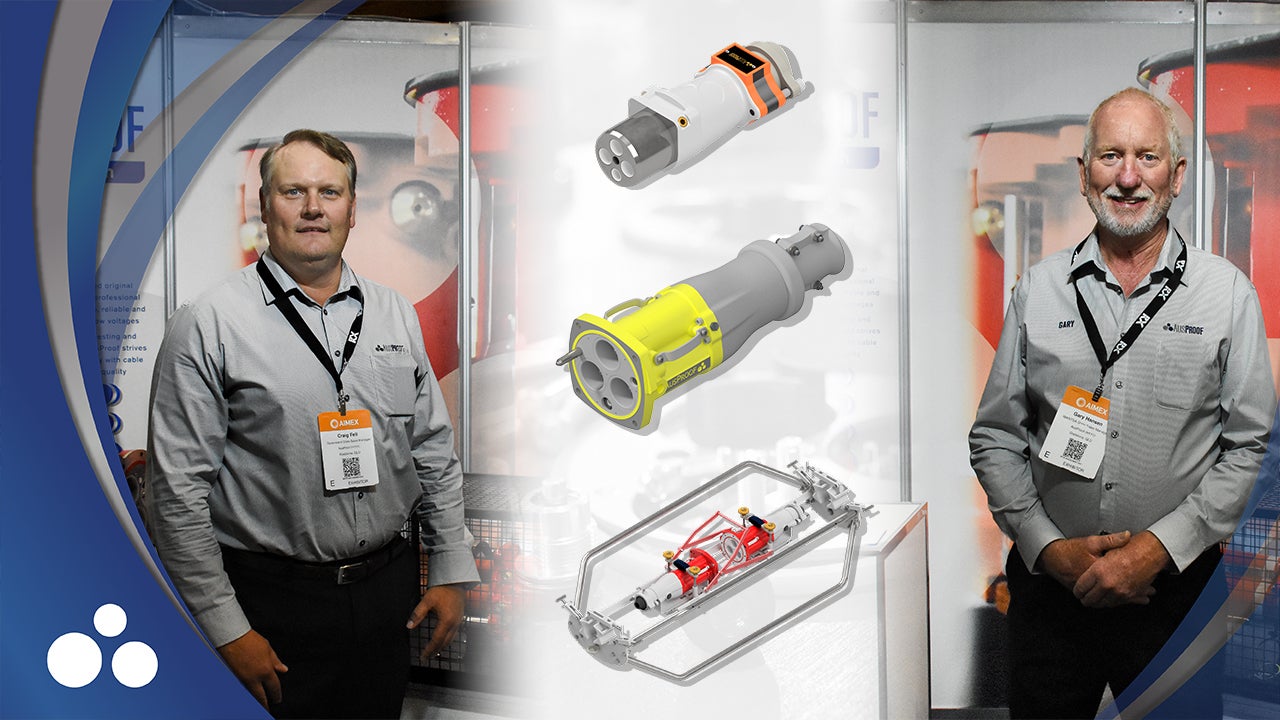 MESC WA is just around the corner and approaching fast, due to be held at the Pan Pacific Perth from November 7-8. After a great turnout last year, AusProof's hopes for the chance to see faces both new and old at this final industry conference for 2023. Always eager to learn and grow with the industry, the team is excited for the chance to discuss with you the needs, wants and results your site experienced in 2023 as we approach the years end. They also hope to hear what your site plans to achieve in the new year, and how their cable coupler solutions can help you reach that goal.
You will be able to find the team located at Booth #24, just to the right inside the entrance. Gary Hansen, AusProof's sales representative for WA, SA and NT will be joined by Craig Feil, the sales representative for QLD. Experienced in their fields, these gentlemen will be available to answer any questions you may have about AusProof products and accessories, and help you find the right high or low voltage cable coupler solution for your site.
Products from AusProof's aluminium restrained range will also be on display at their booth for inspection. AES, AS and AL plugs and receptacles have been designed specifically for use in non-hazardous environments, making them an ideal lightweight coupler alternative to stainless steel for metalliferous and open-cut mining, as well pumping and tunnelling projects. Visitors to the stand can also interact with the receptacles on display, with the different release options AusProof has available for their low voltage aluminium ranges being featured as well.
Accessories available from AusProof to assist you with your high voltage coupler maintenance and installation will also be on display at their booth. This includes the Slide Hammer, designed to assist with inserting phase connectors without damaging them, and a display model of the CAT Skid. Smaller then the full-size product, its frame having been made to fit within the dimensions of a trade show booth, its key features, such as ease of handling, streamlining coupler alignment, and the 'mix & match' cradle system, are identical in scale and functionality to the product you can order.
Proud to be sponsoring the MESC networking event once again this year, AusProof values this opportunity to interact with members of the industry in a more relaxed setting. Whether you visit the team at the conference or the networking event, AusProof hopes to see you at the Pan Pacific Perth from November 7-8 for MESC WA 2023, to discuss how they can assist your site in meeting its goals in the coming year.