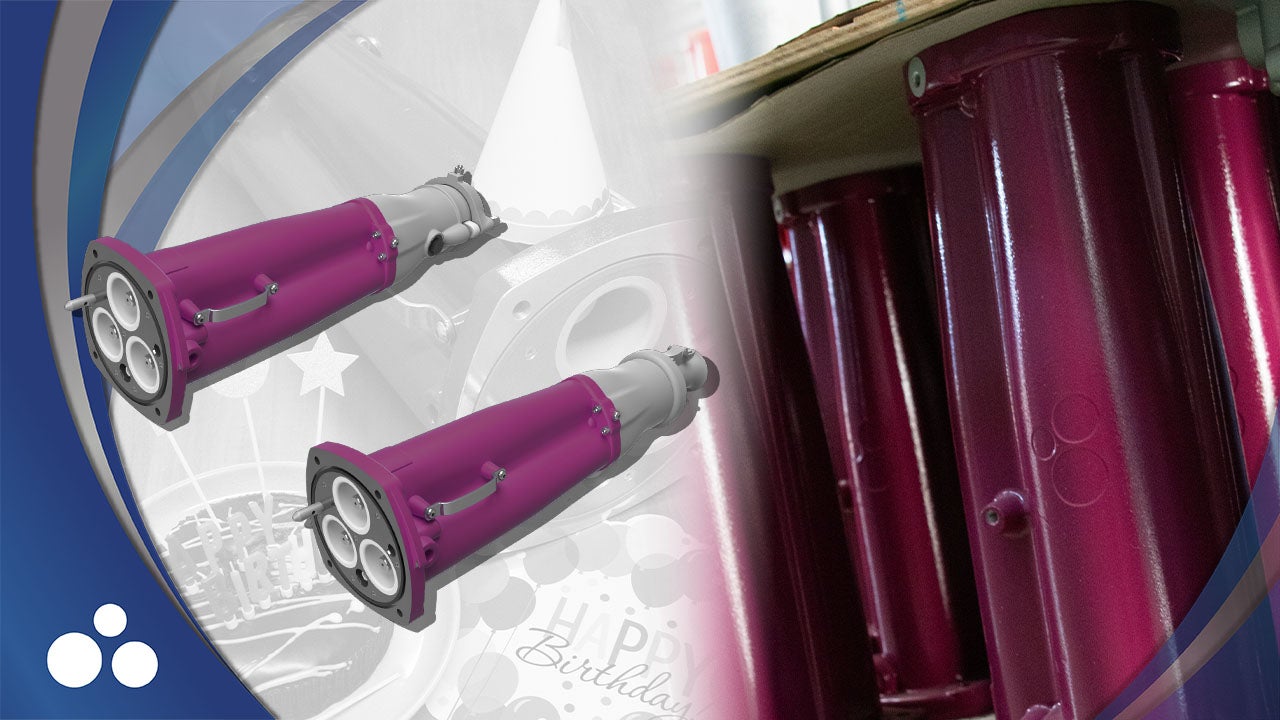 AusProof is committed to exploring the unknown in electrical cable coupler design and development. Delving into both high and low voltages, this exploration could be the creation of a new product, or the improvement of existing ones. Sometimes this opportunity for exploration comes from internal ideas. Other times, AusProof is approached with a very specific need to be met. Such is the case with the origins of the 35BU aluminium high voltage coupler.
Seeking to provide reliable, durable and safe high quality cable coupler solutions not just domestically, but internationally, AusProof works closely with its sister companies in Africa, Europe, and North and South America. This allows AusProof to keep up to date on mining trends and technology, and be an ear for the needs of the international industry as well. Approached by a client in West Africa who could not find a coupler on the market rated with an operating voltage of 35,000V, AusProof's Research and Development team eagerly set to work. Excited for the opportunity to push the boundaries of current understanding and electrical conductivity, the 35BU was designed and developed in just 15 weeks.
Released in 2013, this high voltage aluminium coupler is a technological achievement that is only available from AusProof and its sister companies. Celebrating its 10th birthday, the 35BU is suitable for use in Australia and around the world in opencast and metalliferous mining, as well as pumps and tunnelling projects. Common applications of this coupler include supplying power from overhead lines to mobile transformer units, as well as supplying power to dredges. Popular in Africa, Asia, Europe, and South America, some installations of the 35BU across South America include high altitude sites, with no issues reported.
Rated at 800 amps, standard features of the 35BU include AusProof's LED Live Line Indicator, handles for OH&S assistance, a silicon seal for the face, and a detachable adaptor flange. The guide pin of the 35BU has also been designed to be enclosed within the body casting when the coupler system is closed, protecting it from external damage. Available accessories for the 35BU include the Slide Hammer, to assist with inserting phase connectors without damaging them, and the CAT Skid, designed to enable ease of handling and rolling of couplers without damage, streamlining coupler alignment, and increasing coupler longevity.
A testament to the durability, reliability, and high quality of the 35BU's design, a client from South Africa noted in a testimonial to AusProof in 2021 that their 35BU couplers had been found to be 'submersed underwater for longer than 12 hours and still ran correctly without any issues occurring'.
To ensure that AusProof products continue to meet or even surpass Australian standards, as well as satisfy AusProof's own internal benchmark of high quality and commitment to the industry, regular internal and third-party testing is carried out on its products. The 35BU is no exception, with third-party testing of this product due to be completed by the end of the year. When complete, the results of this testing will be made accessible to the public via the AusProof website.
Would you like to know more about the 35BU coupler? Don't hesitate to get in touch with AusProof's state sales representatives to find out more about this exclusive achievement in high voltage conductivity. A technical manual for this coupler can also be downloaded from the AusProof website.