Timken offers a complete line of solutions for the mining industry, including alloy steel, bearings, maintenance tools, condition monitoring and surface coatings.
Steel manufacturing and bearings for the mining industry
The Timken Company invests heavily in developing solutions for the mining industry. We have used our professional knowledge, industry-leading technology and a century of bearing and steel manufacturing experience to become a trusted resource for mining customers – from original equipment makers like Bucyrus, Joy Global, Komatsu and Caterpillar to the maintenance teams that keep equipment running in coal, copper, gold, phosphate and iron mines, to name a few.
We work hand-in-hand with original equipment manufacturers and mine operators to help achieve performance goals such as maximum uptime, reduced maintenance and replacement costs, and increased productivity. Timken responds to these challenges with products including tapered, cylindrical, spherical and housed unit bearings, which have all been designed to exceed performance expectations.
Our bearing designs feature internal geometry, surface finishes and coatings that combat debris and contamination, as well as manage heavy and unpredictable loads. We combine our mining specific experience with our knowledge of metallurgy, tribology and manufacturing to develop solutions for customers around the world.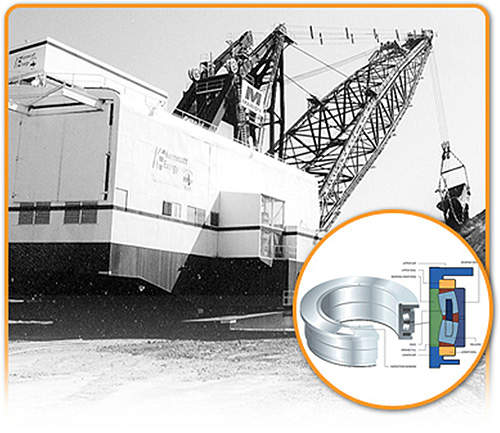 An innovative lower swing shaft bearing design helps Kennecott Energy to improve reliability and durability.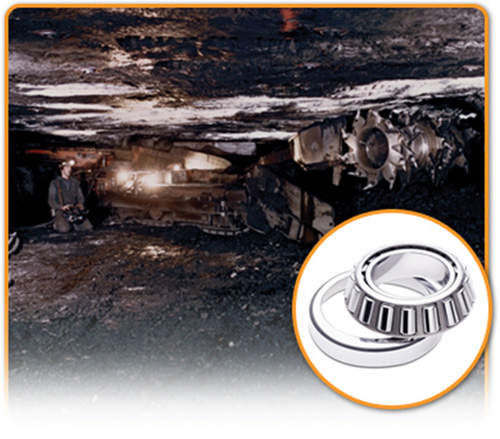 Timken tapered roller bearings demonstrated superior performance in FAMUR's underground mining field tests, proving their ability to withstand high axial loads in the application, thus extending the life of the equipment.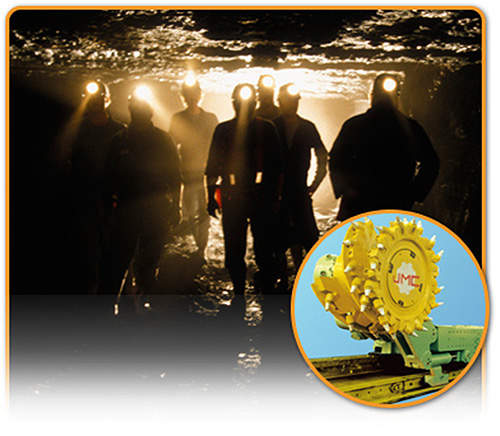 Jixi CMMC turned to Timken because of problems with electric haulage shearers.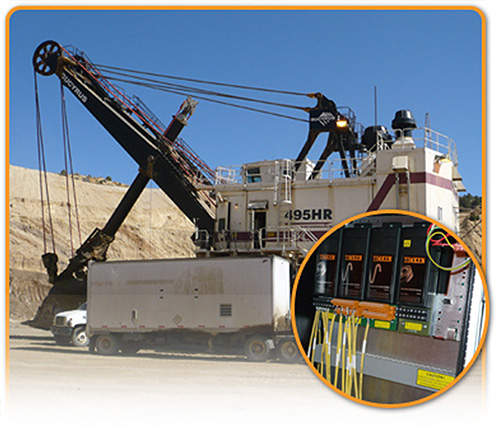 Thanks to Timken's online intelligence system, Quadra FNX Mining is able to predict a problem and stop it before it occurs.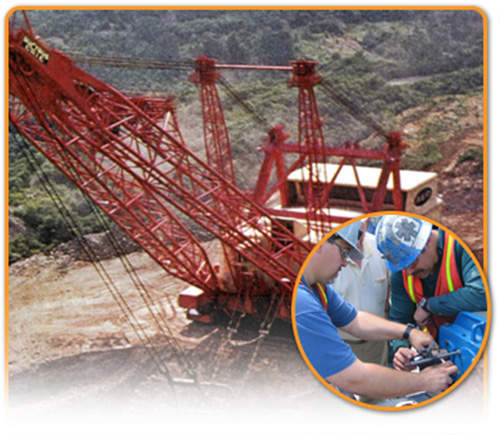 Timken's bearing maintenance training program helps mines improve performance with training that helps achieve longer equipment life, reduces downtime and lowers costs.
Making quality products is just the beginning. Timken field sales and service engineers spend time with mining customers to see operations first-hand and equip employees with the tools they need to install, monitor and replace Timken products.
Cylindrical bearings, spherical bearings and tapered roller bearings
Timken is a global leader in the manufacture and distribution of roller bearings. Our vast experience in mining and other heavy industries has given us the know how to optimise and innovate across our lines of cylindrical, spherical and tapered roller bearings.
Timken offers premium high-performance across every bearing line as the standard. Give us a try and you'll see we can go pound for pound with any bearing in the industry. Our bearings include:
Tapered roller bearings: we are the world leader in tapered roller bearings offering over 26,000 parts in single and two row designs
Spherical roller bearings are available in a range of configurations ranging in size from 25mm ID to 2,000mm OD
Cylindrical roller bearings in single and two row configurations as both caged and full complement designs ranging in size from 60mm ID to 2,000mm OD
Thrust bearings are available in tapered, spherical and cylindrical configurations up to 2,000mm OD
Chain and housed unit bearings for process and material-handling equipment
Timken roller bearing housed units feature enhanced performance bearings, corrosion-resistant housings and seal designs that are ideal for rugged applications, such as in process and material-handling equipment. The roller bearings are available in tapered and spherical roller bearing configurations. Timken also offers a complete line of highly-engineered chain and augers to support all of your material handling needs.
Debris-resistant bearings
Where clean conditions aren't possible but bearing failure isn't an option, Timken's debris-resistant bearings are the right choice. Using enhanced geometries and surface coatings, Timken can get you the information needed to choose the appropriate debris-resistant bearing solution.
Repair and remanufacture of bearings and gearboxes
Timken offers comprehensive gearbox and bearing repair services, to help save you time and money by reconditioning mine equipment for extended life. Timken re-manufactures most bearing types, including tapered, spherical, cylindrical, ball and thrust. Timken is also a provider of gearbox solutions used in coal, copper, iron ore and precious metals mining. That includes gearbox repairs and rebuilds by gearbox experts who have the same mission you do – to maximize your uptime and increase profits.
Condition monitoring of mining machines
To avoid unscheduled downtime, you must have an ongoing awareness of your machines' conditions. That's why Timken offers a range of condition monitoring options – from continuous to handheld, for machines large and small. You'll always know what's going on inside and we'll help you detect problems and correct them on your schedule.
Alloy steel for seamless mechanical tubing
With more than 1.5 million tons of annual melt capacity, Timken produces one of the widest ranges of specialty steels in the world. Most of that steel leaves the Timken steelmaking facilities in the form of alloy and carbon solid bars or billets. In addition, much steel is produced as seamless mechanical tubing that is used both in our own bearing plants and also by our customers.
Maintenance training for bearings
Timken offers a bearing maintenance training program that is tailored to mine operators and maintenance personnel. Attendees learn the fundamentals of bearings, their handling and maintenance to help mines get the most from their equipment.