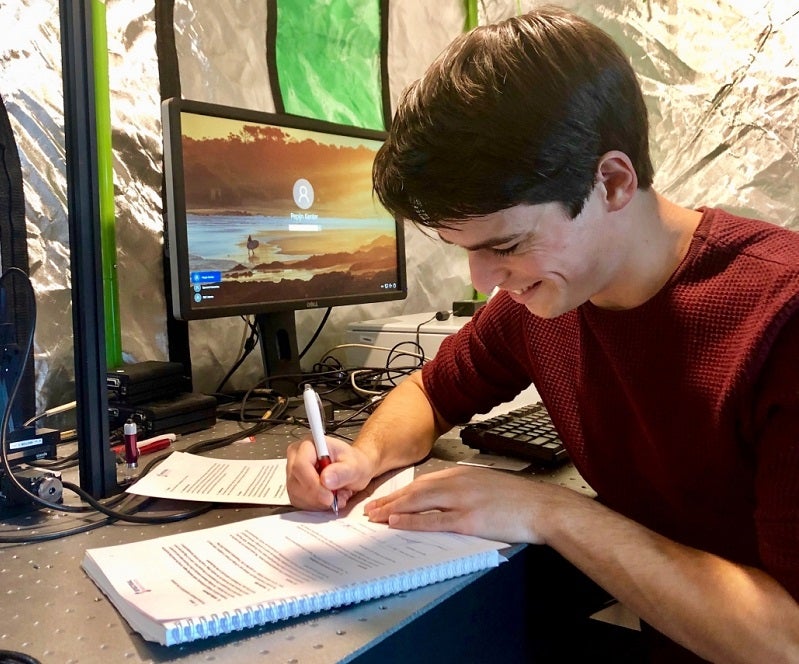 We have a few highlights from the last quarter of 2019 due to the successful acquisition of a number of 'business to business' development contracts.
We tripled our working space, so now we have one laboratory dedicated to accurate LIBS measurements and feasibility studies and one area is committed for large scale industrial trials. To be able to fabricate prototype industrial LIBS instruments in-house, investments were made in new, improved manufacturing tools. We've also bought new laser types and spectrometers to assure the best hardware configuration for our customers.
Our team is also growing – you can ask Bob de Waard (MSc in resource engineering) how he likes the atmosphere in our building in the picturesque town of Delft, The Netherlands, as he joined the team in December to strengthen our projects for mining customers. In case you yourself are a BSc/MSc level LIBS expert or know someone who is, we have vacancies! If you would like to work with an open-minded, diverse and fun group of specialists, let us know!
More growth and investments in hardware and facilities are planned for the beginning of 2020, so here is to a successful new year!
Contact us to get the SPECTRAL Industries all-round, unique, LIBS-based chemical sensor solutions underway in your business today, custom made according to your requirements. SPECTRAL is dedicated to co-operate in the entire process starting with a feasibility study up to series production of LIBS sensor units.
We are passionate about delivering value to our customers through effective, all-in-one solutions. We are capable of delivering single LIBS sensor systems but our manufacturing partner also allows for delivery of hundreds of LIBS sensor systems per year.