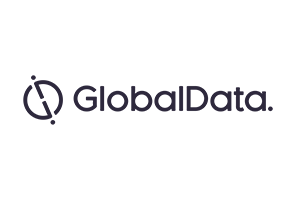 The Chatree gold mine has been in the limelight for alleged contamination of nearby communities and the environment. Although there is no clear conclusion on how much contamination has impacted surrounding areas, the military ruled government decided to close the country's largest and only operating gold mine as of Jan 1, 2017. The forced shutdown will not only frighten potential foreign investors, but also leaves a significant impact on the domestic economy.
The Chatree gold mine is located 280km north of Bangkok on the border of Phichit and Phetchabun provinces. The mine had pure gold metal reserves of 0.99 million ounces and pure silver metal reserves of 10.2 million ounces with respective grades of 0.8 g/t and 8.3 g/t at the end of 2016. The mine is operated by Akara Resources and Public Company, which is a subsidiary of Australia's Kingsgate Consolidated Ltd.
Chatree is a low-grade, open-cut operation and uses cyanide to extract the fine gold. The controversial contaminants are arsenic and manganese, which can cause serious health problems. There are some allegations of over-use of arsenic and manganese that have led to significant damage to the environment, negative impacts on workers' health and contamination of the neighbourhood.
In 2015, the government ordered a team to investigate. It resulted in a positive tests for arsenic and manganese in 300 inhabitants. However, the team could not identify the impact of the contamination on the surrounding areas and people.
The government issued a cabinet resolution in May 2016, to close the mine by the end of 2016. On 13 December 2016, the National Council for Peace and Order (NCPO) chief, Gen Prayut Chan-o-cha issued an order to suspend all gold mining operations and other related activities from 1 Jan, 2017.
The mine commenced operations in 2001 and produced about 130,000 ounces of gold per annum until 2016. The mine generated revenue of THB52 billion (US$1.5 billion) and paid about THB7 billion royalties to the government during the same period. Kingsgate Consolidated Ltd had invested THB35 billion (US$1 billion) on the mine with further plans to invest another THB35 billion (US$1 billion), if it were allowed to operate the concession on adjacent leases for two more decades. That in turn could generate billions of dollars revenue to the government in the form of royalties and taxes.
Thailand's economy is already growing at a slower rate than its neighbouring countries. The country's economy is expected to report a growth rate of 3.2% in 2016 and 2017. Foreign Direct Investment (FDI) down by 73.8% from US$38.3 million in third quarter 2016 compared with US$146.6 million in second quarter 2016. Comparatively, neighbouring nations such as Indonesia and Malaysia attracted significantly higher amount during the same period. The move to close the gold mine has created a complex situation to attract foreign investment.