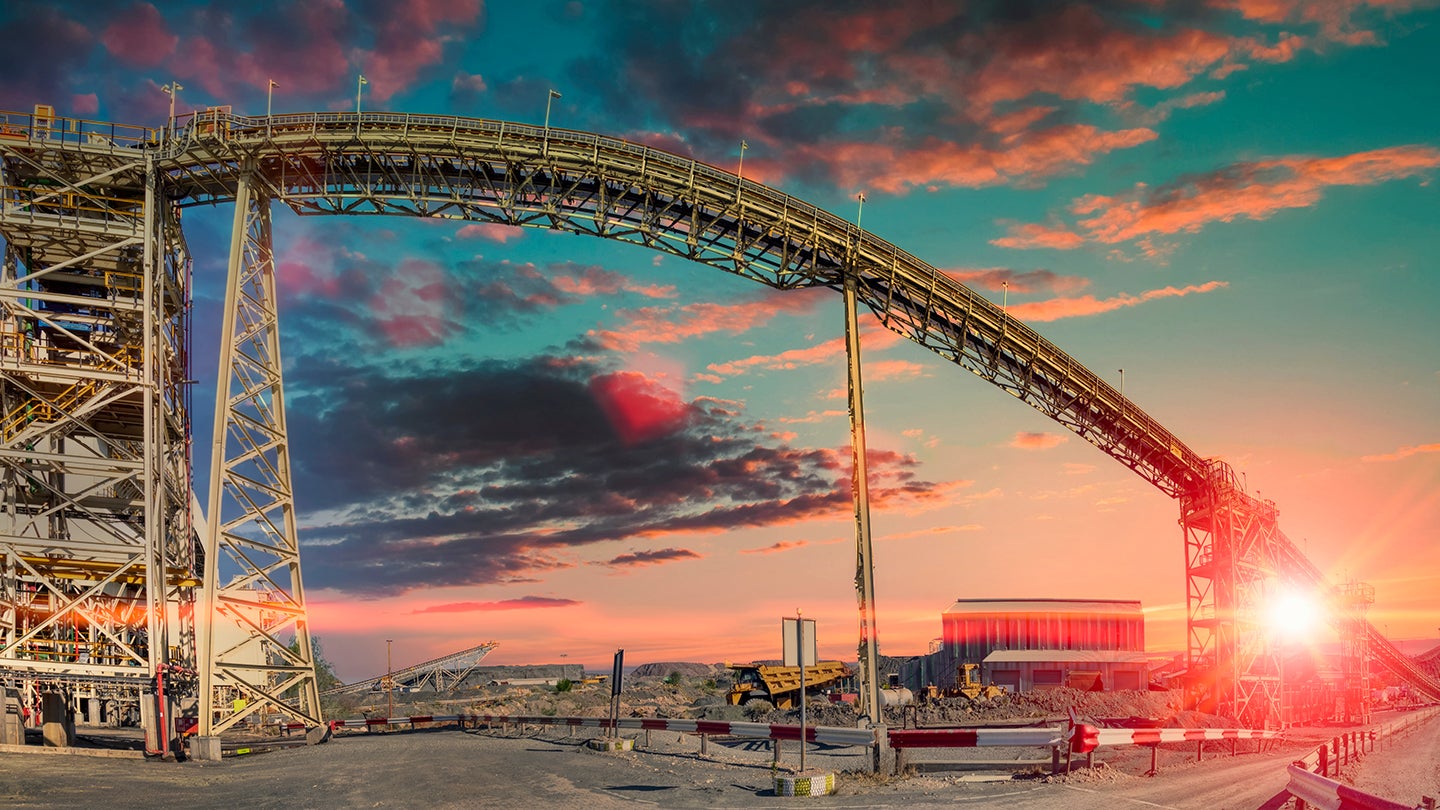 George Monaghan is a thematic analyst at GlobalData. He has covered the oil and gas industry writing about artificial intelligence (AI) and environmental, social and governance (ESG) concerns. Now covering the mining industry, he focuses on cybersecurity and cloud.
Lara Virrey: What are the biggest challenges facing mining companies today?
George Monaghan: The classic three remain: safety, productivity, and sustainability.
The mining industry is extremely dangerous, even in the modern world. The mining depths required for mineral or precious metal exploration come with various risks for miners, from poisonous gases and heat to geological instabilities leading to cave-ins. Miners are prone to health issues and accidents while working in industrial settings involving remote locations, deep mines, extreme temperatures, pressure variations, and the presence of heavy equipment in these surroundings. Mining firms must ensure that workers are properly protected on-site by taking steps to avoid accidents and monitoring safety. Safety disasters costs human life, repulses investment and talent, and risks operating license loss, litigation, insurance claims, and production inhibition.
Mines must ensure that they are increasing productivity by adopting the latest technology. Mechanisation and monitoring support improvements in productivity and lower cost per unit output. There is increasing upward pressure on costs for mining firms. Several factors, including scarcity of minerals, have spurred a shift to more underground mining and remote deposits, longer haul distances, falling ore grades, and rising material and labour costs.
With sustainability becoming a critical metric that investors now consider, improving mining efficiency and minimising environmental impact is becoming more critical to attract investment. Citizens, governments, regulators, and the media are demanding action from corporations to address environmental, social, and governance (ESG) challenges. Companies must perform well in all of the 12 aspects of GlobalData's ESG framework; being a laggard in anyone will hurt the brand reputation and, ultimately, profits. It is easy to find examples of lacklustre governance in mining but much harder to find exemplary case studies.
Extraction and primary processing of metals and minerals are responsible for 26% of global carbon emissions. By nature, mining depletes natural resources and has a significant impact on surrounding ecosystems. However, metals and minerals will play an important role in the global transition to a greener future. Companies must work to reduce their greenhouse gas (GHG) emissions, reduce their environmental impact, and mitigate risks. Comprehensive strategies for positive environmental management target energy consumed, equipment used, and the systems in place for impact mitigation.
How well do you
really

know your competitors?

Access the most comprehensive Company Profiles on the market, powered by GlobalData. Save hours of research. Gain competitive edge.
Company Profile – free sample
Thank you!
Your download email will arrive shortly
Not ready to buy yet? Download a free sample
We are confident about the unique quality of our Company Profiles. However, we want you to make the most beneficial decision for your business, so we offer a free sample that you can download by submitting the below form
By GlobalData
Lara Virrey: How can cloud help mining companies address these challenges?
George Monaghan: Cloud can mitigate the risk of environmental hazards harming workers. Companies can monitor worker health to better anticipate stress and fatigue. Automation improves safety, and cloud enables automation.
Better decisions are made because better data to inform them and better tools to analyse the data are available. Operator employee improves significantly because the pool of potential employees is larger, the job is more attractive without the need to go to remote sites, and fewer and quality operators can be responsible for multiple mines.
With cloud, all employees across an entire organisation can communicate and collaborate. Institutional knowledge is better protected against loss. Equipment uptime can be improved. Cloud offers marketing, sales, and customer service departments better options for managing and providing customer engagement. Mining companies with cloud operations can communicate with third-party collaborators in their supply and industrial chains more effectively, which causes stronger business ecosystems and more productivity.
Cloud servers offer a superior solution to on-site or company-owned ones. Resources are flexible and elastic: user companies can employ exactly as much storage and computing power as they need. Servers provided by large, specialist companies have better uptime, backups, power, and security. Cybersecurity on cloud servers provided by the major vendors is of the highest standards.
Processes optimised or automated via cloud technology use resources such as energy and water more efficiently. The footprint of on-site data centres and servers (electricity, air conditioning) is eliminated. Environmental data is more easily accessible, so decisions can be more appropriate. Reports and best practices on resource management can be made accessible to all employees on a cloud portal.
Relocating on-site jobs to remote operations centres mean operators can live in cities and participate more fully in their family and social lives. The better transparency, traceability, and visibility available with cloud enables companies to comply with regulations and validate their doing so more easily.
Lara Virrey: What are the main use cases for cloud computing in the mining industry?
George Monaghan: Value from cloud directly comes to mining companies in two ways: first, from the use of cloud as a more sophisticated technological option for existing production and management responsibilities, and second, from the new resources, technologies, and services that can be established on an underlying organizational cloud architecture. Both are significant but the latter more so. A cloud-integrated mining company can have stronger data resources, digital technologies, personnel pools, internal operational procedures, and cooperation with other parties.
Lara Virrey: Who is the biggest winner in mining in terms of cloud right now, and why?
George Monaghan: The majors generally have the strongest adoption and the most data to use.
Lara Virrey: Who is the biggest loser in mining in terms of cloud right now, and why?
George Monaghan: All companies involved in the production and maintenance of large on-site servers. Those are close to obsolete now. They are more expensive and lower quality than the cloud alternative.
Lara Virrey: What are the biggest barriers to implementation of cloud computing in the mining industry?
George Monaghan: Connectivity – you need connection for cloud and mines that are in remote areas, as many of them can have little connection.