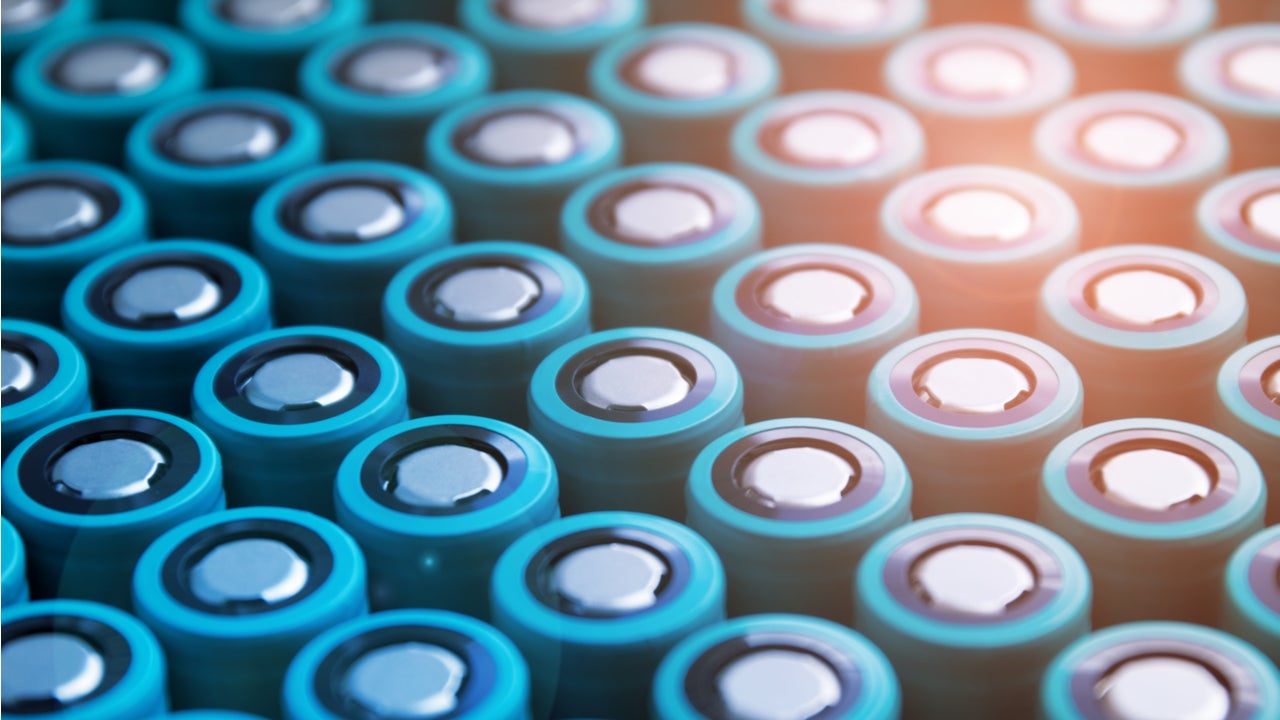 Using research from GlobalData's Influencer platform, Mining Technology has named ten of the most influential people and companies in battery minerals on Twitter during Q2 2021.
The biggest influencers in battery minerals: The top ten in Q2 2021
Simon Moores is a battery mineral expert and managing director of Benchmark Mineral Intelligence, a price reporting agency focused on the lithium-ion battery and the electric vehicles (EVs) market. He is an expert in the lithium-ion batteries supply chain and has been working in the sector since 2006.
Moores has earlier served as the manager of industrial minerals data at Fastmarkets IM, which offers price-related data, news, and insights on the industrial minerals markets.
Twitter followers: 14,749
GlobalData influencer score: 100
LFP double down.

Tesla's new deal with CATL is for 100% LFP starting in 2022.

It's a logical expansion of Tesla's battery demands in China.

It also means Tesla's split next year is pretty much 50/50 high nickel and LFP.

CATL is Tier 1 https://t.co/4X2ZnQmMRL@benchmarkmin

— Simon Moores (@sdmoores) June 30, 2021
A technical analyst and chartist trader for the Australian Stock Exchange (ASX), Gassin examines the price patterns, graphs, and trends in mining, precious metals, and lithium markets.
Gassin is regarded as one of the top authorities in ASX and offers insights, commentary and analysis in trading and research.
Twitter followers: 14,666
GlobalData influencer score: 91
~ 700k buying at 7.4 c in last 3 min yesterday

Was that a leaky ship? $SYA sp will be flying high on day of announcement.

If all goes well, expect to see sp 15-20 cents or even higher IMO

IMO it can even go 3-4x (22-30c) in few days#NAL #EV #battery #lithium #gold

— Mike (@stocksworldbull) June 29, 2021
Jeb Handwerger is a stock analyst and venture capital investor focused on high-quality asset investments in the mining sector. He is the president of Goldstocktrades.com, a research company dealing in technical analysis and charting of the precious metals and rare earth minerals sectors.
Handwerger has extensive experience in stock market history, geopolitics, investment psychology, mining economics and engineering.
Twitter followers: 13,802
GlobalData influencer score: 64
Need a lot of #batterymetals! pic.twitter.com/xK8KHMvXvT

— Jeb at Goldstocktrades (@goldstocktrades) May 26, 2021
Anthony Milewski is an investor in basic materials and currently serves as the chairman of Nickel 28, an investment management company focused on battery metals such as nickel and cobalt. His specialties include mining, nickel, environmental commodities, and decarbonisation.
Milewski also works on basic materials and energy with Black Vulcan Resources, a boutique advisory and investment firm focused on energy, metals, mining, and agriculture.
Twitter followers: 22,589
GlobalData influencer score: 63
Column: A #nickel refinery tops U.S. battery metals wish list: Andy Home https://t.co/e9oi96gHH1

— Anthony Milewski (@A_Milewski) June 23, 2021
5. Juan Carlos Zuleta (@jczuleta)
Juan Carlos Zuleta is a lithium economics analyst and consultant who researches and writes extensively on lithium batteries, evaporite resources, advanced storage, and EVs on the Seeking Alpha blog, a global investing community. He also served as CEO of Yacimientos de Litio Bolivianos (YLB), a company created in 2017 under the Ministry of Energy of Bolivia that operates primarily in the mining and metals sector.
Zuleta regularly blogs on the economics of lithium and has been interviewed by many media outlets such as BBC World, The New York Times, and CNN International.
Twitter followers: 5,952
GlobalData influencer score: 61
Tesla 4680 battery cell: new Panasonic CEO ready to make 'large investment' if production test is a success https://t.co/yD8lJcVcs3 via @FredericLambert. What does this mean? 1) Tesla not ready to produce 4680 cells on its own. 2) Their commercialization is months away. #lithium

— Juan Carlos Zuleta (@jczuleta) June 24, 2021
Ray Wills is the managing director of Future Smart Strategies, a management consulting company dealing in energy, transport, business development, and policy processes. He has extensive experience in sustainability, ecology, and climate change issues in Australia. He is also a sustainability advisor to industries including transport and manufacturing.
Wills is also an adjunct professor at the University of Western Australia, and is the chair of Blue By Design, an electrical and electronic manufacturing company focused on products and solutions for energy and power management.
Twitter followers: 13,987
GlobalData influencer score: 56
Lithium Australia @LithiumAus assessing use of recycled alkaline battery metals in fertilisers.

— Prof Ray Wills, AZ 💉💉 (@ProfRayWills) June 12, 2021
Haplo is an investor based in Western Australia with a keen interest on renewable energy metals and resource stocks. He was previously an investor in equities and tweets on subjects such as sustainability, battery and clean technology, battery supply chain, and lithium battery stocks and EVs.
Twitter followers: 18,331
GlobalData influencer score: 58
European Metals $EMH

"In the coming weeks, the government should decide on an incentive in the order of billions of crowns for the establishment of a factory for batteries for electric cars in the Czech Republic" https://t.co/3ic8HJTwRB

— Haplo (@HC_Haplo) June 5, 2021
Howard Klein is the founder and partner of RK Equity, an advisory firm focused on investments across the lithium-ion battery and technology metals supply chain. He has more than 25 years of experience in corporate advisory, equity, investment banking, portfolio management, and investor relations.
Klein previously served as vice president of Societe Generale Corporate and Investment Banking, a financial services company specialising in capital raising, hedging, advisory, transaction banking, and investment banking.
Twitter followers: 6,007
GlobalData influencer score: 52
Quite amazing. Congrats @EngineNo_1! With your two board seats can you now urge @exxonmobil to diversify into #cleanenergy #mining & #refining upstream/mid-stream #battery #metals like #lithium #nickel #graphite which confront near-term shortages as the world transitions to #EV https://t.co/NQ99wj3AEO

— Howard Klein (@LithiumIonBull) May 27, 2021
9. Hans Eric Melin (@hanseric)
Hans Eric Melin is an analyst and consultant currently serving as the managing director of Circular Energy Storage Research and Consulting, a consultancy dealing in the lifecycle management of lithium-ion batteries. He has more than 15 years of experience in business development and clean tech and specialises in various aspects of the lithium-ion industry including reuse, recycling, and data and analysis.
Hans earlier held the position of vice president, market development, at Battery Solutions, a manufacturing company that offers varieties of batteries and sustainable end-to-end management solutions, and battery recycling kits and systems for end-of-life batteries and consumer electronics.
Twitter followers: 4,024
GlobalData influencer score: 48
What's happening in the South Korean battery industry will have a huge impact on both the European and North American lithium-ion battery end-of-life market.

The power of making batteries is significant when setting up also a reverse value chain.https://t.co/ob4V0lMDP9

— Hans Eric Melin (@hanseric) May 31, 2021
Created by analyst Nicholas Winton, Hedgehog Trader is a website that forecasts commodity and equity market trends.
The website also enables predicting the rise and fall of indices, stocks, and commodities, including precious metals predictions in advance through Alpha Signals, a measure created to identify indicators that lead to stock price fluctuations.
Twitter followers: 25,281
GlobalData influencer score: 48
White House announces plans to strengthen critical supply chains: develop a domestic lithium battery manufacturing industry, as well as to mine and process rare earth minerals https://t.co/hG1XzOoQ1P #Lithium #RareEarthMetals #REE

— Hedgehog Trader 🦔 (@HedgehogTrader) June 9, 2021
Methodology
GlobalData's influencer identification framework identifies influencers based on relevance; size of network, connections and followers; engagement levels with their content and analysis and input from sector experts. Influencers are then evaluated on a series of specific topic-related keywords used over the period and weighted by engagement metrics.