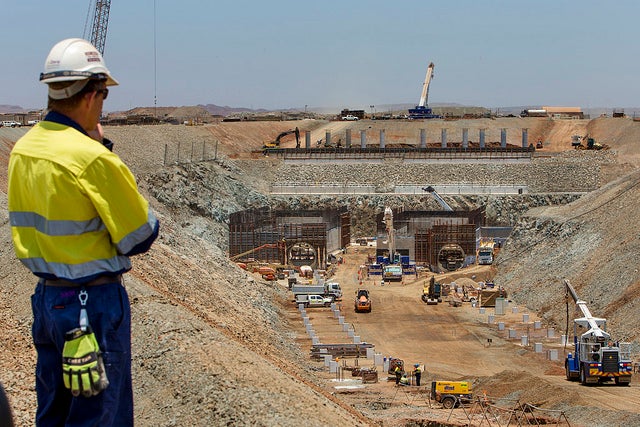 Mining major Rio Tinto intends to build a new iron ore mine at Koodaideri, which is less than 23km from Karijini National Park in Western Australia's Pilbara region.
The company has submitted its proposal to Western Australia's Environmental Protection Authority.
The Koodaideri mine will be located around 110km north-west of Newman and is initially expected to produce 35 million tonnes of ore per year, which would further increase upto 70 million tonnes a year by 2030.
The mine, which would have a 30 year lifespan, will further expand Rio Tinto's mining operations in the Pilbara region.
Earlier this week, a six-week public review period commenced, with submissions scheduled to close on 2 September.
The Environmental Protection Authority will assess the proposals received from the public and then submit a report to the Environment Minister, who will take the final decision on the mine.
The proposed project involves mainly above water table open cut pits.
The ore generated from Koodaideri mine will be railed to the company's ports at Dampier and Cape Lambert.
The latest development is expected to create 2,000 jobs during the construction phase, while 700 workers would be initially needed for the mine's operation.
Rio Tinto expects to commence construction by the third quarter of 2014, with commissioning scheduled for the second half of 2016.
Meanwhile, the Anglo-Australian company is planning to slash around 78 contractors from the workforce at its Argyle diamond mine in Western Australia.
A Rio Tinto spokesperson was quoted by Mining Weekly Online as saying that that the contractors were part of a temporary construction workforce providing administrative, advisory and mining services roles to the Argyle project in Western Australia.
"This decision is a continuation of our approach to focus on costs, drive for improved efficiencies and transition to a fully underground mining operation," the spokesperson added.
---
Image: Ore from Koodaideri mine will be railed to the company's ports at Dampier and Cape Lambert. Photo: Rio Tinto Company/Christian Sprogoe.